100 years of hygiene celebrated at RDH magazine
RDH magazine and its associated websites announce prizes for its celebration of the 100th year of dental hygiene.

Jan 9th, 2013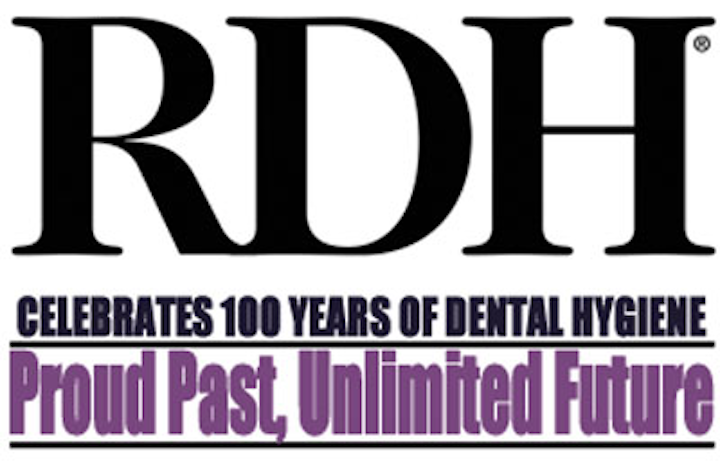 The staff at RDH magazine, DentistryIQ.com, and RDHmag.com would like to wish your profession a happy celebration of its 100th anniversary. In upcoming issues of RDH, one of the magazine's columnists will wish the profession a happy birthday.
In the February issue, Lory Laughter leads off the celebration. At RDHmag.com, DentistryIQ.com, or on RDH magazine's Facebook page, you will find links to register for prizes given to magazine readers and website visitors. Look for the RDH logo above for a quick link to a game based on this column.
Play the game each month to enter a drawing for one of the 100 prizes given away that month. Play the game often to increase your chances of winning the grand prize — registration, airfare, and three nights of hotel (or cash equivalent) to the RDH Under One Roof conference on Aug. 14-16, 2014 at the Hyatt Regency in Chicago.

So get ready. The games begin on Feb. 15. Visit the websites for RDHmag.com and DentistryIQ.com on that date to begin playing.
In February, Young Dental is celebrating the profession's 100th anniversary with RDH magazine. The company is sponsoring the prize of 100 Bling Tiffany Traveler mugs. So be sure to visit the aforementioned websites.
"Like" us on Facebook too for updates about the prizes in upcoming months. Various sponsors in dentistry will be participating with RDH in handing out several hundred prizes through the course of the 100th anniversary.