Premier Dental announces key clinical, marketing appointments
Premier Dental announces Dr. Jason Goodchild as its director of clinical affairs and Christopher Helle as chief marketing manager.
Oct 27th, 2017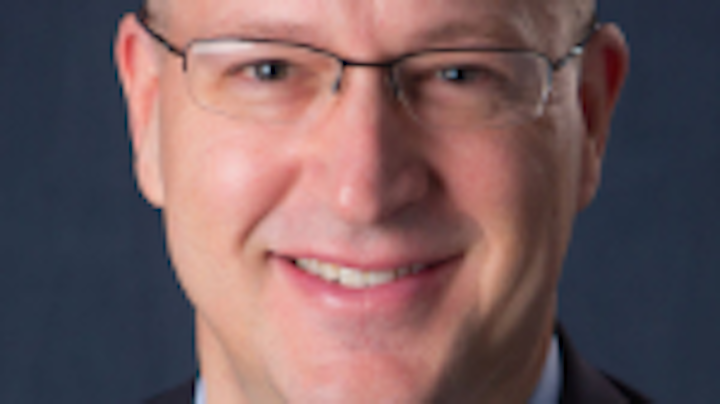 Premier Dental recently announced the addition of Dr. Jason H Goodchild as director of clinical affairs. The company said his role would be to "develop clinical analysis of its products to ensure each solution is of the highest standard and indisputably effective."
The Plymouth Meeting, Pa., manufacturer also announced appointment of Christopher Helle as chief marketing manager. In addition, the company proudly said its CEO, Julie Charlestein, is the recipient of the 2017 Steven W. Kess Give Kids A Smile Corporate Volunteer Award.
Charlestein said of Dr. Goodchild: "Dr. Goodchild is esteemed amongst dental professionals for his extensive clinical knowledge, and we are thrilled to welcome him to our team. Premier Dental is committed to develop and deliver innovative, high quality solutions that are highly effective and Dr. Goodchild will be essential to continuing to fulfill this mission."
Prior to joining Premier, Goodchild served as associate professor and chairman of the department of diagnostic sciences at Creighton University School of Dentistry. He is a reviewer for the Journal of the American Dental Association, General Dentistry, and Quintessence International. Dr. Goodchild also maintains a private general dental practice. He is a graduate of Dickinson College in Carlisle, PA and received his dental training at the University of Pennsylvania School of Dental Medicine.
"I have dedicated my career to studying the best practices of dentistry, providing clinical analysis and collaborating with clinicians around the world to establish which products and techniques are most effective," said Goodchild. "I am excited to work with Premier Dental to establish the next generation of highly effective solutions for oral healthcare."
Premier said Helle would oversee "an expanded emphasis on brand strategy, product marketing, digital brand activation, e-commerce, customer experience, and clinical affairs." Helle previously held marketing leadership positions with Comcast, Cadbury, Campbell Soup Company, and General Mills. He earned an MBA from the Tuck School of Business at Dartmouth and a bachelor's degree in economics from Middlebury College.
Charlestein said, Helle "has a rich and successful history of building brands and executing consumer driven strategies, and he will be an invaluable asset as Premier works to build a world-class, end-to-end customer experience."
Charlestein received the corporate volunteer award during the recent annual session for the American Dental Association. The award recognizes Premier Dental's support of the ADA Foundation's Give Kids A Smile (GKAS) program.
Since the inception of Give Kids A Smile in 2003, Premier has provided more than $2.5 million in financial contributions and in-kind product donations. These supplies are used by volunteers to help deliver free dental care to underserved children across the United States.