HyLife LLC publishes marketing manual for RDH representatives
The HyLife Marketing Manual will cover do-it-yourself advertising, social media, prospecting, and more.

Jul 22nd, 2015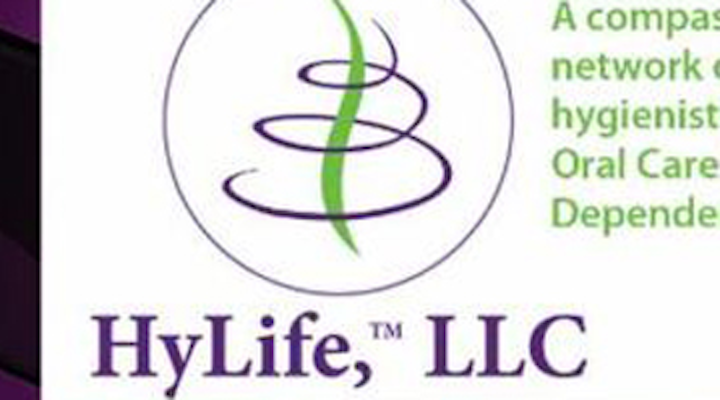 Angie Stone, RDH, BS, founder of HyLife, LLC, a company that provides compassionate oral care services for dependent elders, has collaborated with dental marketing veteran Michael Ventriello to coauthor a do-it-yourself marketing manual in an e-book format. The HyLife Marketing Manual is exclusively for HyLife's network of independent oral care specialists.

HyLife's independent oral care specialists visit nursing home clients on an average of once a week to provide a thorough brushing of natural dentition as well as prosthetics such as bridges and partial dentures. They also provide interdental cleaning with dental floss or other over-the-counter interdental aids and dispense xylitol-based oral care products to help prevent caries.

According to Stone, "After Michael and I collaborated on developing a full range of marketing tools, including brochures, presentations, telemarketing scripts, and press release templates, we realized we also needed to provide our oral care specialists with directions on how to use these tools."

"What started out as a simple directions for use brochure evolved into a comprehensive do-it-yourself marketing manual," explained Ventriello. "It was written specifically for hygienists, to help them build a successful HyLife business in their local communities."
The HyLife Marketing Manual is an e-book that includes chapters on prospecting, cold calling and follow-up calls, email etiquette, presentations, events, public relations, advertising, and social media.
The HyLife Marketing Manual is an exclusive, downloadable resource for HyLife independent oral care specialists. HyLife service territories are assigned by zip code on a first-come, first-served basis. For additional information, visit www.HylifeLLC.com, call 608-884-0038, or send an email to info@HyLifeLLC.com.
Angie can be contacted at astone@HyLifeLLC.com.
Michael can be contacted at Michael@Ventriello.com.
___________________________
RELATED
Denture care and nursing home residents: The first step is to recognize the daily challenges certified nursing assistants face
Recession-proof your practice: Increasing patient acceptance of soft-tissue root coverage
___________________________