Dental hygiene associations: Why nonmembers won't join
Nonmembers of dental hygiene associations comment on why they will not join.
Aug 8th, 2016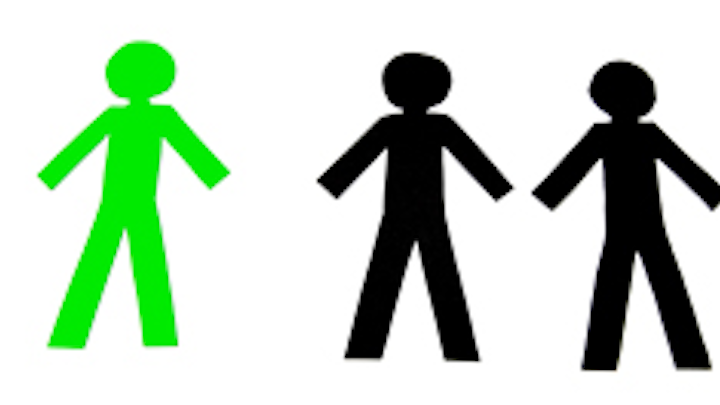 On June 4–5, 2016, the California Dental Hygienists' Association (CDHA) declined not to be a part of the American Dental Hygienists' Association's (ADHA) tripartite system. The unprecedented decision by the state dental hygiene association triggered several articles on DentistryIQ.com, including (in chronological order, from first to most recent):
Two of the last four articles above refer to a survey conducted by RDH eVillage. The survey results were not particularly remarkable. Only 518 U.S. dental hygienists participated in the survey. The survey, however, consisted of some open-ended questions, and it was clear that many of the respondents devoted time to write thoughtful answers.
The first article, "Survey results: Into the minds of California dental hygienists," focused on the answers from California dental hygienists, regardless of whether or not they belonged to the CDHA/ADHA. The second article focused on the responses from ADHA members who practice in the other 49 states. California's dental hygienists did not contribute opinions to "ADHA strong: Why members stand behind national dental hygiene association."
There is a third participant in the survey's conversation: The nonmember. In its own reports for compliance with federal regulations covering nonprofit associations, the ADHA reports that it has "approximately 35,000" members. So nonmembers do represent a majority of America's dental hygienists. However, ADHA members were active in responding to the survey, accounting for 55% of the responses. So this final article discussing the survey's results are for 201 nonmembers from all 50 states. The 6% unaccounted for are primarily student members of the ADHA, or, of course, among the first California hygienists to join the independent state association before the survey launched in mid-June.
Almost half of the nonmembers (49%) have had little, if any, involvement with dental hygiene associations throughout their careers. Another 29% estimate that they belonged to an association for about a quarter of their careers. Only 7% said they belonged to an association for three-quarters of their careers.
The majority of nonmembers (66%) never contact a dental hygiene association. But the nonmembers who do are more likely to report an unsatisfactory response from the association:
Local component society: 14% of nonmembers were unsatisfied with response, compared to 5% of members
State association: 18% of nonmembers were unsatisfied with response, compared to 8% of members
National association: 20% of nonmembers were unsatisfied with a response, compared to 16% of members
In terms of the ADHA, only 17% of nonmembers feel like the ADHA addresses issues that are relevant to their careers as dental hygienists (45% said the ADHA does not, and 37% were uncertain). In contrast, 58% of ADHA members believe the association addresses relevant issues.
A Washington state hygienist wrote, "The ADHA has lost its way, becoming just another social advocacy group. Access to care is important, but that is all I have been hearing about for the last several years. We need to focus on issues that no other organization will ever be concerned about, but affects hygienists directly—for example, national standardization with expanded function certifications for anesthetic and restorative functions is rarely discussed."
The survey asked nonmembers why they do not join a dental hygiene association. This was a multiple choice question rather than a solicitation of an opinion, resulting in these answers:
I do not perceive a value for joining the association. (56%)
Dues are too high or pose a financial hardship due to my current situation. (40%)
I do not support policies advocated by the association. (4%)
Finally, circling back to the news event that prompted the survey, nonmembers were asked if they supported the CDHA's decision to withdraw from the ADHA. Fifty-one percent supported the CDHA, 4% did not, and 45% were uncertain.
The sampling of comments below was submitted by nonmembers, answering a general request for comments about dental hygiene associations or even the evolution of the profession.
ADHA never seems to support me, and I gave my personal energy and many of volunteer hours away from my family. ADHA always wanted more; there was no thanks. They only wanted more money and more free volunteer hours. That is why I am no longer a member. Also, when I had questions, ADHA would refer me to my local component. I was president and trustee of my local component, and ADHA was never available for help.
I think the ADHA is in lockstep with the ADA to keep hygienists "in their place" and does not have the will to stand up for the recognition that RDHs deserve as licensed professionals. This would include expanded functions and independent practice—more autonomy in diagnosis (we were trained to do dental exams, but are not recognized as being able to conduct them). Dental health aide therapists in Alaska have far less training and no independent testing yet have far more autonomy to diagnosis and treat patients.
They should have a national ad campaign to enlighten the general public on what a RDH is and the importance of what we do. I can't think of a thing that the ADHA has actually done lately to help the private practice hygienist. Their charts and graphs are nice, but what action have they taken to be proactive for us?
Would love ADHA to work to create consistency of scope of practice for all RDH in all states. Think like the nurses do. We should be unified in abilities equal in all states.
Dues are extreme for basically nothing. We generally have no one to help with complaints about working conditions. Need help to get health insurance, and sick and vacation pay. Really need support to require four-year education to improve our profession not decrease education to lower our standards.
We need to work at having a harmonious relationship with the ADA. They are the people who hire us. Yet, I hear so many negative comments from too many members when working in official ADHA capacities. This does not help our profession or the association and a gag order on this type of unprofessional conduct needs to be instituted. I do not want to belong to a group that is in a contentious relationship with my employer. We need leadership that knows how to build doors instead of railing at the walls.
Working conditions such as getting less and less time per patient thus compromising standard of care, not having benefits offered, dentists trying pay us with 1099, etc. I've been practicing for 18 years and I don't understand why or how dentistry has gotten so bad, meaning more focus on production than patient care and treating clinicians like sales person. We, as profession, need stronger support and advocate for us practicing clinical hygiene.
It is outrageous that the public's view on dental hygienists are so wrong. Even the assistants I have worked with did not know I needed to go through rigorous courses and exams just to become one. Work conditions are even worse, I have dentist who want to pay me as little as possible, no lunch break, straight 8-9 hours, does not care about our wellbeing.
Where was the ADHA when scores and scores of for-profit dental hygiene schools were opened up around the country in the last 15 years, which caused an over saturation of dental hygienists, driving wages down and causing worsening working conditions?
Pay scale is uneven state to state. Upon relocation from New Jersey to Wisconsin, I took a $12/hour hit! Ridiculous! Working conditions are absurd—no scheduled breaks, lunch-hour is iffy. These issues have existed for decades. What does the ADHA do to improve on these issues? Nothing. Why would I pay more than $250 a year for a membership to ADHA?
Access to membership information is not easy. Details should be more available. Membership is expensive. My component meetings are too far away.
I feel ADHA does little to educate the public about our role in health care or to increase the public perception of the value we add to each patient's overall health.
ADHA and state associations seem to function independently from the oral health community. They are too self-serving and lack if advocacy for dental health and involvement with that community.
Where does all the money really go? The money that is made from dues, to sponsors paying big dollars for events and annual meetings, the fees charged for events to anyone attending? Where is an accountable balance sheet to show everyone where the money goes?
State dental hygiene association here is very cliquish. If you went to the local community college and are friends with the board, great. If you went out of state and not to local community college, you don't exist. Have heard same comment from other hygienists in this state. Why join if you are treated like you don't matter?
It is very difficult in our profession to even survive. How do you expect us to pay the membership fee when there are dentists who want to pay us minimum wage? We are poor graduates who still paying our students loans while trying to survive. It certainly doesn't help now that our health care is so costly.
Although I appreciate the ADHA for its efforts to promote and allow more open avenues of practice in our profession, I feel they have failed to give our profession the recognition and respect it deserves from the ADA. I would love to continue my membership, but like the majority of RDHs, I have to make cuts and sacrifices each year in order to budget my living expenses, since we are subjected to low salaries, as a result of the recession along with the abundant influx of RDHs graduates.
The ADHA is making changes that impose more costs to the individual. The organization should be here to work for the members, not make their lives harder by creating financial burdens for mandatory education changes. How about stop spending money on expensive trips, and lower the costs of membership—actually make changes that will further our careers without the increased financial burden? How can someone who is supporting their family afford to take time out of the office to travel to outside locations and pay those expenses, while still feeding their family? Thanks for making life just that more difficult.
I was a student ADHA, but declined to continue as a working member. I did not see any benefit. It seemed that the ADHA did not do much for the career of current RDHs. Health care is changing; thus, it should be the time that the ADHA stands to promoted furthering the RDH role and prestige, and stop saturating the market with increased class size, and less proficiency.
I've never joined due to the fact that I don't perceive a value to the very expensive fees for ADHA. I may not understand exactly what I would benefit from being a member. I would like to better understand what the ADHA does and how they benefit our profession.
Get it together. Let's work to make dental hygiene strong. Stop pushing for mid-level providers when it's already a tall order for most hygienists just to be a hygienist. Lack of care is multifaceted. The MLP is not the be-all answer.
---
For the most current dental headlines, click here.

---