25 things to help your dental hygiene career in 2017
Elicia Lupoli, RDH, provides a list of 25 things that could boost careers in dental hygiene during 2017.
Dec 19th, 2016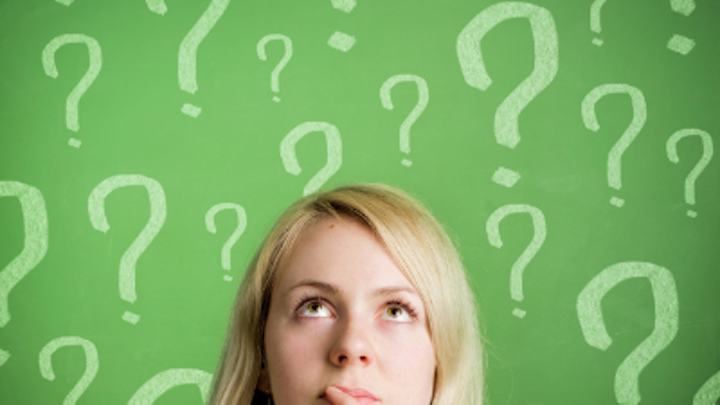 By Elicia Lupoli, RDH, BSDH
1. Have confidence in yourself
Remember that you are the key to the patient's oral health and success. Maintain confidence by knowing your material inside and out, practice developing new skills and mastering older skills. Educate patients according to scientific evidence, learn how to determine fact from hearsay, and you will be confident in your presentation skills for any audience.
2. Identify your strengths
Your strengths can help you find an alternative to clinical, a raise, or perhaps a leadership role within your current position. You never know when you may be approached to divulge your talents, and you do not want to stumble on the person you should know most!
3. Identify your weaknesses
Let go of the fear in asking for help with weaknesses; there is not one person in the world that is perfect. About 10 years into practice, I turned to fellow hygienists for advice on how to work with very young children, not being a parent myself. I would have saved a lot of stressful years and gained confidence quicker had I reached out sooner.
4. Listen first, talk third
Listening is one of the most valuable human senses. The best business and leadership models demonstrate that to listen is to succeed. Many of us in private practice need this gentle reminder. That hour may be all patients have to themselves, especially new mothers. If you have comments or feedback wait until the end, sit them up, and begin your questions. If you often run behind, try not speaking while the patient is reclined. The provider benefits from this too.
5. Get a mentor(s) yesterday
The importance of a mentor is crucial to achieve long-term career satisfaction. The proof is all around us from those we most respect and if you ask them if they have a mentor, I can guarantee they do or have had one. Start attending any and all networking functions, conventions or retreats, professional association meetings, and even social media. The importance is not where you find that person as long as you find someone!
6. Restrain typing and tongue
If you say or type anything, you have eliminated all boundaries, released control, and invited a potential viewing party. Do not let the "privacy" settings fool you.
If you are ever emotional and in the fringe, wait—no matter how hard it is. Putting a 24-hour (or more) rule to your actions may mean the difference between ruining a career, destroying a friendship, or losing a patient.
7. Love thyself
Treat your mind and body well. Love and happiness are infectious, just as much as their counterparts—fear and misery. The act of self-love does not mean being selfish. Loving yourself allows you to be selfless, as well as more present and mindful of others. We all benefit from this shift in character, including your relationship with patients, colleagues, and employers.
8. Accept those days
When days don't flow according to how you want them to, keep in mind it's temporary. How we deal with it is what makes or breaks our day (and no one else's), so move on and bury grudges. The next minute, hour, or day is brand new! My friend Patti reminds me, "We are dealing with humans." By nature, they always let us down, even if unintentionally. No matter where you work, go outside or out of your office during a break.
9. Define your appointment times
If you are on a time crunch, have the patient come back. While seemingly difficult because of our employers, it is not impossible. Provide data that shows production does not decrease (the exact opposite actually), due to your time requests. Also, don't go to your boss and demand an hour per patient and consistently finish at 45 minutes; this works against you. Time yourself and record how long each and all procedures take for you to complete. If it is a new patient or a child, do not be afraid to list a few minutes of meet and greet.
10. Do not fear numbers
If you want your employer to support your requests, then you should have a general knowledge of (your) production. Internally, I fought this early on in my career. I realized, though, that I had no ammunition when I wanted a raise, an extra half hour, or for any other negotiation. If you decide to leave clinical practice, being quick and comfortable with numbers, production, and goals will benefit you. Most employers want to know what you can bring to the table.
11. Have meetings and huddles
If you have to, do it by yourself. At least you will be calibrated with your day. Communication is the best way to avoid malpractice, time crunching and conflict with others. If you run behind frequently, have irrelevant medical histories, gaps in provider's schedules, or patients in the waiting room that did not pre-medicate, try meetings and huddles.
12. Tune into your patients
For instance, I am gentle. Gentle doesn't mean efficiency, but neither does rough. There have been many times I replaced the so-called "rough-handed" hygienist. Patients would say, "I like it rough; it feels as if they were really getting in there." I would add a little extra pressure here and there, over time eliminating their pressure perception as a good/bad prophylaxis. Those few seconds will not damage my wrist or the patient's periodontium. By tuning in, you'll discover what patients can be trained with this approach or need education that rough/gentle are subjective.
13. Teach patients accountability
How many times do patients say they did great for the first couple of months after they saw you? Having dental disease isn't a criterion for more frequent visits. Offer to show them the many online tools from our dental companies that can be uploaded if you have a computer and speakers in your room, or directly to the patient's smartphone for them to use at home for self-evaluation and education.
14. If you don't know the answer...
When patients come to you with Dr. Oz or media gossip, do not respond if you don't know the answer. Nothing is worse than responding in fight-or-flight, being wrong, or coming across as combative. Patients don't know, but they want to know and that's the reality. In the meantime, direct patients towards reputable articles.
15. Use your voice
For most of us, speaking to patients, employers, and the public is a learned technique. Computers and Siri tend to make the voice obsolete. Therefore, speaking is an underused quality that can seem foreign. While technology is convenient, putting forth effort to communicate is necessary, such as talking on the phone and checking up on anyone who has had an atypical procedure, purchased a large sum of products, or referred business. It is the proper thing to do and always well received.
16. If at first you don't succeed, try again
Do you want your health-care team to give up on you? If a patient has a dental disease and will not schedule a visit, keep trying at a later opportunity. Sometimes patients have real crises in their lives, and nothing anyone says will make them treat their disease(s). Being mindful and letting someone have a pass (yes, after documenting) may turn out to be the best thing you did for them that day. Watch and wait because they will pay it forward to you.
17. Develop your own instructions
Many of my patients were rinsing out their fluoride prescriptions after I would explain in-depth the instructions. The entire team was to the point where they could deliver my recommendations verbatim. I made my own instructions, attached them to the fluoride code in our software, and every time a patient is billed for it, the instructions print out. There is something to personalized instructions for people that gains their awareness and attention.
18. Be creative
I bought The Brushy Ball and the Toothberry, taking them into the office. Did I think they would work? No, I actually thought it would be another 10 minutes out of my 30-minute appointments, yet I tried them. At least one time, both of those products made me look like a superhero to a mom of a two-year-old. I also have purchased books for children on mouth education for them to read while one sibling waits for another.
19. Develop your own scripts
Creating your own scripts and putting pen to paper will help you learn what you know and, more importantly, what you don't know. If you have issues with compliance, writing things out is a great way to determine where your delivery and communication skills need help tweaking. Practice on family and friends. Eventually that script isn't a script and rather how you perfected your dialogue.
20. Make your own ASAP list
Sometimes, I hear the patients tell our receptionist the times they need for their next appointment and her response that follows, "It's going to be a while" (cringe). I will make a note for myself, put it in the computer, and before the patient leaves I make sure we have their mobile number and email. The administrative team gets busy too, then can forget, and start working from the dreaded unscheduled list.
21. Ask your patients for a testimonial and/or review
Don't be afraid! It gets easier after the first few times, just as anything else does. Other potential clients will appreciate seeing your excellence and already have a positive perception of you and the practice setting. Your employer will definitely value the online marketing and you can start to create your own portfolio page of patient rapport.
22. Rich is subjective
Materials and items are just that, and sometimes a Chanel bag owner may have received it as a gift, stole it, or it is a fake (looks are deceiving). I met a man who told me he would arrive to any appointment 30 minutes early and dressed like a "bum." He said "it kept people from talking to him and he could scope out the offices by hearing and watching what transpired." He also became the proud owner of full mouth dental implants.
23. Educate, Educate, Educate
First yourself, and then the patients. If you do not educate them on the importance of proper oral health, what happens when they lose or run out of insurance and/or retire? They will put their dental hygiene appointment on the back burner, as frequently heard or seen. Is it their fault or ours? We have to be prepared to tell them why they need to see us a minimum of twice a year, and it better be more than removing calculus!
24. Learn the basics of dental insurance/benefits
If you are aware of how terrible it is most of the time, you won't feel like your patient is doomed if they lose it. If you are aware of the basics, you can also help the patients maximize it. For example, if it is November and the patient has unfinished treatment, it is a good idea for you to use that advantage by learning the basics and being able to say, for example, "You have $400 left to use from your annual maximum for the next two months or they get to keep it."
25. Avoid discussing costs
Case presentation and financial arrangements have no room for error. One wrong dollar amount given may be enough to deter a patient from asking more questions. Also, never give fees over the phone as this helps price shoppers who aren't aware of the actual service. The other side is you may be wrong and your employer will feel held to that number. As a provider, the only times I discuss fees with patients is with permission from the employer.
Feel free to email me with any comments about the 25 suggestions above.
Elicia Lupoli, RDH, BSDH, is a Fones School of Dental Hygiene graduate. She is the owner of a small LinkedIn group called "Dental Mentors." She attributes the start of her writing journey to Shirley Gutkowski, RDH, BSDH after meeting her at CAREERfusion 2016. To contact Elicia, send an email to elicialupoli@gmail.com.