How veterans can help: Back up a young hygienist coping with her first day in 'hell'
Terri Apostolou, RDH, describes how she provided support to a new graduate as the hygienist starts her first day working in a dental office.
Oct 11th, 2016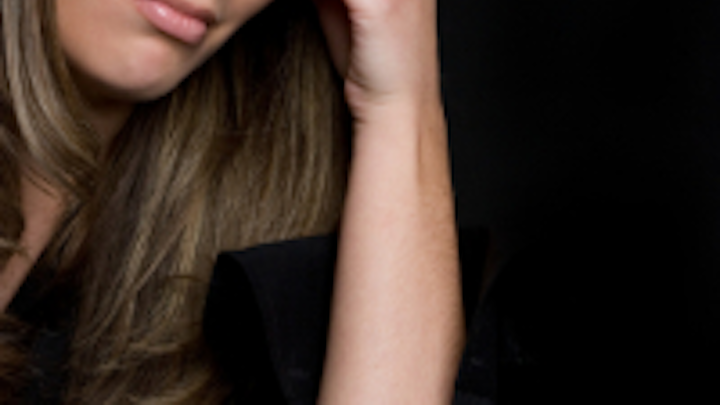 Editor's note: This article initially appeared as a post on the Facebook page for AndyRDH.com.
By Terri Apostolou, RDH
I worked with a new graduate on the first day of her first job. After we introduced ourselves (I'll refer to her as Mary), the office manager handed me the day's schedule, and escorted Mary into her operatory. After quickly setting up my room, I headed straight to Mary's. There were several things my new colleague needed to know about this particular room, which might help her day go a little smoother.
However, the office manager thwarted my efforts. She informed me that Mary had been in the day before to familiarize herself with the office, and the eager new graduate happily nodded in agreement. My concerns were concealed with a smile, and I told Mary to ask if she needed help at any point.
After reviewing the schedule, it was obvious that one extremely hectic day was in store for everyone. Mary's schedule consisted of new adult patients, perio recalls, and young children. There was also a 30-minute opening, which would hopefully keep her on schedule. Unfortunately, the office manager moved my 9-year-old patient into Mary's 30-minute opening because she didn't want her "sitting around doing nothing for a half hour." Those words infuriated me and left me totally speechless.
The inevitable came quickly, and my heart broke for Mary as she struggled through the day. Her operatory is so small that there is barely enough room for both the patient and operator chairs. The operatory isn't computerized, so Mary has only enough room to stand on one side of the chair to take traditional x-rays and without a PID to boot. The instruments aren't the sharpest, and the ultrasonic scaler doesn't work.
She ran 20 minutes behind schedule after her first two patients, and it snowballed fast. Fortunately, my newly acquired 30-minute opening gave me the opportunity to see her next patient. The patient was an older woman who watched me call two children in while she waited 45 minutes to be seen. Needless to say she was not a happy camper by any stretch of the imagination, and didn't hesitate to let me know it. Her frustration was validated, and I explained that neither the appointment would be rushed or the quality of care be compromised. A thorough prophy was delivered as promised, and she left the office in a much better mood.
Mary was now 90 minutes behind schedule, and the office manager was bombarded with complaints from irritated patients. The doctor moved one of her patients into his schedule, and the new graduate was instructed to pick up the pace. Mary eventually became so flustered and overwhelmed that she begged the office manager to work exclusively on the kids.
The office manager was beside herself when she approached me as I grabbed a clean tray from the lab. "I hate to be the bad guy but I'm changing the schedule around. She only wants to see the kids. Can you believe how slow she is?"
My response came without hesitation, "She just graduated and she's use to getting three hours per patient! Plus, she's working in that room which makes matters even worse!"
The office manager replied, "Oh, really?" She was genuinely stunned by my feedback. Mary was drowning, and I had to help her. I added, "Please give me an extra patient so she can catch up. Who would you like me to see next?" The schedule was rearranged again in Mary's favor.
It took over an hour before we managed to get back on track but the tension from our frenzied day never eased up. The rest of the staff scurried to complete their work, and promptly clocked out. Not wanting to leave Mary by herself, I finished what needed to be done, and then stopped by her operatory to see if she needed help. Mary thanked me for the offer, but declined.
There are many words that could have described her day, but "good" certainly wasn't one of them. I grabbed a handful of Tootsie Rolls that came with a shipment of supplies, and walked into my boss's operatory to say goodbye. The doctor looked up from a lab order and thanked me for all of my hard work, as he usually does at the end of every workday.
It came as no surprise when he grumbled, "This was my day from hell." In order to remain respectful, my brutally honest remarks were left unspoken. Besides, in his frame of mind, any constructive input would not be well received. In a last ditch effort to stand up for Mary, I asked him to cut her some slack. He didn't utter one word and returned his attention back to the lab case. Nothing more could be done to help Mary so I headed out.
My new colleague looked exhausted as she walked toward her car, which coincidentally was parked next to mine. Her bright eager smile no longer existed. Mary undoubtedly was in her own little world which probably explains why she didn't notice me sitting there eating Tootsie Rolls. Mary's attention was drawn toward the sound of my window being lowered. Thinking I had already left 30 minutes earlier, she was surprised to see me.
"So, how do you think your first day went?"
Unfortunately, she didn't have to tell me because I already knew. That's why I couldn't leave without sharing something with her, and tears streamed down Mary's face as she listened to me explain. Last week I worked in that tiny room and spent half of every appointment trying to find a way to position myself in order to work, among other issues. I was hired six weeks ago, and the office is in the process of a transition, after the recent purchase of a retiring doctor's patient base.
The retiring doctor's hygienist never picked up a perio probe during the entire 20 years she worked for him (which has been openly admitted by our boss and office manager), and a vast majority of these patients are a periodontal nightmare. Forty-five minutes isn't an adequate amount of time for any hygienist to thoroughly complete 99% of adult patients, let alone a new grad who is use to three hours per patient.
Hygiene school teaches the "ideal," not the reality. Until you've gotten used to working in the reality, you'll continue practicing in the "ideal." Do the best you can in the time you have, and reappoint if necessary. Temps have been in and out of this practice for eight months so there hasn't been anyone to sharpen any of your instruments. A bunch of instruments have been sent out for sharpening and that will help increase your speed.
Even though Mary recently graduated in May, and I graduated 29 years ago, it didn't make a difference. Last week, this 29-year veteran ran 25 minutes behind schedule in that tiny room with no ultrasonic scaler, dull instruments, and a schedule full of undiagnosed perio patients. The room use to be the doctor's office but was recently transformed into a temporary hygiene room. It is so cramped for space, I caught my foot on one of the cords and literally fell out of the room and onto the floor while taking x-rays. Rug burn wasn't on my schedule, but it showed up unexpectedly!
The only advantage for me were the years spent working with traditional film. The overwhelming level of stress that Mary felt today almost drove me to tears last week. However, I discovered that a few quiet moments alone in the car eating Tootsie Rolls proved to be quite calming. They aren't good for my teeth, but for some unknown reason they helped me decompress.
Our boss has a good heart, is an honest compassionate dentist who truly strives to do what's in the best interest of his patients. His employees have been with the office for many years and are used to the way things have always been done. Fresh eyes can see that there is a lot of room for improvement, and both of us could spot the obvious flaws that existed throughout the practice in general. Change can be difficult, and it was going to take time to make those changes. I've slowly managed to implement small changes for the better and will continue on with my plans to help turn things around in a positive direction.
"Here, these Tootsie Rolls might make you feel a little better."
Mary gave me a funny look as she took the candy. "I feel like a failure," she said. "They were really mad at me for being so slow."
Tears began to well back up in her eyes. My response was honest and genuine, "Your schedule was brutal, yet you did your job correctly, and for that you should be proud of yourself. I'm proud of you!"
Mary apologized as she burst into tears. No apologies were necessary because I've been there. We've all been there, and I couldn't let a fellow RDH (especially a recent graduate) walk away feeling like a failure.
Whether it's the first day of your very first job, or your 29th year on the job, most of us will continue to have days where we feel like failures. Only a sister hygienist knows how difficult and stressful our job can be. We can choose to be hard on a fellow RDH or choose to lift them up.
As for me, I will always have your back, pick you up when you're down, and offer the same words of encouragement given to Mary on the very first day of her very first job: Don't ever let a bad day or bad office ever define you or the quality of your skills.
Terri Apostolou, RDH, is a compassionate hygienist with 29 years of clinical experience in private practice. The ability to combine her sense of humor in a professional setting has made her skilled at working with extremely anxious and dental phobic patients. She is the component trustee for Lake County in Illinois. Extensive knowledge gained by serving on the IDHA's legislative committee allows her to properly educate dental hygienists on federal and state laws as they pertain to the profession. She has her own column, "Tales From A Dental Temp," in IDHA's "Hygiene Herald." She says, "These are true and relatable stories derived from my countless temp jobs, written with the intent to make the reader laugh."
---
For the most current dental headlines, click here.

---