Interview With a Dental Icon: Dr. Larry Rosenthal
In this first in an "Interview With a Dental Icon" series, Dr. Iman Sadri shares his visit from a recent intimate and candid conversation he had with Dr. Larry Rosenthal over lunch in New York City. Few practitioners have left as indelible of a mark on the profession of dentistry as Dr. Rosenthal, known to many as The Dentist to the Stars.
Jul 25th, 2013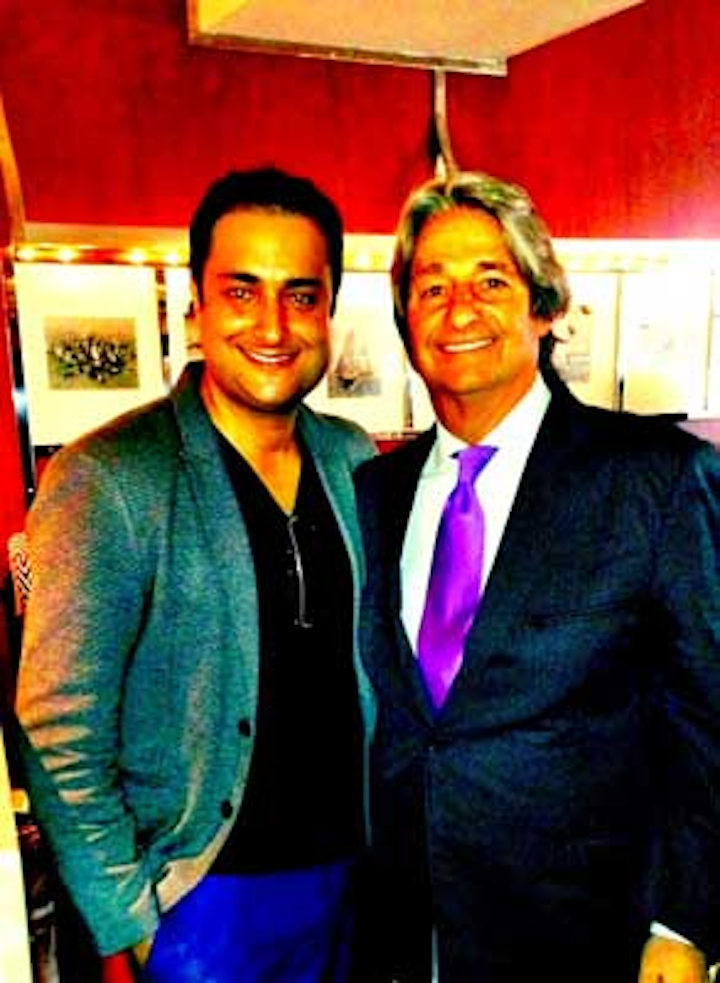 Few practitioners have left as indelible of a mark on the profession of dentistry as has Dr. Larry Rosenthal. Whether it is his expansive Rosenthal Institute for Esthetics at the New York University College of Dentistry (a state-of-the-art facility that provides cutting-edge continuing education for dentists from all over the globe) or his ultra-chic Rosenthal-Apa dental practice on Manhattan's Upper East Side, Dr. Larry Rosenthal's legacy has already been etched in the proverbial Mount Rushmore of Dentists. To some, Dr. Rosenthal is known as a celebrity dentist who treats A-Listers on a weekly basis. To others, he is known as a pioneer in the field of esthetic dentistry. To dental professionals domestically and abroad, he is known as a top speaker who attracts large crowds and lectures on the most progressive topics in dentistry. To NYU dental alumni, who received an up-close education for four years, he is regarded as all of the above. But more than anything, Dr. Larry Rosenthal is a living embodiment of dental royalty — an ambassador who has set the highest standards of achievement in the peerless profession we call dentistry.

ALSO BY DR. IMAN SADRI …
Do you ask your dental patients if they snore?
5 creative ways to get new patients
The Invisalign key: underpromise and overdeliver
Celebrities and the link with oral cancer

In DentistryIQ's ongoing series, "Interview With a Dental Icon," I sat down one-on-one for lunch with the famed dentist in New York City's Atlantic Grill for an intimate and candid conversation. Here's what Dr. Rosenthal shared with me.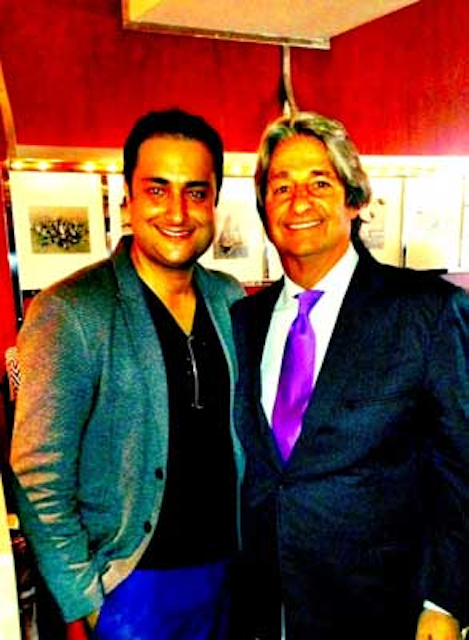 From left: Dr. Iman Sadri and Dr. Larry Rosenthal
Dr. Iman Sadri: When you first graduated from dental school (NYU 1972), what was your vision for the dental career you wanted to have?
Dr. Larry Rosenthal: I wanted to create an environment where my patients would be receiving comprehensive dental care, even if they came in for an emergency. I wanted to let them know that they were getting the best from me, and that once they came to me for their dental needs, if they were willing to choose me as a dentist, we would be giving them an experience.
IS: Can you elaborate more on this 'experience' to which you refer?
LR: The vision I have had for my practice has been one not just limited to my views, but I have my entire staff buy into what we want to create. We want each patient to feel that they are cared for beyond just their (oral care needs). If patients choose me as their dentist, I want them to know that their overall treatment plan is of great concern … that they are going to be married to us (for life, so to speak). If they come once, twice, three, or four times per year, their oral care needs and that of their friends and family is our greatest goal. We have a concierge service that gets them a table at an exclusive restaurant, which can have six-month waiting list. If they need to see a hard-to-reach specialist, we strive to get them an appointment within the hour. If they are concerned about a specific dental need, we welcome that challenge. We want our patients to know that it's not just about (teeth), but that they are special. Our relationship with them is special, and meeting their goals and building and maintaining their trust are of the highest significance.
IS: Newer dentists such as myself, especially graduating from NYU, associate you as a top cosmetic and restorative dentist, known as The Dentist to the Stars. How did your status as a celebrity dentist come to fruition?
LR: It wasn't until many years of private practice, maybe even a decade after working, that I started seeing celebrities. Again, I had my concierge (at that time) call my patients to get them whatever they needed whenever they needed it. It wasn't just about their dental care. If you treat each patient as a special individual who deserves your attention, eye contact, and the best from you and your staff, people will learn about you — whether it's an actor, a sports figure, or anybody else. People come first. Over time, the celebrity patient clientele grew, along with everyday folks with whom I was able to develop relationships, as my patients.
IS: Being known as a top cosmetic dentist and a clinician who is passionate about progressive dentistry, what were some of the early successes and challenges in the fields of esthetic dentistry early on in your practice?
LR: The different bonding agents that were around in the 1980s along with early mesh implant systems were ahead of their time in idea, but nowhere near the technology and biomaterials we have today. You always strive to give the best to your patients with the latest in technology existing on the market at the time. I always tried to learn from the leaders in biomaterials and the most up-to-date lab resources at our disposal at any given time. In the early days of esthetic dentistry, you did see some successes with restorations that were (progressive) and you also learned to stay away from materials that may not stand the test of time.
IS: Aside from NYU (of course), do you feel that new dentists are prepared enough to face the challenges upon graduation pertaining to patient's demands, practice management, and clinical readiness?
LR: New dentists need to understand that in their career they must wear different hats. Clinically, you have to take as many courses as you can, as often as you can. You're always going to be learning. When you become an expert in a specific field in dentistry, it must become second nature. When you get good, patients pick up on it and will trust your judgment. But new dentists must also learn about the business side of dentistry and the practice-management aspect that comes with it. You wear many hats as a dentist, and I encourage curriculum in dental schools to expand on the other skills that are necessary: managing staff, leading a small business, understanding the bottom line, communication with patients, and being at the forefront of dental care needs of an aging patient base, just to name a few of the challenges that come with the profession.
IS: What do you think of sleep dentistry? Is it a fad or here to stay?
LR: Along with the other unique treatment modalities in dentistry today — such as Invisalign, veneers, same-day CEREC crowns, and digital impressions — sleep appliances are no different. You have to give your patients the best of what is available for their (long-term) oral care needs along with convenience. If they can avoid having a (putty) impression in their mouth and capture more detail with an intraoral digital impression, patients deserve that convenience.
IS: How did Dr. Michael Apa (NYU 2002 alumnus) come on board with your practice, now aptly named Rosenthal-Apa?
LR: Dr. Apa worked as an associate early on for several years before I made him a partner. He was (and is) always eager to learn and to be the best dentist (of his generation). He is constantly asking me how he could do the next procedure even better, even though he is at the top of his game and has created some of the most beautiful smiles. He flies to our Dubai office monthly with our ceramist to provide full-mouth rehabilitation services to our international clients who are unable to come to New York. It is his passion for this constant progressive ideology and his sacrifices with his time to provide a persistent, convenience with quality that makes a future practice transition seamless.
IS: How do you think Obamacare will impact the future of dentistry in the United States?
LR: Similar to the managed care route that dentistry is fast approaching, Obamacare may dictate treatment options that are available with consolidated insurances. Certain procedures will still have a premium, due to their high costs; however, the more the people have access to affordable dental care, the better off future generations will be.
IS: What advice do you have for new dentists who want to become the next Dr. Rosenthal?
LR: I always say that you have to believe in yourself. Many dentists don't believe in themselves, and that needs to change. You need to be willing to learn, constantly. Also, one needs to know his or her own comfort levels. Whether practitioners choose to be employees or head their large private practices, they need to understand their own skill sets. But believing in yourself and striving to improve are some of the most important qualities you can apply.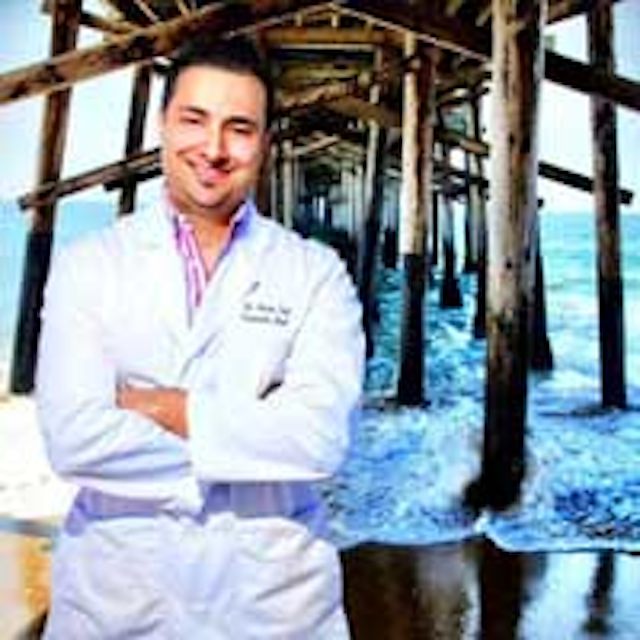 Dr. Iman Sadri is founder of Concierge Smiles in Orange County, Calif. He is a 2008 graduate of the New York University College of Dentistry. Dr. Sadri is a blogger for DentistryIQ.com and the lead writer for the "Interview With a Dental Icon" series.