ADHA honors dental hygiene profession's finest at 91st Annual Session
ADHA announces award recipients from 91st Annual Session.

Jun 30th, 2014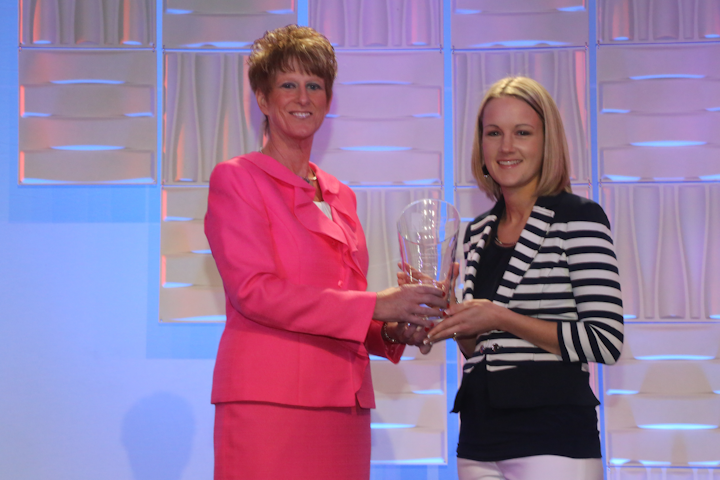 As nearly 2,000 attendees gathered in Las Vegas from June 18-24, 2014, for the 2014 American Dental Hygienists' Association (ADHA) Center for Lifelong Learning at the 91st Annual Session, the ADHA proudly announced its various award winners during the event. The awardees epitomize the commitment and professionalism of those involved in the field of dental hygiene and are dedicated to improving the public's oral and overall health.
Here are the 2014 award winners:
• The Esther Wilkins Future Leader Award, sponsored by Hu-Friedy, is awarded to a dental hygienist demonstrating leadership within five years of graduating from a dental hygiene program.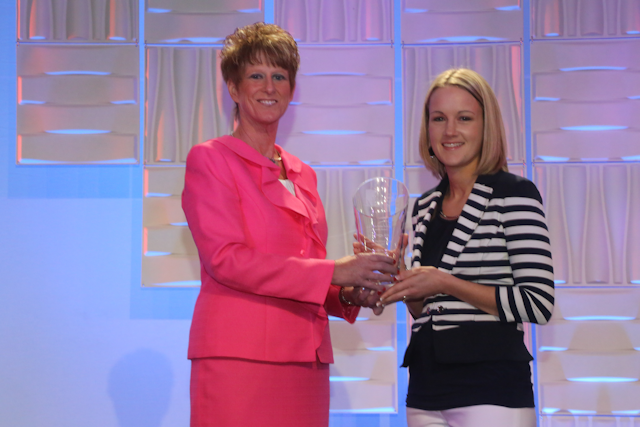 Winner: Jennifer Frame, RDH, Bremerton, Washington
• The Irene Newman Award, sponsored by Colgate,is awarded for outstanding advancement of the art and science of dental hygiene.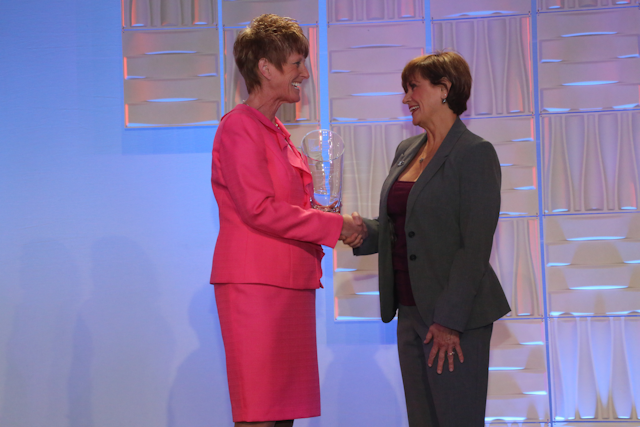 Winner: Michele Rase, CDA, RDH, BS, Rochester, New York
• The Alfred C. Fones Award, sponsored by WaterPik, is awarded for lasting contributions to the dental hygiene profession over the last 25 years.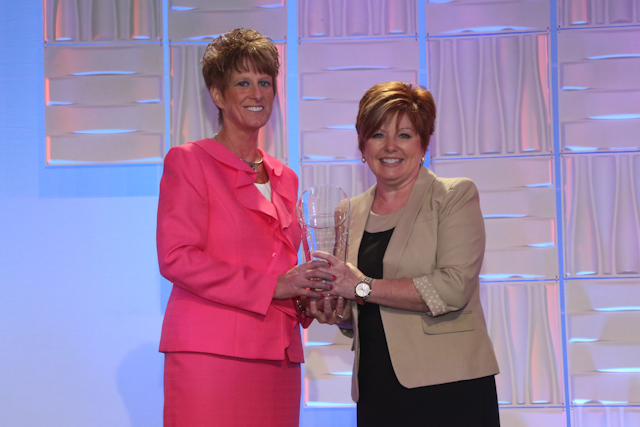 Winner: Cynthia C. Amyot, RDH, MSDH, EdD, Overland Park, Kansas
• The ADHA Award for Excellence in Dental Hygiene, sponsored by Johnson & Johnson, is awarded to those who personify what those in the dental hygiene profession strive to exemplify to their patients, communities, and the world through a career dedicated to improving oral and overall health.
Winner: Jill Rethman (no photo available), RDH, BA, Kaneohe, Hawaii

Winner: Joyce Flieger (no photo available), RDH, MPH, Tucson, Arizona
• The Colgate/ADHA Community Outreach Award honors components that have implemented significant community outreach programs focusing on preventive oral health care.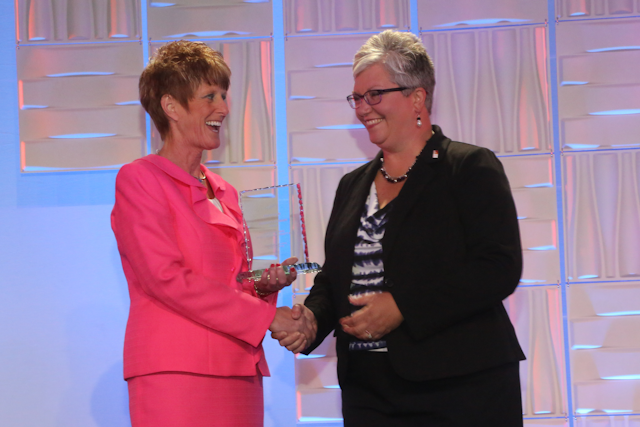 Winner: Southern Illinois Dental Hygienists' Society #12; on behalf of the organization, Jennifer Sherry (pictured), RDH, MSEd, Cambria, Illinois, accepted the award.
• The Student Member Community Service Award, sponsored by Colgate, recognizes a student member chapter that has demonstrated outstanding community service activities.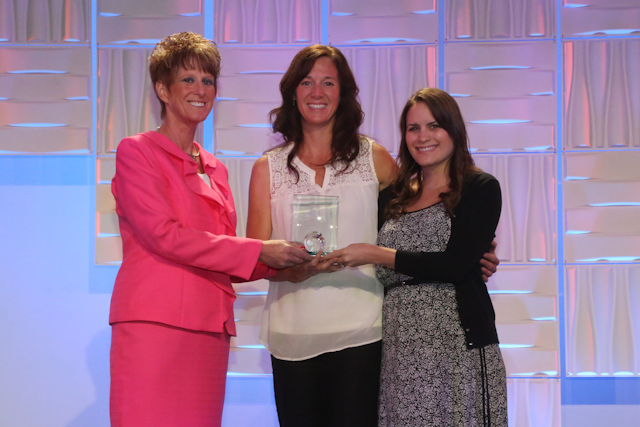 Winner: Cypress College (in Cypress, California) Dental Hygiene Class of 2015; Amy Farrow and Kayla Bernard (pictured) accepted on behalf of the class.
• The Crest Oral-B/ADHA Award for Clinical Dental Hygienists acknowledges the contributions dental hygienists make in their patients' lives, particularly in terms of the impact of patient education and the critical role that oral health plays in total health.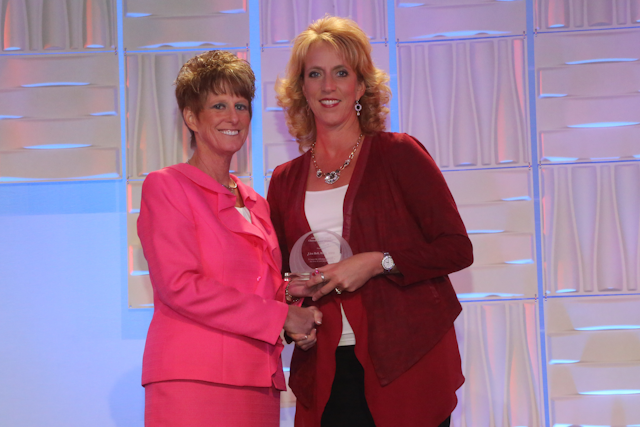 Winner:Lisa Bell, RDH, MPH, Madison, Wisconsin; Tammy Filipiak (pictured) accepted on behalf of Lisa Bell.

• The Crest Oral-B/ADHA Educator of the Year award celebrates an educator who demonstrates excellence in teaching, mentoring, and helping students achieve their goals.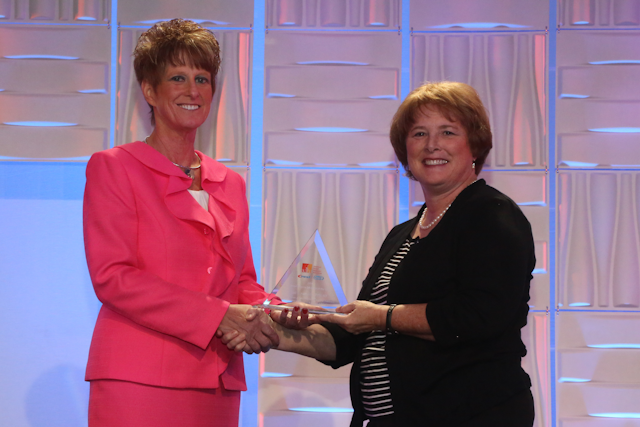 Winner: Gail L. Aamodt, EPDH, MS, Hillsboro, Oregon
• The ADHA Sigma Phi Alpha Journalism Award, sponsored by Johnson & Johnson,recognizes two students, one at the baccalaureate level and one at the master's level, who have written a review or original research paper that contributes to dental hygiene's overall body of knowledge and meets the rigorous quality standards of the ADHA's Journal of Dental Hygiene.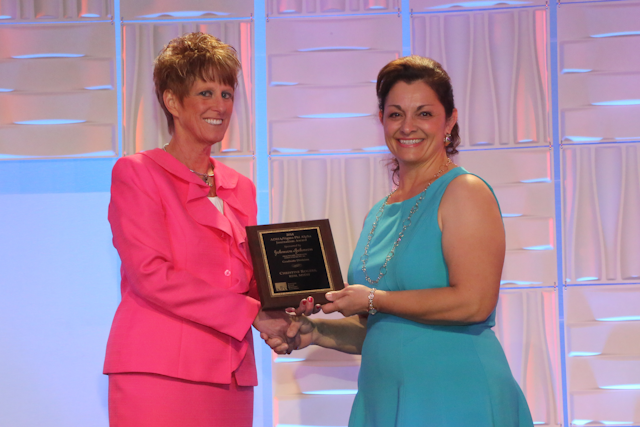 Master's/Doctoral Category: Christine Rogers, RDH, BA, Catskill, New York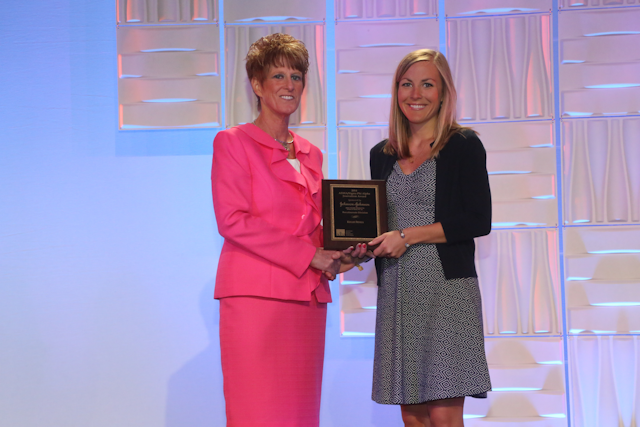 Baccalaureate Category: Kellie Frnka, RDH, BS, CCLS, Bellaire, Texas
• The Hu-Friedy/ADHA Master Clinician award recognizes the demonstration of expertise in bringing clinical practice and patient education together.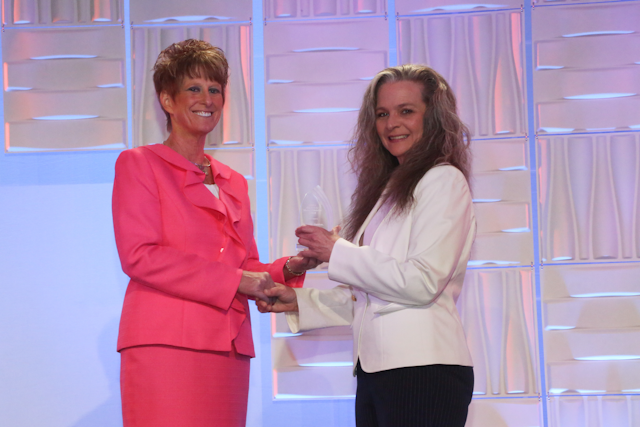 Winner:Janet Jordan, RDH, BS, Saylorsburg, Pennsylvania
• The DENTSPLY/ADHA Graduate Student Clinicians Program encourages and promotes graduate dental hygiene students to participate in and conduct dental hygiene research and to present their findings in a poster competition.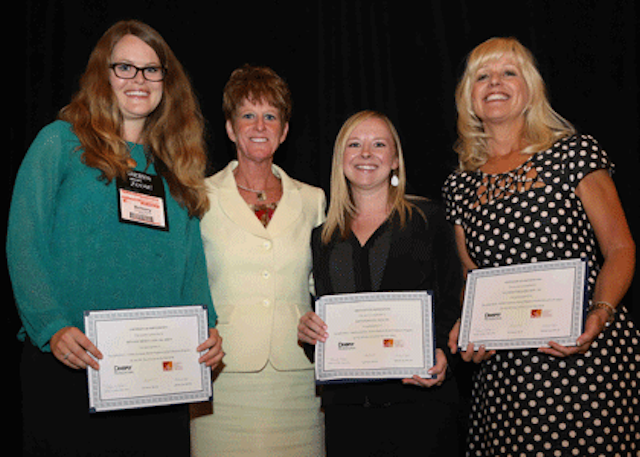 Third Place: Bethany Bewley (far left), Idaho State University, Pocatello, Idaho
Second Place: Lucinda Fleckner (far right), University of California - San Francisco, San Francisco, California
First Place: Kristin Dillow (second from right), University of North Carolina – Chapel Hill School of Dentistry, Chapel Hill, North Carolina