ADHA annual report highlights membership 'challenges'
Membership in the ADHA is down, and California isn't to blame. In its latest Annual Report, the organization details its plan to reverse the decline.

Jun 15th, 2017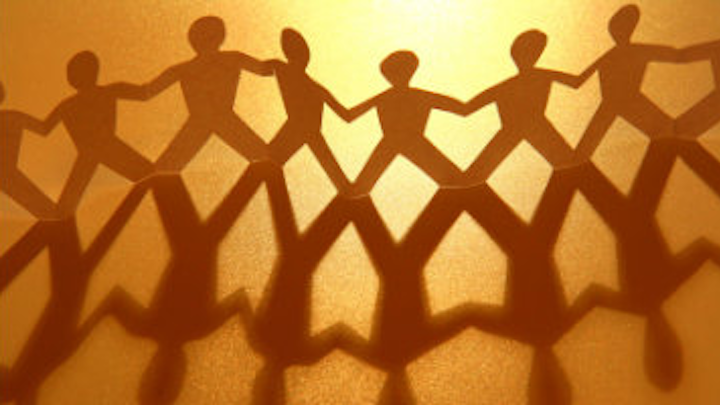 After an eventful year, the ADHA has reported declining membership numbers in its 2016–2017 Annual Report. Your first thought is probably of California, whose state association severed ties with the ADHA in June 2016 due to disagreements about the ADHA's new charter. However, "on average, membership is down 7% across all constituents," and California remains its "largest member state". (1)
Why the overall decline in the past year? There are fewer new memberships than there were in the past, and fewer new graduates are transitioning to active professional membership. The report outlines the following professional environment in the midst of the decline:
Various factors have contributed to the membership decline. State leaders report that time and staff are limited and recruiting is difficult. Surveys with past members indicate that 1/3 wanted more communication from and contact with their components and constituents. They say they did not know enough about the resources, CE and networking opportunities available at the local, state and national levels. And they were not aware of the important ways ADHA collectively advocates on their behalf. Often times we hear they just weren't asked. (1)
This trend is informing the ADHA's strategies in the coming months: "Whether it's a communication issue, an engagement issue or a value issue, reversing the decline must be a top priority at every level of ADHA," they wrote. (1) The report outlines three new main goals for the organization: to "support dental hygiene professionals throughout their careers," to "strengthen ADHA infrastructure," and to "advocate for the profession."
The timing of the reevaluation of the ADHA's goals is in part coincidental—"every three years, the ADHA Board of Trustees engages in an in-depth review of the Association's Strategic Plan to ensure the relevancy of the plan to the lives of our members, the healthcare environment, and societal trends" (1). The timing of this revision happened to coincide with the organization's thorough review of "operational and organizational efficiencies" in 2016. (1)
To improve communications, the organization has been working with a public relations firm, running campaigns to make what it offers clearer to the dental hygiene community. The campaigns are focusing on the 10 states (Florida, Ohio, Maryland, Massachusetts, Michigan, New York, Pennsylvania, Texas, Virginia, and Washington) that comprise about 50% of the ADHA's total membership, yet have seen recent declines.
The report also outlines money-saving strategies the organization is undertaking to improve its financial position. "2016–17 has been a year of strategic and financial change . . . First and foremost, the new budget works to right-size and realign ADHA's financial and staff resources to best support ADHA's new strategic plan." (1) The organization has also "realigned, streamlined, and in some cases, outsourced" staffing needs, and has reduced its operational costs by using a smaller office space and resources such as Internet phones.
Dental hygienists often face unique employment challenges, and the ADHA has made it a goal to better advocate for the profession on a national level. "In February 2017, ADHA met with DOL [U.S. Department of Labor] officials in Washington, D.C., to introduce them to our profession and share employment, labor relations and compensation concerns that have been brought to our attention by dental hygienists throughout the U.S. In addition, a federal DOL representative will be attending Annual Conference in June." (1)
In her opening letter, current ADHA president Betty Kabel, RDH, BS, writes that "we have established a more streamlined, grassroots-focused direction." As an observer, it is difficult not to view these changes in light of the last year's controversy over the CDHA's exit. While the disagreement mainly concerned finer legal points of the new charter system, many hygienists used the opportunities to express frustration, sometimes very tangentially related to the charter, with the ADHA. Common themes were concerns about how money was spent, a perceived lack of concern with the average hygienist's working conditions, and a lack of communication from the national organization. The new report addresses many of these concerns, whether intentionally or not, and shows how the ADHA is planning on moving forward in its new organizational and economic environment.
Reference
1. Kabel B, Battrell A, Moore B; American Dental Hygienist's Association. 2016–2017 Annual Report of the President, Chief Executive Officer & Chief Operating Officer. http://www.adha.org/resources-docs/2016-2017_ADHA_Annual_Report.pdf. Accessed June 12, 2017.
---
Editor's note: This article first appeared in RDH eVillage. Click here to subscribe.
---
For the most current dental headlines, click here.

---
Amelia Williamson DeStefano, MA, is the associate editor of RDH eVillage.