Dental podcasts: Staying informed even when CE credits are not on the line
Michelle Strange, RDH, advocates dental podcasts as a way for dental hygienists to stay informed.

Apr 25th, 2017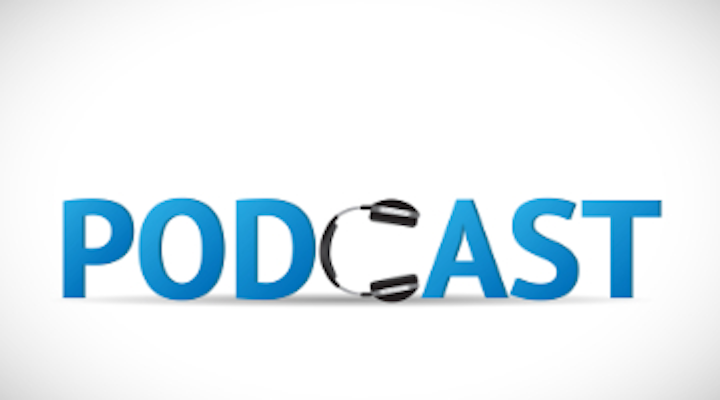 By B. Michelle Strange, RDH, MSDH
If you attend conferences on a regular basis or just occasionally, you could make the an obvious observation that attendance seems to be declining. On the flip side, almost weekly, emails are sent in regard to some type of webinar that could be watched from anywhere with an internet connection.
This seems to be the way our industry is heading in terms of how we obtain our information. The argument can be made that, if you only attend webinars, you are missing out on a big piece of the puzzle, and that is networking. It could also be argued that in such a diverse industry, only attending conferences could mean you don't get well-rounded information.
For example, if you attend conferences yearly but only go to those presented by your association or maybe even specialist associations such as the American Academy of Periodontology, you are only receiving the info they are giving you, which could be skewed. Not in a bad way necessarily but focusing on certain topics rather than giving a broad view of the evidence-based research throughout all of dentistry—not just in implantology or periodontology. Webinars, however, allow you to receive information on many topics from restorative, sleep medicine, periodontics, dental hygiene, implantology, etc., but they don't give you the ability to network and feel a part of a community.
Recently, a Facebook conversation struck a chord with me. It was in regard to what others thought about a specific conference and if the funds needed to fly, stay, and receive the CEs was worth it.Most agreed that it was worth it. Yet, most of the feedback was about the free product samples and not about the information received.
One comment, in particular, stuck with me. This particular person had just received the needed amount of CEs for license renewal and was not going to need any more credits until 2019.
My first thought was, "Does this mean they won't attend any lectures until then?"
Dentistry is growing, and research is changing. Could you wait two years to become informed of any changes? I think not. Not if we want to see oral health improve and dental hygienists make a difference in that way of improvement. Not if we want to stay on top of our profession and be seen as a therapist in a clinical setting. Yes, life is busy, and we don't always have the ability to carve out time for conferences, local presentations, or even webinars. How can we stay informed?
A newer form of medium has really taken off in the past few years, podcasts. Podcasts are audio files that can be streamed or downloaded from a device, typically a smart phone, and listened to on-demand. The podcast can range from informative, entertaining, or a mix of the two. Typically, they are directed at a niche market, such as dentistry or politics.
The beauty of podcast as a way to stay informed is it can be listened to while doing so many things that typically can't be done while at a conference or watching a webinar—for example, driving, exercising, chores around the house, subway rides, walking the dog, and so many other activities. Podcasts can be stopped and started as needed and are usually archived so you can listen as many times as needed. Currently, there are 30-plus dental podcasts. Who knew? You can peruse all of these here.
"But I don't want to hear about dentistry when I am off of work!"
Totally understandable. I would like to throw out a possible solution for the burn out and lack of desire to hear about dentistry outside of work hours. What makes you stressed, frustrated, or over dentistry by the time you get home? With so many topics discussed, questions answered by experts, and also venting sessions by those with similar frustrations, dental podcasts are a great way to help you through those hard times. The information you receive can be empowering and help with trying on a new perspective.
OK, so I will listen but how do I do that?
The ability to listen to podcasts has come a long way since 2004 when the first episode was launched. There are a few ways to access podcast now. In 2005, Apple included in its iTunes updates a podcasting app. If you are working with an iPhone, you most likely have this podcast app already installed on your phone. Just search for a podcast in the search bar. Make sure to hit "subscribe" so that you can always go back to the podcast when you hit the tab "my podcast." You can have them automatically download to your phone or click the ones you want to download.
If you are not using an iPhone, no worries; there are many podcasting apps these days. For example, Stitcher is an app that can be downloaded and allows you to stream episodes instead of downloading them to your phone. Stitcher is just one of many, so do a podcast search in your app store to find the best one for you.
I am a hygienist, and I don't want to only talk about what dentists do or how to build a practice.
Well, you are in luck because there are at least four podcasts for dental hygienists, with more coming! Shirley Gutkowski has one with Crosslink Radio, and Carrie Ibbetson has "Healthy mouth, Healthy Life" that is geared towards dental professionals and consumers. For you mommas out there, MOMgienist podcast is all about life as a mom and a hygienist. Also, Michelle Strange and Andrew Johnston have "A Tale of Two Hygienists." It was created to help hygienists stay informed and beat the burnout that is often encountered in this profession. You will find an enormous amount of information on many topics with these podcasts.
Remember that just because you don't need CE credits, you still need to continue to be informed and up-to-date with the recommendations. We took an oath to do no harm, and when we are not current or well informed on what the best treatment options are for patients, we can inadvertently be doing harm.
I encourage you to go to conferences because it is a fantastic way to network and learn as a group. Webinars are going to be a great way to expand your knowledge on topics in many different areas of our profession.
Two comments that I hear too often (and get under my skin): "I didn't learn that in hygiene school" or "I have always/never done it like that." Complacency is deadly to our profession. Be sure to listen on-demand with podcast so you can be entertained, educated, and even possibly have your concerns validated.
Dental podcast are really taking off. I believe in the future you will have the opportunity to obtain CE credits for listening to them. In fact, in January there was the first ever Podcasting CE Summitt in Nashville. Most dental podcasters are key influencers, speakers, or experts in the field. Being able to see your favorite podcaster lecture and receive CE credit for it was quite the experience. Visit voicesofdentistry.com for more information on the next one. Podcasting could change the way you practice and obtain your knowledge within dental hygiene.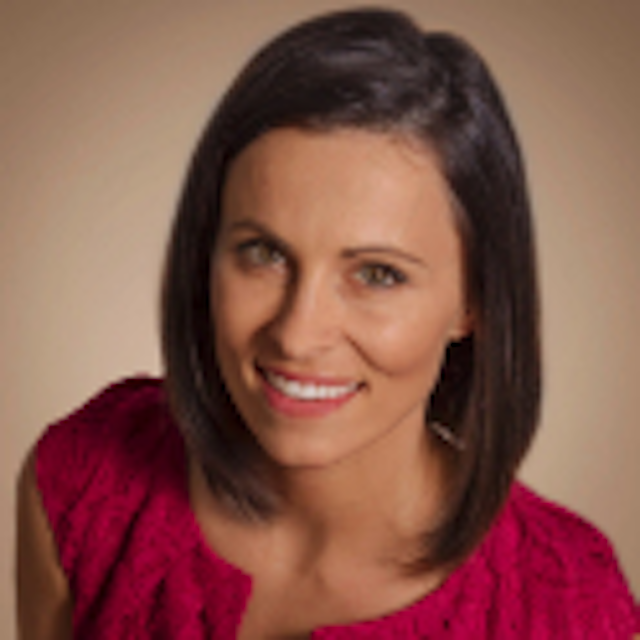 B. Michelle Strange, RDH, MSDH, began her career in dentistry in 2000. In 2012 she received her master's degree in dental hygiene education from the University of Bridgeport. She has practiced exclusively in periodontics as a dental hygienist and surgical assistant, finding true enjoyment in the educational aspect of patient care. This led her to become an adjunct faculty member at Trident Technical College's Dental Hygiene Program. Michelle continues to educate future dental hygienists and is the educational and professional relations manager for TePe Oral Health Care, Inc. Her newest enjoyment is found in co-hosting a podcast for dental professionals, "A Tale of Two Hygienists."
---
For the most current dental headlines, click here.

---