Considering a career change to office management? Take note of this professional organization
As more and more dental hygienists search for career alternatives, it's important to be aware of professional resources that could help you make the jump. The American Association of Dental Practice Management (AADOM) is one such resource, an established professional organization that has plenty of resources to help hygienists transition into a new role in the dental practice. Read more here.

Nov 13th, 2018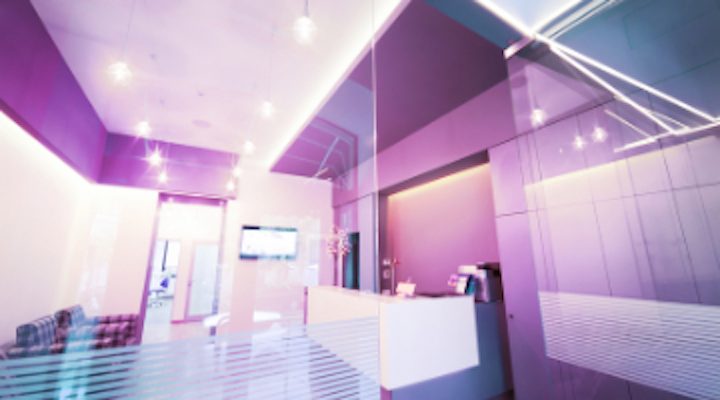 According to the ADHA, there are a number of professional roles of the dental hygienist—clinician, public health, corporate, researcher, educator, entrepreneur, and administrator. Many hygienists, for a variety of reasons, are moving beyond the clinical chair into more administrative or office management positions.
With the transition, a new set of skills needs to be developed. These skills can range from understanding the financial goals and metrics of the practice to managing teams.
But where can a hygienist who may only have clinical skills learn the basics of today's complex dental practice management? An organization, the American Association of Dental Practice Management (AADOM), offers the new or seasoned practice administrator the keys to unlocking the administrative role. AADOM is a national organization founded in 2003 by Heather Colicchio. Heather felt that there were national organizations for dentists, hygienists, and assistants but none existed to meet the needs of the dental office manager. She created AADOM to fill the void that dental office managers felt by
designing an organization that fosters a sense of community;
serving as an educational resource for all things dental practice management;
providing support in operating a thriving dental practice as a resource of help, answers, and companionship; and
organizing a practical approach for continuing education for dental practice leaders.
Heather has assembled a team of dedicated professionals who spearhead the national organization of 4,000-plus members. In addition, on the local level, over 60 local AADOM chapters have been formed across the country to allow networking, continuing education, and empowerment discussions regarding local concerns or issues. Each local chapter is sponsored by a variety of dental corporations and meetings are held quarterly in a variety of locations depending on the state. Local meetings usually involve sharing of best dental practice management practices, AADOM national information, and presentation speakers. Speakers range from nationally recognized presenters, to local speakers, to corporate presentations either in person or remotely. The discussions held during the local meetings can inspire and motivate practices to achieve the next level in care for their patients while allowing for better intrateam communication within the practice. These discussions are often the best part of the local chapter meetings. Chapter meetings are also granted continuing education credits by the national association and depending on state rules and regulations can apply to licensure requirements.
On the national level, AADOM hosts an annual conference for members. With attendance open to entire dental teams and with continuing education credits available, the conference presenters discuss topics such as:
leadership
self-improvement
teamwork
practice Growth
phone Skills
insurance Management
Similar to other dental organizations, AADOM members are committed to a code of conduct that reflects the professionalism that dental practice managers deserve. Based on professional advancement, respect, ethical behavior, and trust, AADOM members are held accountable to ensure high levels of integrity and decision-making. Attending both local and/or the national meetings ensures that members are committed to raising the bar for practice administrators.
Beyond the chapter and annual meetings, AADOM fosters constant communication and education. Biweekly webinars educate administrators and team members on a variety of topics ranging from patient engagement to insurance navigation. A members-only weekly email delves into topics of concern that members post regarding situations in their practices. A career resource center is available for both posting available administrative positions and seeking an administrative/managerial position. A number of dental product companies supply exclusive value-added discounts for services to AADOM members and their practices. For those seeking additional advancement and education, AADOM offers the professional recognition of fellow at a special graduation ceremony, complete with cap and gown, during the annual conference! AADOM also produces both print and online publications for members.
AADOM's eCampus learning program is a highly sought-after virtual educational program. The eCampus provides a variety of educational resources for members at their convenience. Members can choose from webinar recordings to educational modules complete with tests and certificates of completion available anytime from anywhere. With faculty that range from industry consultants to nationally recognized speakers and providers, eCampus is designed to educate the novice to the seasoned administrator. For hygienists moving from clinical to an administrative role, AADOM's eCampus can provide the educational foundation that is needed to assume the new role. Components of the eCampus include:
Insurance essentials
Foundations of dental practice management
AADOM orientation
Forms and resources library
Complimentary and sponsored resource libraries
As hygienists move into the administrative role, the insurance essentials modules include information on an introduction to dental insurance, having insurance conversations with patients, monitoring the insurance impact on the practice and the role of an effective insurance coordinator. The foundations of dental practice management topics include phone skills training, understanding basic reporting and metrics and marketing basics. Some of the foundation topics cover basic information that a newbie to dentistry may not fully understand but that hygienists definitely are familiar with, such as terminology and documentation.
Modules can be purchased individually or as a set depending on the individual needs. There are modules on managing teams and human resource hiring and requirements. AADOM has recently added specialty networks that delve into the needs of specific types of practice needs including pediatrics, oral surgery, periodontics, prosthodontics, endodontics, CAD/CAM, and multispecialty groups. Each of these groups have their own private networks and educational programs.
Hygienists often complain of wanting to "get out of the operatory" but yet don't know where to turn. Full- or part-time higher education may not be feasible for a variety of reasons. Moving into the managerial or administrative role provides the clinical hygienist with the ability to use clinical skills in another venue within dentistry while advancing to a new skillset. Often, many hygienists combine administrative duties with their clinical skills to create a new position within their current practice or seek alternative settings. Becoming involved in an association such as AADOM provides the education, support and encouragement needed as the clinical hygienist begins to transition out of the op to other opportunities. For more information about AADOM, visit dentalmanagers.com.
---
Editor's note: This article first appeared in RDH eVillage. Click here to subscribe.
---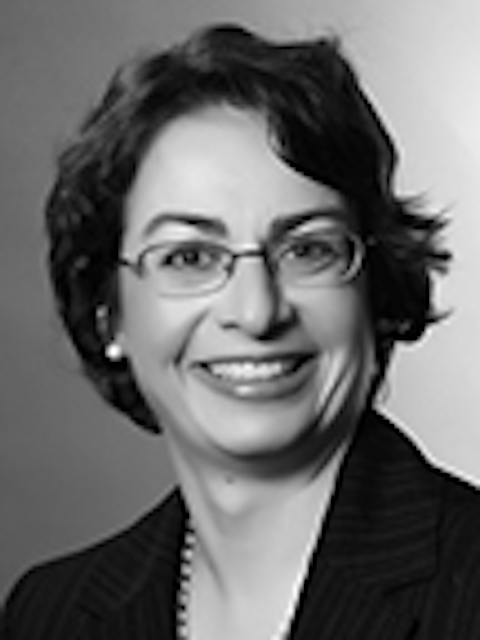 Ann-Marie C. DePalma, MEd, RDH, FADIA, FAADH, was the 2017 recipient of the Esther M. Wilkins Distinguished Alumni Award of the Forsyth School for Dental Hygiene/Massachusetts College of Pharmacy. She presents continuing education programs on a variety of topics and has authored chapters in several dental hygiene texts. She can be reached at amrdh@aol.com.