PerioPredict featured in Genome magazine
The test, developed by Interluekin Genetics, can help dentists tailor a patient's treatment plan by assessing his or her risk of periodontal disease.

Jan 8th, 2015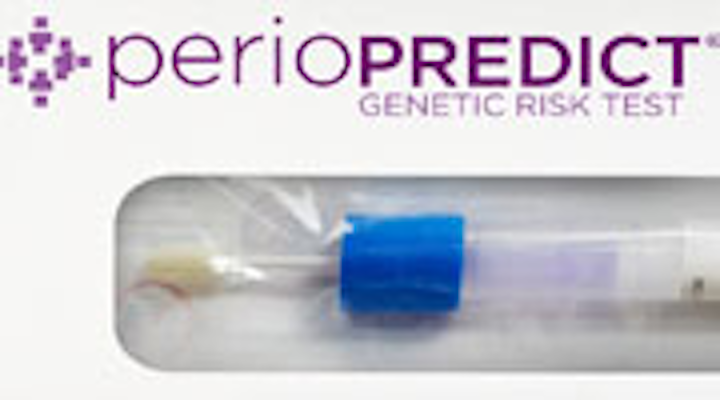 Interleukin Genetics, Inc. (OTCQB:ILIU) has announced that an article, titled "Dentistry Gets Personalized," has been published online in Genome magazine. The article, which also appeared in the Fall 2014 print issue, includes an overview of Interleukin's novel genetic test, PerioPredict, and its utility in identifying a patient's risk for severe periodontal disease based on the individual's genetic profile as well as its role in advancing personalized medicine in dentistry.
The full article can be accessed online here.
ADDITIONAL READING | New study reveals periodontal disease pathogen Porphyromonas gingivalis associated with increased risk of atherosclerosis
PerioPredict works by measuring variations in the genes for Interleukin-1 (IL-1), a key mediator of inflammation, and identifies individuals who are at an increased risk for more severe periodontal disease, also known as gum disease. PerioPredict utilizes a suite of genetic markers that cover all major ethnic groups (i.e., Hispanic, A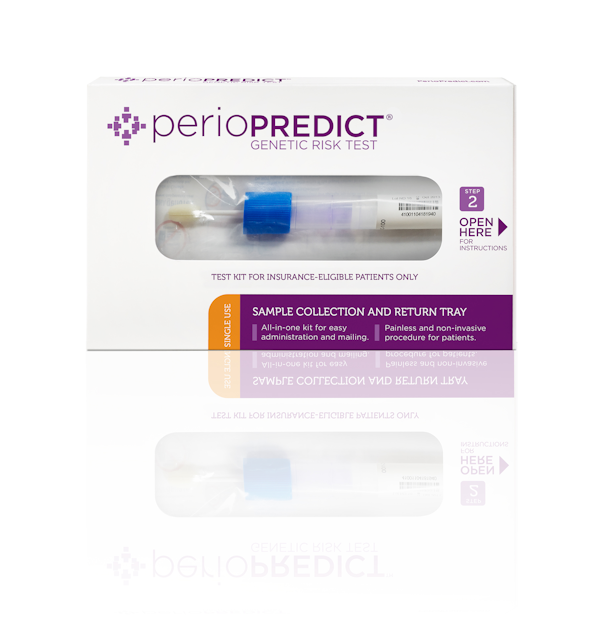 frican-American, Asian, Caucasian) to predict risk for severe periodontal disease. PerioPredict is quick, easy, and painless. The test is performed by dentists or dental hygienists in less than a minute during a routine dental exam or cleaning. The collected sample is then sent to Interleukin's CLIA-certified genetics laboratory for processing and analysis, with test results returned to the dentist in approximately two weeks. If the test determines that a patient is at increased risk for severe periodontitis, the dentist can deliver additional preventive care, including more frequent cleanings, and the patient has valuable information for their own personal oral health care.
ADDITIONAL READING | Divaris, others confirm genetic link to periodontitis through first genome-wide study
"PerioPredict is an innovative, easy-to-use tool to help dentists and hygienists identify individuals with an elevated risk of more severe periodontal disease, and therefore better align preventive care to an individual patient's needs," said Dr. Kenneth Kornman, chief executive officer of Interleukin Genetics. "The nationwide rollout of PerioPredict began in January 2014, and we look forward to increased utilization as more dental insurance plans incorporate reimbursement for PerioPredict. We continue to believe that PerioPredict represents the beginning of a new era in dentistry and are confident that over the long term PerioPredict will become an important part of mainstream dental care, leading to improved patient outcomes and, ultimately, a lowering of oral health-care expenses."
Nearly half of the adult population in the United States has periodontitis, a bacterially induced, chronic inflammation of the gums that destroys bone and connective tissues that support the teeth. A small number of risk factors including smoking, diabetes, and the IL-1 genetic test, have been validated as risk for severe periodontitis. Failure to prevent and properly manage severe periodontitis often leads to tooth loss, increased whole body inflammation, and has been associated with increased risk for multiple systemic diseases, including cardiovascular disease. Prevention and treatment of periodontitis contributes substantially to the approximately $108 billion spent annually in the United States on dental care. The introduction of personalized medicine into the dental community has the ability to revolutionize patient care and reduce the overall cost of dental care through prevention.
About periodontitis
Periodontitis is a chronic inflammatory disease initiated by specific bacteria that activate host mechanisms destroying the bone and connective tissues that support the teeth. Between 8% and 13% of the worldwide adult population exhibit severe generalized periodontitis, with many more having clinical signs of moderate disease. Individuals who have a history of periodontitis and have been appropriately treated require more preventive care to maintain health. Current treatments to prevent gum disease are good oral hygiene at home and regular dental cleanings. The "Patient Stratification for Preventive Dental Care" study suggests that individuals who are at higher risk for periodontal disease may benefit from three to four cleanings per year to prevent development of disease while those at lower risk may need only one cleaning per year. The Company believes risk stratification of patients without a history of periodontitis may optimize preventative dental care to improve outcomes and reduce long-term oral health-care expenses.
About PerioPredict
The PerioPredict genetic test is quick, easy, and painless and is performed by dentists during a routine exam or cleaning. PerioPredict measures variations in genes for Interleukin-1 (IL-1), a key mediator of inflammation, and identifies individuals who are at increased risk for moderate to severe periodontal disease. The PerioPredict test results provide essential information to the dental professional for assessing prevention and treatment options for their patients. PerioPredict is run solely in the Interleukin Genetics CLIA-certified lab in Waltham, Massachusetts. For more information, visit www.PerioPredict.com.
About Interleukin Genetics
Interleukin Genetics, Inc. (OTCQB:ILIU) develops and markets proprietary genetic tests for chronic diseases and health-related conditions. The products empower individuals and their physicians and dentists to prevent certain chronic conditions and manage their existing health and wellness through genetic-based insights with actionable guidance. Interleukin Genetics leverages its research, intellectual property and genetic panel development expertise in metabolism and inflammation to facilitate the emerging personalized healthcare market. The company markets its tests through partnerships with health and wellness companies, health-care professionals, and other distribution channels. Interleukin Genetics' flagship products include its proprietary PerioPredict genetic risk panel for periodontal disease and tooth loss susceptibility, sold through dentists, and the Inherent Health Weight Management Genetic Test that identifies the most effective diet and exercise program for an individual based on genetics. Interleukin Genetics is headquartered in Waltham, Massachusetts, and operates an on-site, state-of-the-art DNA testing laboratory certified under the Clinical Laboratories Improvements Act (CLIA). For more information, please visit www.ilgenetics.com.