My Favorite Things
In their familiar song, recall how Rodgers and Hammerstein tease your spirit with childhood scenes and fond memories. We all have our "favorites"...
Mar 1st, 2004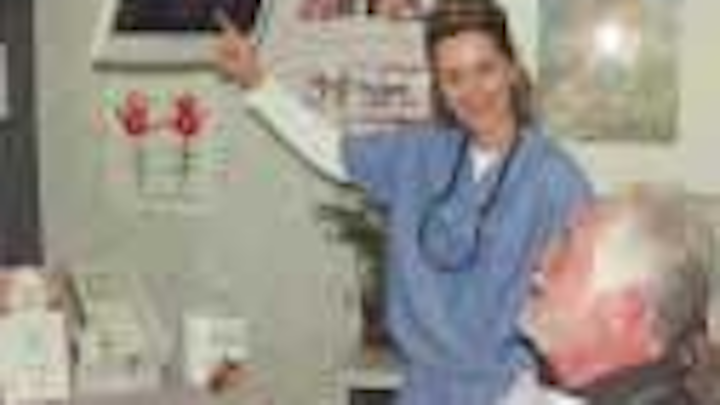 In their familiar song, recall how Rodgers and Hammerstein tease your spirit with childhood scenes and fond memories. We all have our "favorites" — those beloved thoughts or experiences that put a definite smile on our face. Fast forward ... in what ways do those joys now translate into our adulthood and as practicing dentists?
Among the many delights we acknowledge today are technology and education in relationship to excellent patient care. United with teamwork, these favorite things afford an unbeatable combination not only in patient treatment, but in office management. Women dentists are seeking improved ways and means to be more organized, efficient, and connected. We embrace the change and the challenge that computerization and the digital age has to offer.
My ultimate dream regarding technology as it relates to dentistry is seamless integration. From the moment patients enter your practice, imagine the opportunity for your technology to engage them, whether it is an intraoral camera picture, a periodontal charting comparison, a daily productivity report, or a smile enhance-ment. This manner of thinking offers an environment that promotes balance, an empowered team, and pleased patients. So, what types of technology are women dentists utilizing in their workplaces?
This month, we learn about the trans-formation of Dr. Glenda Payas from teacher to dentist. She graciously shares her journey of acceptance and implementation of technology. Appre-hension, anxiety, and excitement are just some of the emotions describing technology's impact on Dr. Maria Kunstadter. Kindly enough, Dr. Linh Bauer offers the benefits of a paperless office as a function of her practice's software integration. Dr. Mary Beth Wilson narrates the "how and why" her office is a pinnacle of integration and high tech. And Dr. Cynthia Brattesani "visions" why to include digital radiography. Any considera-tions you might have about digital radiography choices are answered in Dr. Paul Feuerstein's article. And to complement the tech menu, Dianne Glasscoe, RDH, offers great team-building blocks, and Angela Thomas shares what a fee survey analysis can do for your practice.
All of these dentists share a common thread — a willingness to step out and revolutionize their practice, all without compromising their control and delivery of exceptional patient care. Technology is here. It is real, and without a doubt, women dentists like the impact it has on their practices.
Lori Trost, DMD
Dr. Trost is the managing editor of Woman Dentist Journal. She can be contacted by email at lorit@pennwell.com.
We welcome letters to the editor. Please email your letters to Dr. Trost. Include your name and the city and state where you practice.
---
COMING SOON ...
Time-Saving Tips ...
... just for YOU!
In 2004, WDJ will offer a forum for busy women dentists to share their time-saving tips on how to make life easier both in and out of the office. If you have an idea to share, email it to Dr. Lori Trost at lorit@pennwell.com. Share your wisdom to help us all!