Save smiles in your community this February through the Smile Drive!
Dental hygienists have been some of children's biggest advocates through the annual Smile Drive.
Feb 2nd, 2016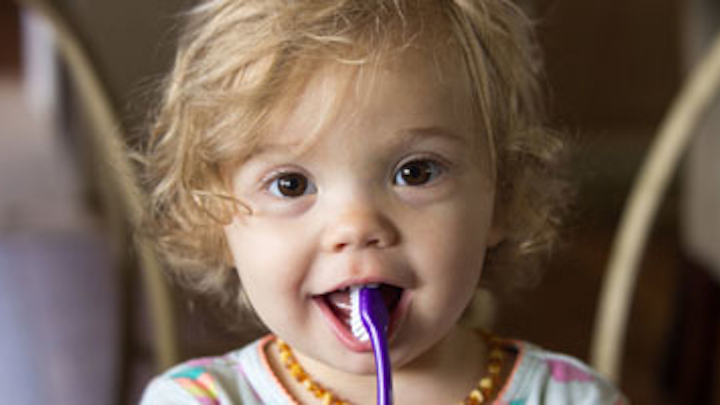 Dental hygienists have been some of children's biggest advocates through the annual Smile Drive Getting an early start on positive oral health habits is so important for maintaining a healthy smile. However, each year, thousands of children go without something as simple as a toothbrush or share one toothbrush among an entire household. As you know, regular oral care at home can do a great deal to prevent painful and embarrassing tooth decay.READ MORE | JADA comments on study of pediatric soda consumption in Mexico
That's why America's ToothFairy: National Children's Oral Health Foundation is inviting you to join us in a fun, smile-saving activity for National Children's Dental Health Month. The America's ToothFairy Smile Drive is a national campaign to raise oral health awareness and collect toothbrushes, toothpaste, and other oral care products for underserved children. Smile Drive hosts simply set up a donation box, promote their drive at their practice, school, or other community location, and collect donations throughout the month of February. America's ToothFairy provides you a free downloadable tool kit with everything you need to host your Smile Drive.
Dental hygienists have been some of our most active participants with some collecting thousands of oral care products for children in their communities. Kristina Hyatt, RDH, held her first Smile Drive last year and was thrilled when her community generously supported her efforts. She collected more than 5,100 oral care products for Native American children in her hometown of Cherokee, North Carolina. Kristina distributed the products to children at a local Native American youth center, teaching them a brushing song and tips for caring for their teeth. "One little boy could not wait to brush his teeth, saying they felt 'dirty,'" Kristina said. "The smiles on their faces were priceless, especially after receiving something as simple as a toothbrush." Crowned Miss Native American, USA, 2015–2016, Kristina is now using her title as a platform to host an expanded 2016 Smile Drive, helping to create healthy smiles throughout Indian Country.
READ MORE | Pediatricians release updated children's medical screening guidelines
Over the last two years, more than 660,000 oral care products have been collected and distributed to vulnerable children through the Smile Drive. Our goal is to push that number over the one million mark this year. We can do it with your help!
Participation is easy. Simply register online, download your free promotional tool kit, and select a local charity serving vulnerable children to receive your donations. You can host your Smile Drive at your practice, school, community center, local pharmacy, or anywhere you choose. All participants will be listed in the National Smile Drive Directory, and prizes will be awarded to those who collect the most products.
Join the movement to save young smiles in your community and promote the important message of prevention. Register for the Smile Drive today!
Editor's note: Please click here for a slideshow about America's ToothFairy's efforts in Increasing Access to Care.
---
Fern Ingber is president and CEO of America's ToothFairy.