Cenoire unveils toothbrush case that mimics mascara tube
Cenoire's Eluo Ultra electronic toothbrush makes it easy for those on-the-go to maintain oral hygiene in a style all their own, while at work, traveling or playing.
Mar 20th, 2013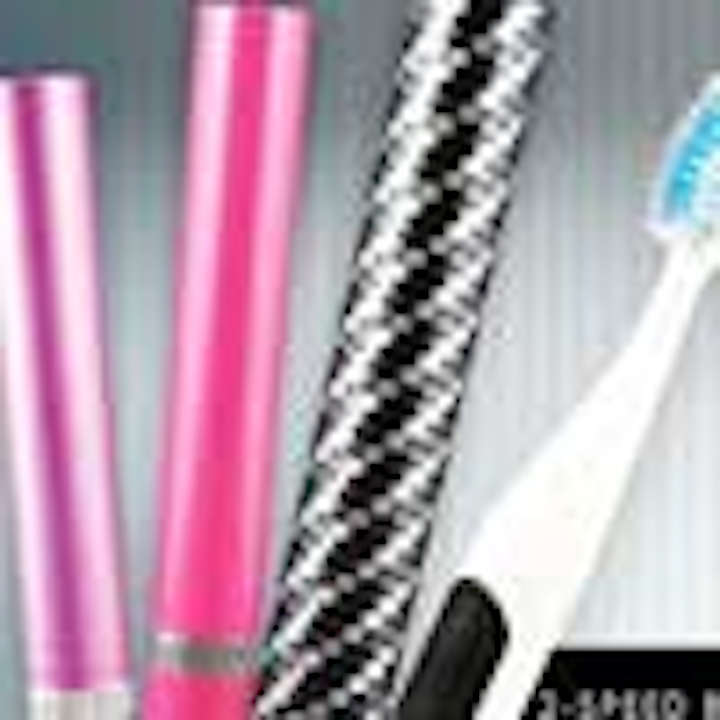 LOS ANGELES — How about a toothbrush holder that mimics a mascara case? Cenoire, which manufactures stylish, portable electronic accessories, announced its new electronic toothbrush, the Eluo Ultra. The Eluo Ultra is a dual frequency sonic toothbrush discretely disguised in a mascara compact case. Now with more options and versatility, Cenoire's Eluo Ultra provides a balance of fashion and oral hygiene for fast paced multi-taskers.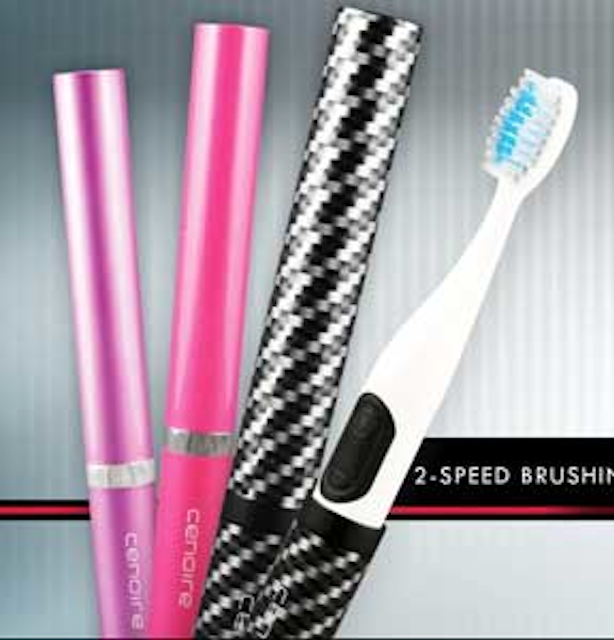 As a follow-up to Cenoire's successful premier launch of Eluo, the Eluo Ultra includes two speed variation selections. Users can select from a low frequency tongue cleaning at up to 18,000 brush strokes a minute, as well as a high frequency tongue deep cleansing, brushing at approximately 30,000 brush strokes. Lastly, this compact toothbrush boasts a fuller brush head and is equipped with a tongue massager.
Lightweight and compact at only .9 oz. and less than seven inches, Cenoire's Eluo Ultra features:
Approximately 18,000 brush strokes/min., providing low frequency tongue cleaning
Approximately 30,000 brush strokes/min., providing high frequency deep cleaning
Soft nylon brush head with tongue cleaner
On/Off push button activation
Protective cap with ventilation holes, preventing germs

RELATED READING:Mobile app helps kids learn good oral hygiene habits,
Keep toothbrushes sterile with Oral SteriClean UV cleaner

Cenoire's Eluo Ultra sonic toothbrush is available for $24.99 at Amazon.com, Shoebuy.com, and Cenoire.com, as well as through D&H Distributing.
More information about Cenoire and its line of stylish portable electronic accessories can be found at cenoire.com.