Celebrate!
FOCUS Editorial Director Maria Perno Goldie, RDH, MS, says there are plenty of reasons for dental hygienists to celebrate. For starters, the dental hygiene profession is enjoying its 100th anniversary. In addition, the American Dental Hygienists' Association's Annual Session is coming up in less than two weeks, and a record attendance is expected to be on hand for the event in Boston. Also, the first International Symposium on Dental Hygiene to be held on the continent of Africa will take place Aug. 14-17 in Cape Town.
Jun 7th, 2013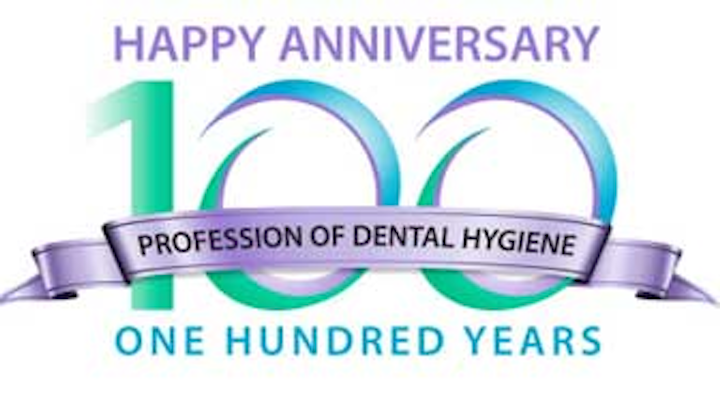 As we approach the 100-year celebration of the profession, we look forward to the American Dental Hygienists' Association (ADHA) Annual Session in Boston, where there will be record attendance!!!

See what the Dental Geek has to say! The official Dental Geek, Lanmark360's Michael McCarthy, gives his take on the top 5 must attend dental trade shows in the U.S. We are #2! http://www.youtube.com/watch?v=5IvrizZJV1M&feature=youtu.be.

Are you an ADHA member? If so, you are a part of your organization dedicated to you and helping you to be a supporter for oral health. You are part of a network of tens of thousands of dental hygienists across the country working to better he lives of dental hygienists and the health of the public. If not a member, you are missing out! I will be in Boston with bells on as I help to welcome our international guests from Russia, the Netherlands, Sweden, the UK, and other countries around the globe.

Israel was a fascinating place to visit. The Israeli Dental Hygiene Association (IDHA) provided a warm welcome and had a wonderful 100- year celebration. There are about 1,700 dental hygienists in Israel, with over 1,000 as members, and they had over 550 in attendance at their celebratory meeting! Read more in the newsletter.

As we continue to celebrate 100 years, join us August 14-17 in Cape Town, South Africa, for the 19th International Symposium on Dental Hygiene. The Oral Hygienists' Association of South Africa (OHASA), along with the International Federation of Dental Hygienists (IFDH), extends a warm invitation to colleagues across the globe to attend the first ever International Symposium on Dental Hygiene in South Africa and the continent of Africa.

To see the winners of the Sunstar World Dental Hygienist Awards, to be awarded in South Africa, visit: http://www.embassyconferences.co.za/media/ifdh/SUN13002%20award%20ad%202013_4_25_mk%20final%20vsn.pdf.

Thanks, Laurie, on your perspective of our last 100 years. I look forward to the continued growth of the profession, and I am thankful for a profession that has enriched my life greatly.

On another note, have you ever wondered if patients should stop anticoagulants before surgery? See the new guidelines in this issue. As well, oral health care during pregnancy has always been a debated topic. There is new information available. Take a look!


See you in Boston!!!

Sincerely,
Maria Perno Goldie, RDH, MS

To read previous RDH eVillage FOCUS introductions by Maria Perno Goldie, go tointroductions.

To read more about the ADHA Annual Session, click here.