The connection between periodontal disease and orthodontics
According to Allison W. Walker, periodontal disease, orthodontics, and adult patients have an interesting and complicated relationship. Walker talks to periodontist John A. Martin, DDS, about the quandary that periodontal disease and orthodontics can pose for oral healthcare providers and patients.
May 18th, 2011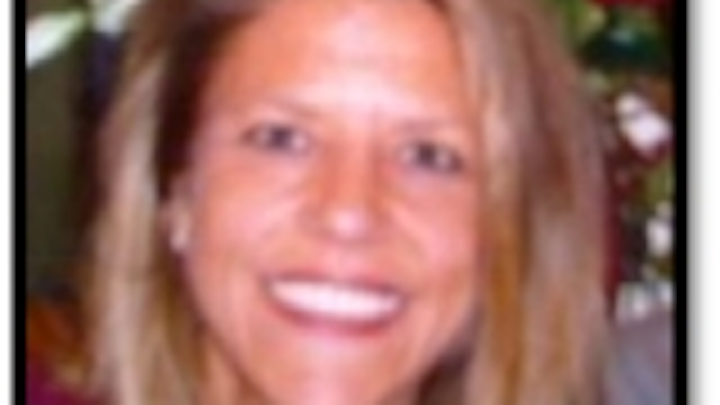 By Allison W. Walker

Periodontal disease, orthodontics, and adult patients have an interesting and complicated relationship. While orthodontics can promote periodontal disease, orthodontics also can help reduce the symptoms of periodontal disease.

With that said, consider these facts: Approximately 50% of adults have periodontitis.(1,2) According to NHANES III, more than half of the U.S. population has some form of malocclusion.(3) And today, adults comprise one in five orthodontic patients.(4)


John A. Martin, DDS

Given these statistics, according to periodontist John A. Martin, DDS, the chance of an adult orthodontic patient having periodontitis is at least 50-50, and the chances of developing it during treatment are even higher.(5) Even if a patient doesn't have it, but is 30 years of age or older and undergoing orthodontic treatment, periodontal disease could develop or worsen more quickly than usual. This situation causes quite a conundrum for oral heathcare providers and patients alike.

Although not all patients with malocclusion and crooked teeth have periodontal disease, these conditions can contribute to its development as well as make it difficult to treat.

"Putting braces on teeth can compromise the periodontium," Dr. Martin explains. "If you are physically moving the teeth when the gums aren't healthy, you can really make things worse."

These clinical traits combined with poor oral hygiene and abnormal occlusal forces could result in the fairly rapid development of periodontal pockets after orthodontic appliances are bonded and the teeth start to move. However, to demonstrate how individual each situation is, Dr. Martin notes, "I've seen patients who by our diagnostic criteria have periodontal disease, but as their teeth are being straightened, their pockets resolve. In these situations, scaling and root planing was done and periodontal surgery deferred. Some patients responded so well to scaling, root planing, and orthodontics that less or no surgery was needed; pockets resolved completely or partially and radiographs revealed apparent bone regeneration."

Adult patients often self-refer to orthodontists and may assume that he/she is also monitoring caries and periodontal disease by virtue of being a dentist. Patients may not understand that they need to see a general practitioner (GP) at a regular interval during orthodontic care, especially if they've never had any caries.

"The orthodontist and patient should both be aware that periodontal disease can always occur," says Dr. Martin. He advises that with all new adult orthodontic patients, it is critical to ascertain their history and risk of periodontitis.

"The worst situation is the patient who has periodontitis and has never been treated. Next is the patient who has been treated for periodontitis. Then, there's the adult patient who doesn't have it, but is at high risk for developing it during treatment. Last is the non-adult patient, because periodontitis rarely affects patients younger than 30 years. However, periodontitis in the non-adult often is more rapidly destructive compared to the type of periodontitis that affects adults."

Orthodontists should evaluate, or request that a GP or periodontist evaluate, the periodontal tissues prior to beginning orthodontic treatment, and periodically update the evaluation throughout orthodontic treatment.

"It would be very dangerous for an orthodontist to start or continue treatment on a patient who has active periodontitis. That's really asking for trouble," Dr. Martin cautions.


A simple tool, developed by PreViser Corporation, can be used by orthodontists and GPs to assess their patients' periodontal disease risk and the severity of previous damage to periodontal tissues, which facilitates management of periodontal status during the course of treatment (available at www.previser.com).


"It makes sense to routinely use PreViser. It streamlines the whole process of accurately tracking the patient's status; and you can also quantify their risk. When routinely used on all patients, the likelihood someone will drop through the cracks is a lot less. The technology takes only a minute or two, enabling its use in a busy schedule. There's always 120 seconds for someone to put the info into the computer and get the results."



John A. Martin, DDS, has a private practice limited to periodontics in State College, Pa. He is a founder of PreViser Corporation, Mt. Vernon, Wa, and its Chief Science Officer. Dr Martin is also a practitioner-investigator with the PEARL (Practitioners Engaged in Applied Research and Learning) network, a practice-based research network (PBRN) sponsored by the National Institute for Dental and Cranofacial Research (NIDCR) and hosted by New York University. He can be reached at johnm@previser.com or 814-574-7607.

References
1. Albandar JM, Brunelle JA, Kingman A. Destructive periodontal disease in adults 30 years of age and older in the United States 1988-1994. J Periodontol 1999;70:13-29.
2. Eke PI, Thornton-Evans GO, Wei L, Borgnakke WS, Dye BA. Accuracy of NHANES periodontal examination protocols. J Dent Res 2010;89:1208-1213.
3. Frazier-Bowers S, Maxbauer E. Orthodontics. In Daniel SJ, Harfst SA, Wilder RS (eds). Mosby's Dental Hygiene: Concepts, Cases, and Competencies. Mosby Elsevier, St. Louis: 699.
4. Myths and Facts. www.braces.org/mythsandfacts/index.cfm. Accessed 5/4/11.
5. Martin JA. Avoiding periodontitis complications in orthodontic patients. Orthodontic Practice US. 2010;1(1):50-51. www.orthopracticeus.com/orthouploads/Web/Martin_opus_april10.pdf

Resources
Previser University (offering videos, white papers, downloads, and PowerPoints) at:
previser.com/university/default.htm
mydentalscore.com/
www.bracesinfo.com/adult2.htm
www.aaomembers.org/press/HealthCareProfessionals/DentistsAndDentalHygienists.cfm
www.orthopracticeus.com/orthouploads/Web/Martin_opus_april10.pdf

Allison Walker has been an editor, writer, and CE director in the dental publishing arena for 20+ years. She works with key opinion leaders and manufacturers, writing articles on scientific and clinical trends in dental research, product development, and clinical techniques for dentist, dental hygienist, dental lab technician, and consumer audiences. She also is the editor of the Orthodontic, Implant, and Endodontic Practice US publications.