Toothbrushing: Science or child's play?
Despite a considerable degree of progress in the reduction of dental caries in the U.S. over the past several decades, it continues to be the most common infectious childhood disease.
Sep 3rd, 2014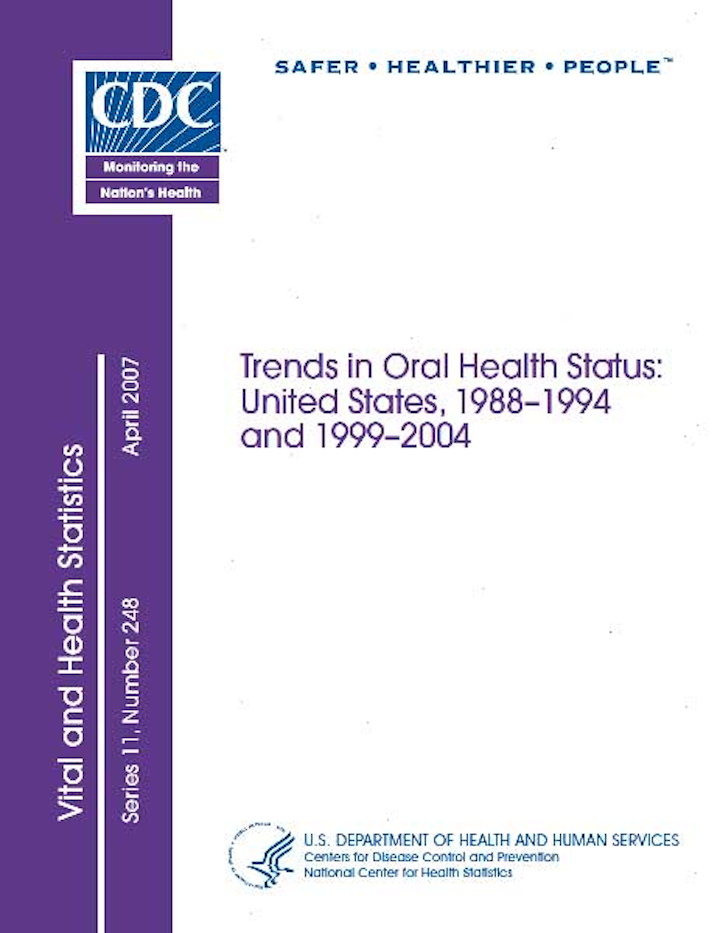 If you're a parent, you can probably relate to hiding those rich, dark, leafy green vegetables in spaghetti sauce, or substituting the enriched, white pasta for whole grain pasta in your children's meals. Did they ever find out? As a result of being a conscientious caring parent, you helped your children on the road to better nutritional habits and healthier eating. This is what parents do.
As a dental professional, we make that same concerted effort to start children off on the right foot toward attaining good oral health. It begins with educating the parents while the child is still in the womb. Once a child is old enough and possesses a reasonable degree of manual dexterity, the transition to independence occurs. The brushing skills that children learn at a young age will be with them for a lifetime. Proper technique and commitment to daily oral hygiene as young children are critical to their oral and systemic health throughout their lifespan. This is what dental professionals do.
Snapshot of caries prevalence in American children
Adhering to daily effective oral hygiene has a very positive effect on controlling or eliminating dental caries. Despite a considerable degree of progress in the reduction of dental caries in the U.S. over the past several decades, it continues to be the most common infectious childhood disease. Dental caries is five times more common than asthma, four times more common than early childhood obesity, and 20 times more common than diabetes.
Based on data from the CDC's National Center for Health statistics, the report, "Trends in Oral Health Status – United States, 1988–1994 and 1999–2004," represents the most comprehensive assessment of oral health data available for the U.S. population to date. Tooth decay in primary (baby) teeth of children aged 2 to 5 years increased from 24% to 28% between 1988 to 1994 and 1999 to 2004.(1) The report noted that African American and Hispanic children and those living in low income families experience higher percentages in prevalence, unmet needs, and severity.(2)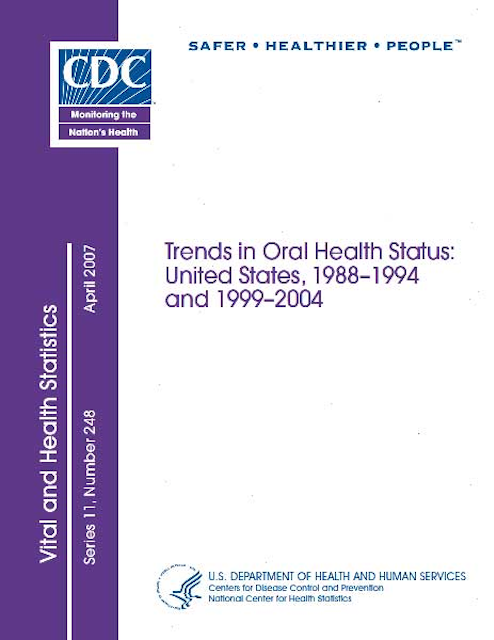 Early childhood caries (ECC) is defined as the presence of one or more decayed teeth, missing teeth (as a result of caries), or filled tooth surfaces in any primary tooth in a child 6 years of age or younger. ECC can have a detrimental effect on so many aspects of a young child's life. ECC can affect speech, ability to eat, sleep patterns, concentration, play, and quality of life. Many children with ECC require costly, restorative treatment in an operating room under general anesthesia. Under Medicaid expenditures, such operations range from $1,500 to $2,000 per child per year.(3)
There are several risk factors that increase susceptibility for dental caries from infancy through childhood. These include:
• Night-time bottle feeding, with its cariogenic effect amplified by the decrease in salivary flow and buffering capacity
• A diet rich in refined carbohydrates together with frequent intake, enabling a bacterial energy source and the existence of a continual acidic environment conducive to demineralization
• Transmission of the predominant cariogenic bacteria, Streptococcus mutans, from parent or predominant caregiver to infant and toddler. Over 20 species of oral streptococci populate the oral cavity. Each species has developed an innate ability to tolerate harsh and rapidly changing environmental fluctuations
• A low level of fluoride exposure reduces the capability of the enamel to remineralize, thereby increasing the risk for bacterial penetration and caries
• The quantity and quality of the saliva greatly influences the ability or potential to neutralize acids found in the dental plaque or biofilm
• A lowered socioeconomic status or hindrance to the receipt of oral health care and preventive maintenance
• Failure to implement a daily program of effective oral hygiene practices
Risk assessment becomes critical in reducing the future caries incidence and the promotion of positive dental experiences.(4)

The science of toothbrushing
Philips Sonicare has designed a power toothbrush for pediatric patients with its revolutionary sonic technology. The target age is four to 10 years, with an objective to encourage increased compliance along with a high degree of efficacy. The unique dynamic cleaning action dislodges plaque in interproximal spaces and hard-to-reach areas while delivering a gentle experience for children.
Is it science or child's play? The Sonicare for Kids possesses many innovative features backed by intensive research that provide insight into the needs and wants of pediatric patients.
• The KidTimer increases the brushing time by a very small increment daily until the recommended brushing time of two minutes is reached. This is accomplished in a 90-day time frame.
• The KidPacer uses musical notes to indicate when to move to the next quadrant, as well as a congratulatory sound indicating to parents that their child has completed the brushing cycle.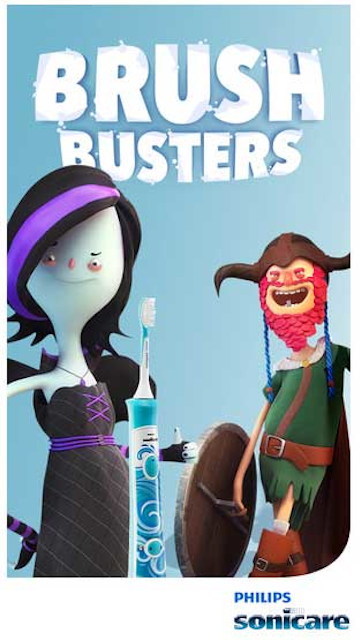 • An anti-roll handle enables kids to place the toothbrush on the countertop while using both hands to dispense the toothpaste.
• A rubber overmold on the brush makes contact comfortable with the child's dentition. Extra-large on/off buttons, eight interchangeable faceplates, and additional decorative stickers allow children to customize their own brush.
• Two brushing modes allow young children to adjust the toothbrush further to their own needs and comfort level.
• Brush heads come in two sizes to accommodate the needs of the growing child, and align with the official ADA policy that recommends replacement of the toothbrush head every three months.
• Also available – Brush Buster, an app developed by Philips Oral Healthcare to further encourage children to brush regularly by incorporating fun storylines, characters, and rewards to motivate them.(5)
In clinical studies comparing the Philips Sonicare for Kids to other manual and battery powered toothbrushes, the results speak for themselves:
• Removes up to 75% more plaque in hard-to-reach areas than a children's manual toothbrush;(6)
• Removes up to 90% more plaque overall than a leading children's battery-powered toothbrush after a single use of each toothbrush;(6)
• Removes significantly more plaque than a children's manual toothbrush;(6)
• Children ages 7 to 10 brush significantly longer with Philips Sonicare For Kids than with a children's manual toothbrush.(7)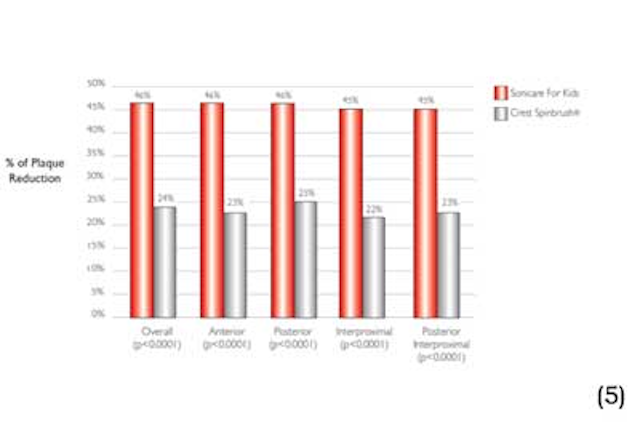 Conclusion
Is toothbrushing science or child's play? As dental professionals, we are privileged to have options we can provide to our dental hygiene patients. Exercise your judgment, review the research, and make the best possible recommendation to ensure each child has the opportunity to attain optimal oral health. This is what dental professionals do!
References: (All sites accessed August 2014)
1. Trends in Oral Health Status: United States, 1988-1994 and 1999-2004. Series 11, Number 248. 104 pp. (PHS) 2007-1698. Online access - http://www.cdc.gov/nchs/data/series/sr_11/sr11_248.pdf.
2. National Institute of Dental and Craniofacial Research. http://nidcr.nih.gov/DataStatistics/FindDataByTopic/DentalCaries/DentalCariesChildren2to11.htm.
3. American Academy of Pediatric Dentistry. http://www.aapd.org/assets/2/7/ECCstats.pdf.
4. Philips Oral Healthcare Risk Calculator. https://www.philipsoralhealthcare.com/en_us/care/.
5. Milleman J, Putt M, Olson M, Master A, Jenkins W, Schmitt P, Strate J. International J Pediatric Dent, 2009; 19:s1. http://www.sonicare.com/professional/en_us/pdf/Plaque_SFK_2009_Milleman_2.pdf.
6. Defenbaugh J, Schmitt P, Master A, Jenkins W, Strate J. International J Pediatric Dent 2009; 19:s1. https://www.philipsoralhealthcare.com/en_us/media/pdfs/sonicare/ScienceBehindSFK.pdf.
Disclosure: Jo-Anne is a Key Opinion Leader for Philips Oral Healthcare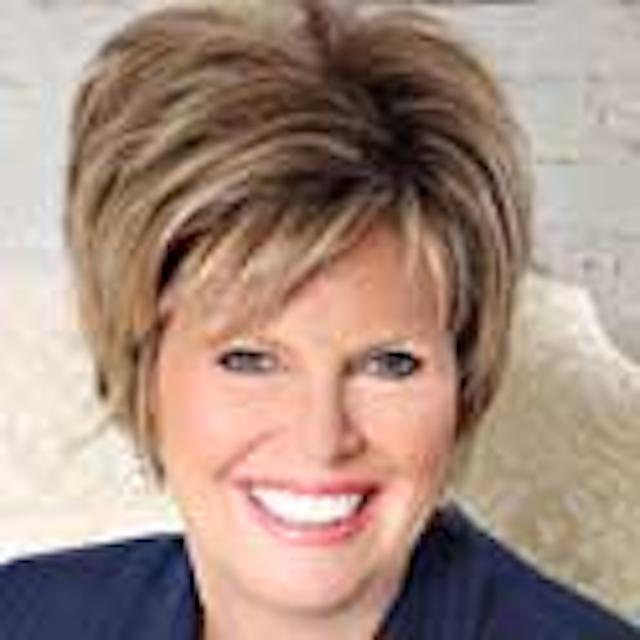 Jo-Anne Jones, RDH, is an international speaker, consultant, author, and entrepreneur. She is president of RDH Connection, Inc. Jo-Anne may be contacted at jjones@rdhconnection.com.