Alliance for a Cavity-Free Future
The FDI 2014 summit was dedicated to outcomes in the future of cavity prevention and management.
Oct 15th, 2014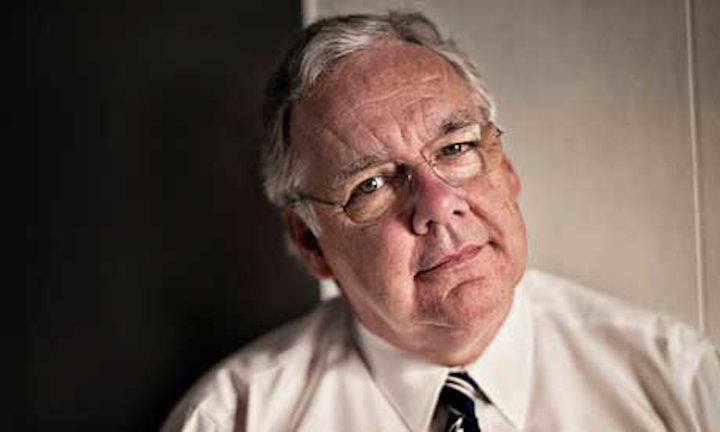 Professor Nigel Pitts, Chair, Alliance for a Cavity-Free Future (©Photo courtesy of Sarah Lee for the Guardian)
The FDI World Dental Federation (FDI) hosted the annual World Dental Congress in New Delhi, India, where the global Alliance for a Cavity-Free Future (ACFF), a non-profit charitable organization, held its Fifth Annual Summit meeting that featured an international group of experts who are working to stop the initiation and progression of an early form of cavities (known as caries). The goal of the ACFF is to establish a cavity-free future for people of all ages.
The 2014 summit was dedicated to outcomes in the future of cavity prevention and management, including an update on the ACFF's progress around the world, and an interchange of practices and tools being used worldwide to improve oral health. The meeting in New Delhi included a case study from the Indian Chapter of the ACFF.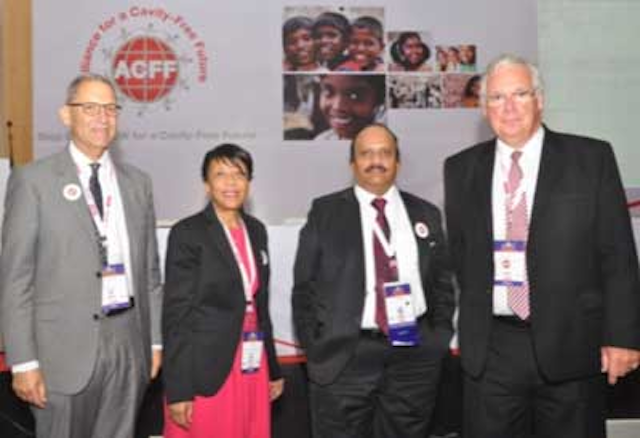 From left: Noam Tamir, Executive Chairman, Smile-on Healthcare Learning; Dr. Marsha Butler, VP, Global Oral Care, Colgate Palmolive; Professor SG Damle, Vice Chancellor, Maharishi Markandeshwar University; and Professor Nigel Pitts, Chair, ACFF
Globally, 60% to 90% of school children and approximately 100% of adults have some level of dental decay. The dental caries process, which includes all stages of tooth decay, is the most common yet preventable chronic disease on earth.(2) Like other areas of the world, dental caries and resultant tooth decay is the most common oral disease that affects a significant portion of the Indian population.(3)
While attending a meeting of the ACFF in Mexico City alongside the President of the International Federation of Dental Hygienists (IFDH), I became familiar with the ACFF's web-resource, which is available to anyone who wants to learn about caries prevention and management, including both dental professionals and families. The website has many items of interest for both groups.
For professionals, the site includes:
• A robust overview of technologies, including fluoride resources, such as information on water, salt, and milk fluoridation, and dietary supplements. For a full listing of the technologies that are reviewed, visit www.allianceforacavityfreefuture.org,
• A Tools section, which features important caries prevention and management tools to support health-care professionals in the development of an oral health prevention program,
• An Evaluation section, which addresses the importance of a formal evaluation program to ensure that preventive services are in fact improving oral health outcomes for patients, and
• A wide variety of other resources, including informational videos and professional webcasts; case studies on topics ranging from fluoride, nutritional counseling, polyol, and health literacy; and a selection of informational PDFs, some of which are translated into Spanish.
The patient and family section of the website has many helpful resources available for downloading, including a Teacher's Guide for ages 5 to 7) and A Bright, Healthy Smile – Parent Checklist for ages 5 to 9.(4)
"Dental caries remains a global public health problem despite the fact that we have many proven prevention and management approaches," said Dr. Nigel Pitts, Chair, Alliance for a Cavity Free Future. "The Alliance for a Cavity Free Future's free web-based resource is a growing educational platform for both health-care professionals and families, offering an overview of tools and technologies for caries prevention and management, case studies, and a place to mobilize resources and share best practices. We're proud of the work our global expert panel has done to provide an evidence-based review of these tools, and we hope dental and public health professionals can tap into this wealth of knowledge in the fight against caries."
Join the movement to help educate the public. Take action now!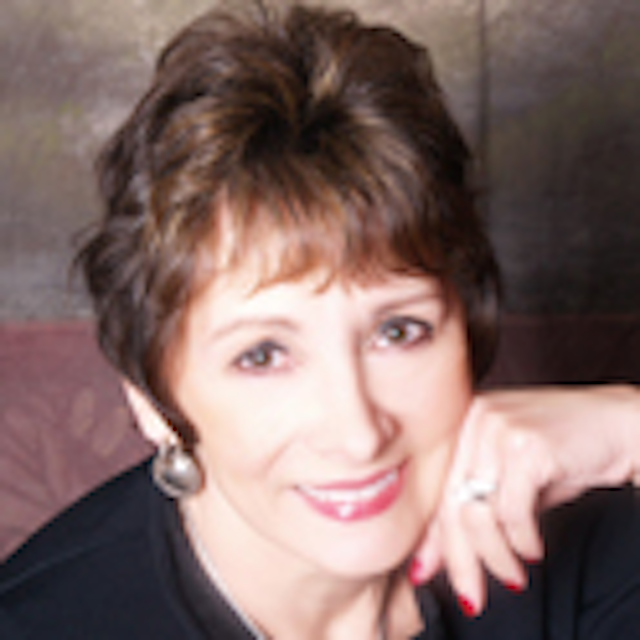 Maria Perno Goldie, RDH, MS, is the editorial director of RDH eVillage FOCUS.

References
1. http://family.allianceforacavityfreefuture.org/en/us/portal
2. http://www.who.int/mediacentre/factsheets/fs318/en/
3. Grewal H, Verma M, Kumar A. Prevalence of dental caries and treatment needs amongst the school children. Indian J Dent Res. 2011 Jul-Aug; 22 (4):517-9.
4. http://www.allianceforacavityfreefuture.org/en/us/videos