Slipping away
Hygienists often hear that patients, or loved ones of patients, have been diagnosed with dementia and are "slipping away" from reality and life. Maria Perno Goldie, RDH, MS, discusses some facts and figures about Alzheimer's disease, the most common type of dementia, compiled by the Alzheimer's Association.
Apr 4th, 2014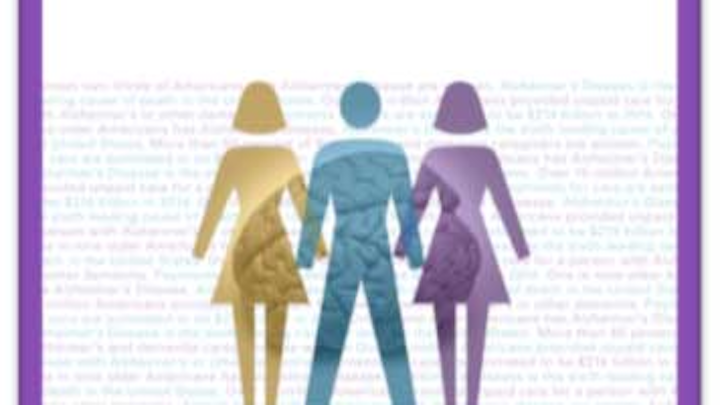 We often hear about loved ones or patients slipping away from reality. Sometimes, but not often, it can happen at a young age. I have had patients come into the office and tell me they have been diagnosed with Alzheimer's disease. There are no words to explain how I felt when someone who seemed perfectly "normal" had to tell me they were slipping away from reality and life. Their self-care then takes a bad turn, and before long they come to the office with a caregiver, then not at all. I remember it well.
(1)
"2014 Alzheimer's disease Facts and Figures" is a statistical resource for U.S. data related to Alzheimer's disease, the most common type of dementia, as well as other dementias. It also discusses women and Alzheimer's disease.(1) Dementia is an overall term for diseases and conditions exhibiting a decline in memory or other thinking skills that affects a person's capability to perform ordinary activities. Dementia is caused by damage to neurons in the brain, resulting in neurons that can no longer function normally, often leading to cell death.

This, in turn, can lead to changes in a person's memory, behavior, and ability to think clearly. In Alzheimer's disease, the damage to and death of neurons eventually impair one's ability to carry out basic bodily functions such as walking and swallowing. In the final stages of the disease, people require 24-hour care and may be unable to get out of bed. It is eventually a fatal disease.
(1)

As with other diseases and conditions, women are affected by Alzheimer's disease differently and disproportionally than men. About two-thirds of those affected are women.(1) As well, more women are caregivers than men. A woman's estimated lifetime risk for developing Alzheimer's is 1 in 6, and for breast cancer it is 1 in 11 while in her 60s.
(2)

Those with Alzheimer's need our help, too, as oral health-care providers. As we know, good oral health is important for general health as well as oral health. Freedoms from pain, quality of life, self-esteem, dignity, social integration, and nutrition are all part of good oral health and quality of life. There is a fact sheet for patients and caregivers, as those with the disease go from caring for their own teeth alone, to being supervised, to losing the ability to do anything for themselves.(3)

Dry mouth from medications such as antidepressants, antipsychotics and sedatives may exist and need to be addressed with fluorides and other products. For a very thorough article about Alzheimer's disease and periodontal disease, and the mechanisms underlying a potential bi-directional relationship, read the article by Drs. Stein, Scheff, and Dawson.(4)

They discuss metastatic spread of gram-negative bacteria from the mouth to the brain by transient bacteremia or neuronal pathways, injury to brain tissue from systemic inflammatory mediators produced in response to periodontal pathogens, as well as genetics and the role of polymorphisms in the Interleukin 1 gene family.(4)


Another report showed that bacteria connected to periodontal disease can access the brains of people with Alzheimer's disease, suggesting that dental hygiene plays a role in the development of the disease. Lipopolysaccharides (LPS) from Porphyromonas gingivalis were found in four out of 10 samples of brain tissue from Alzheimer's patients, while no traces of the bacteria were found in 10 brains from people of similar age who never developed dementia. The conclusions support a concept that bacteria in the mouth enter the bloodstream through chewing or tooth removal and travel to other parts of the body including the brain.(5)

Another study looked at oral hygiene are for adults with dementia in residential aged care facilities, and the researchers evaluated the residents' oral health and preventive oral hygiene care strategies.(6) The clinicians and researchers proposed that oral hygiene care strategies were effective in preventing oral diseases and appropriate for residents with dementia. They concluded that the use of oral assessment screening tools by staff and efficacious preventive oral hygiene care strategies/products for adults with dementia in residential care facilities should be supported.

Appropriate oral health interventions in adult-onset dementia disorders will decrease pain and oral pathology and may help to maintain enough oral and nutritional health in these patients.(7) Oral health treatment in early stages of the disease is imperative, and could improve the quality of life of these patients. It could also decrease the deteriorating of oral situations in the later stages of the disease when oral and dental treatment may be difficult. Awareness of good oral health for keeping quality of life more acceptable in adult-onset dementia disorders is important.


For information on brain awareness week and the global G8 dementia summit, visit the website.(8)
References
1. Alzheimer's Association. 2014 Alzheimer's disease Facts and Figures: Includes a Special Report on Women and Alzheimer's disease. http://www.alz.org/alzheimers_disease_facts_and_figures.asp.
2. http://www.alz.org/documents_custom/ff_infographic_2014.pdf.
3. http://www.alzheimers.org.uk/site/scripts/download_info.php?fileID=1782.
4. http://www.dentistryiq.com/articles/gr/print/volume-1/issue-3/original-article/alzheimerrsquos-disease-and-periodontal-diseasemechanisms-underlying-a-potential-bi-directional-relationship.html.
5. Poole S, Singhrao SK, Kesavalu L, Curtis MA, and Crean S. Determining the presence of periodontopathic virulence factors in short-term postmortem Alzheimer's disease brain tissue. J Alzheimers Dis. 2013 Jan 1; 36(4):665-77. doi: 10.3233/JAD-121918.
6. Chalmers J and Pearson A. Integrative Literature Reviews And Meta-Analyses. Oral hygiene care for residents with dementia: a literature review. Journal of Advanced Nursing 52(4), 410–419. 2005.
7. Mancini M, Grappasonni I, Scuri S, Amenta F. Oral health in Alzheimer's disease: a review. Curr Alzheimer Res. 2010 Jun; 7(4):368-73.
8. http://www.biomedcentral.com/biome/tag/brain-awareness-week/.


Maria Perno Goldie, RDH, MS

To read previous RDH eVillage FOCUS articles by Maria Perno Goldie, click here.

To read more about Alzheimer's and dental hygiene, click here.