Dental implant care basics: Single-tooth replacement
Implants themselves cannot decay, but the supporting bone and gum structure must be carefully maintained to protect the patient's oral health. This article, written by two dental hygienists specializing in implant care, covers basic home-care instructions you can share with your patients.
Feb 15th, 2017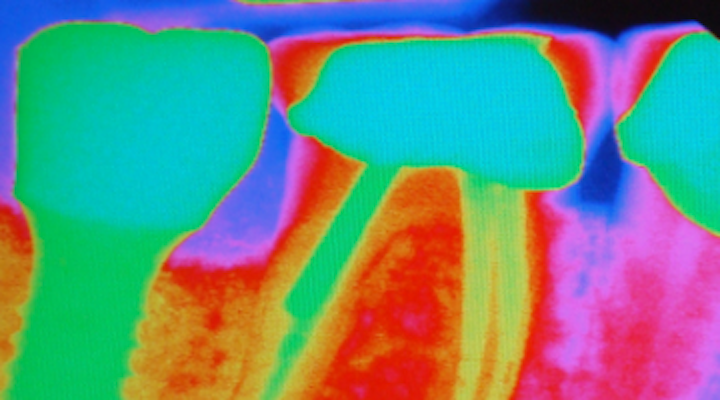 Implants themselves cannot decay, but the supporting bone and gum structure must be carefully maintained to protect the patient's oral health. This article, written by two dental hygienists specializing in implant care, covers basic home-care instructions you can share with your patients.

Dental implants are the ideal choice for the replacement of missing teeth for many reasons (table 1), and although they are visually indistinguishable from natural teeth, they need to be cared for in a slightly different manner. (1) It is important for patients and clinicians to understand that there are anatomical differences between a natural tooth and a dental implant, and these can make at-home maintenance practices challenging. (2) The following are oral hygiene instructions and explanations of the peri-implant disease process to help clinicians better communicate proper oral hygiene instructions to their patients with dental implants.
Table 1: Benefits of dental implants
High success rate
Preserve facial harmony by preventing resorption of jaw bone
Better quality of life
Improved ability to eat
Look and feel of a natural tooth
Tooth vs. implant shape
Let's first start by comparing the shapes of a natural tooth and an implant. Natural teeth have a wider neck while dental implants have a smaller neck. The difference in design will be more apparent in molar teeth because molars have multiple roots and dental implants replace the roots of any tooth with only one root or fixture. Since implants have a smaller circumference at the neck of the crown (figure 1), the patient may experience the feeling of a wider space when using interproximal cleaners. This is to be expected with dental implants; however, patients who have a single implant next to natural teeth have an increased risk for caries on the opposing natural teeth if proper home-care techniques are not established. This often occurs because the bone height around natural teeth is higher than the proximal implant and requires more thorough cleaning by the patient. (3) Thus, it is imperative for preventative specialists to physically demonstrate to their patients all of the tools and techniques that will help establish a home care regime that is simple, effective and most importantly, achievable!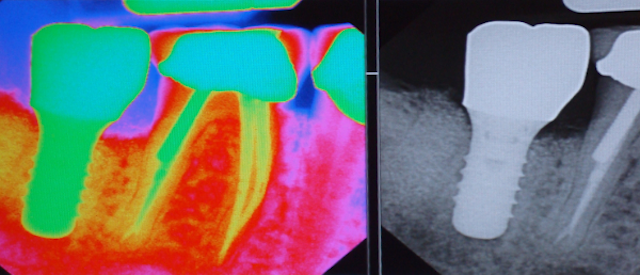 Figure 1: Implant vs. natural tooth circumference in a molar. Image courtesy Daniel Orellana, DDS.

Preventing implant failure
When caring for dental implants, it is important to maintain healthy gum tissue and supporting bone. Due to the absence of natural tooth structures, it is impossible for the implant itself to decay or develop a cavity. However, the life expectancy or success of the dental implant can become jeopardized in the presence of inflammation or the periodontal infection known as implantitis. Implantitis is the destructive inflammatory process affecting the soft and hard tissues surrounding dental implants. (1)During the inflammatory process, dental implants can become colonized by the same destructive bacteria that cause periodontal infections in natural teeth and, if left undisturbed, these bacteria can develop into calculus. Calculus is a rough hard deposit that can destroy the supporting gum and bone that surround the implant and lock it into the jaw. Once established, this deposit cannot be brushed or flossed off and can only be removed by a dental hygienist. This constant microbial challenge is threatening to the life of the implant and can ultimately cause a dental implant to fail.
The first step in the prevention of peri-implant diseases is to build an effective plaque removal routine and practice it two to three times a day at home. The mechanical action that is achieved with a toothbrush and interproximal cleaners is the most effective way to remove sticky plaque. However, depending on individual needs of the patient, you might suggest an over-the-counter therapeutic mouth rinse to kill bacteria in other parts of the oral cavity not accessible by hygiene aids. Encouraging patients to visit their dental hygienist for professional maintenance visit three to four times per year, depending on the prosthesis design and the patient's abilities to perform adequate home care, is also of importance for not only the prevention of disease around your implant, but for the benefit of an overall healthy mouth! (2, 4)
Home care recommendations for implant care
Toothbrushes
Electric toothbrushes have been shown to disrupt biofilm better than a manual brush due to the ability generate more brush strokes than the human hand. Regardless of the toothbrush of choice, patients should be advised to brush for a full two minutes with a soft bristle brush. End tuft brushes are also great for those hard-to-reach areas or for reaching around the sometimes bulky contours of implant crowns.
Interproximal aids
Water flossers have been shown to disrupt bacteria in pocket depths measuring up to 6 mm deep; (5)however, this is a technique-sensitive approach to interproximal care. Patients need to be educated about proper techniques and should be advised to use water flossers on a low-pressure setting. Some other recommendations for interproximal cleaning include products that promote gingival stimulation such as soft picks, rubber tip stimulators, and proxabrushes with plastic wires. When recommending dental floss, be sure to select a type that does not shred or leave particles behind, as this may contribute to implantitis. (6)
Dentifrice and over-the-counter mouthwash
As previously stated, the mechanical action that is achieved with a toothbrush and interproximal cleaners are ideal for the disruption of slimy biofilm, a fact that must be stressed to patients. For those patients that inquire about dentifrice and over the counter mouth rinses; it is appropriate to recommend a formula that is nonabrasive to the exposed implant parts and contains antimicrobial ingredients. (2)
Protective appliances (night guards and/or retainers)
Occlusal guards, if recommended by a dentist, will decrease the occlusal load on dental implants during night time grinding or clenching. Retainers can also be fabricated for patients that have a dental implant proximal to natural teeth to prevent open contacts from developing. Natural teeth are dynamic due to the presence of the periodontal ligament as opposed to an implant that is ankylosed into the bone and will not move. Open contacts can lead to interproximal caries in natural teeth and peri-implant diseases. (3)
Not recommended
Plastic or metal "picks" seen over-the-counter that mimic professional instruments should be avoided. Metal instruments can scratch the implant surface, creating areas for bacteria to colonize, and plastic instruments have been shown to imbed residue into the implant surface. (2, 7) Patients should be cautioned to avoid the use of these "instruments," as they are for professional use only.
Conclusion
Routine professional maintenance appointments are imperative to maintaining dental implant health and ensuring longevity. The dental hygienist plays an integral role in determining what professional maintenance schedule is best suited for the patient based on implant prosthesis, dexterity, and overall health. It is important to remember that dental implants are a large investment in oral health—to properly maintain that investment, the patient will be required to spend more time on their home care as well as more frequent maintenance visits. Additionally, these factors should be presented to patients as they are considering dental implants as a restorative option.
References
1. Jepsen S, Berglundh T, Genco R, et al. Primary prevention of peri-implantitis: Managing peri-implant mucositis. J Clin Periodontol. 2015;42 Suppl 16:S152-S157.
2. Wingrove SS. Peri-implant Therapy for the Dental Hygienist: Clinical Guide to Maintenance and Disease Complications. Ames, IA: John Wiley & Sons; 2013.
3. Greenstein G, Carpentieri J, Cavallaro J. Open contacts adjacent to dental implant restorations: Etiology, incidence, consequences, and correction. J Am Dent Assoc. 2016;147(1):28-34.
4. Bidra AS, Daubert DM, Garcia LT, et al. A Systematic Review of Recall Regimen and Maintenance Regimen of Patients with Dental Restorations. Part 2: Implant-Borne Restorations. J Prosthodont. 2016;25 Suppl 1:S16-31.
5. Tischler M. Treatment Planning for Implant Dentistry: A Guide to Achieve Implant and Soft Tissue Success [CE course]. Fort Collins, CO: Water Pik; 2014.
6. Van Velzen FJ, Lang NP, Schulten EA, ten Bruggenkate CM. Dental floss as a possible risk for the development of peri-implant disease: an observational study of 10 cases. Clin Oral Implants Res. 2016;27(5):618-21.
7. Hasturk H, Nguyen DH, Sherzai H, et al. Comparison of the impact of scaler material composition on polish titanium implant abutment surfaces. J Dent Hyg. 2013;87(4):200-11.
---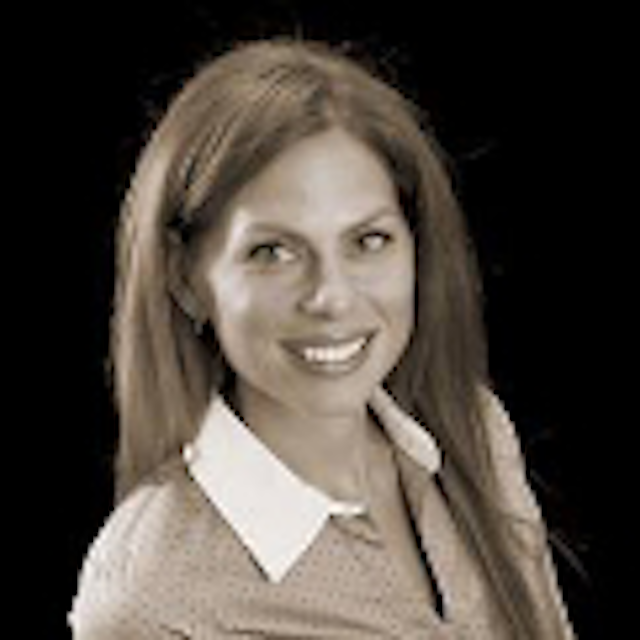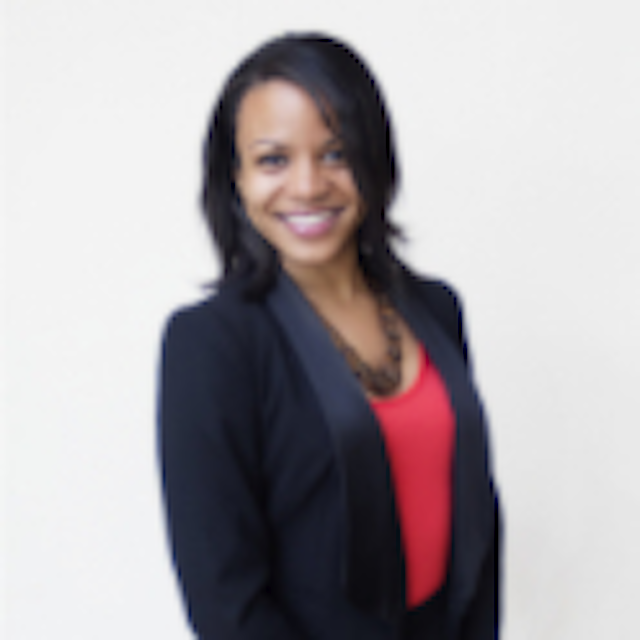 Melissa A. Obrotka, RDH, BBAOM, and Shavonne R. Healy, RDH, BSDH, are the cofounders of RDH Innovations LLC. Both are practicing implant care specialists with the maintenance and health of patients with implant dentistry at the core of their daily clinical objectives. Obrotka and Healy are active members of ADHA, ADIA, and AAOSH. In June 2016, Obrotka was nationally recognized by the ADHA and Hu-Friedy with the Master Clinician Award, and Healy currently stands as the 2016–2017 president-elect for the DC Dental Hygienists Association.