Thursday Troubleshooter: Dental hygienist upset at patient claims she's inflicting pain
This dental hygienist just started a new job, and her new patients complain to the front office that she's inflicting pain. She doesn't believe she is, but the last RDH didn't do such a great job on prophys.

Sep 13th, 2018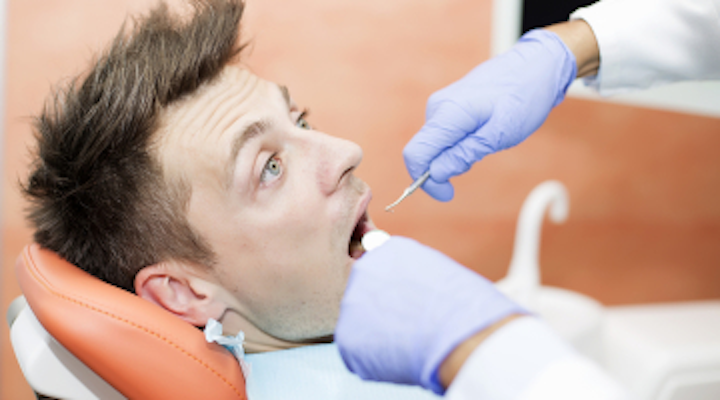 Do you have a problem or concern on the job? Sometimes people are just too close to a situation to solve something themselves. Share your concerns with Team Troubleshooter, and the experts will examine the issues and provide guidance. Send questions to megk@pennwell.com.
____________________________________________________________________________________________________________________________________

This Troubleshooter was shared on the RDH Facebook page. Find out here what many of your peers have to say about this interesting question and answer.
QUESTION: I've been a dental hygienist for 27 years. I just started a new job after leaving a job I had for 12 years when the doctor retired. The patients at the new practice are really nice. No one complains to me, but four patients have told the office manager that I'm rough. I do explain their oral health thoroughly to every patient, whether they have gingivitis or gum disease. I explain why something hurts them here or there. I'm beside myself that they've complained. This has never happened to me before. I do not know the previous hygienist, but I'm seeing calculus on patients' x-rays. I'm thinking the last hygienist didn't get deep enough. But who am I to judge? I'm just frustrated being compared to her. Can these patients expect painless cleanings?
ANSWER FROM DIANNE WATTERSON, MBA, RDH,Watterson Speaking and Consulting LLC:
With 27 years' experience, you are certainly not a novice. You sound like a very thorough hygienist. I also expect that you're more aggressive in your clinical style than the previous hygienist. If that means that you're more efficient and thorough in removing calculus, that's good for your patients. But I guarantee you that the patients won't see it that way. If they're not used to their preventive appointments being painful, they will view you as rough and they won't like you. You'll develop a reputation as a "blood and guts" hygienist. I've even known dentists to fire hygienists after they received numerous complaints from patients about the hygienists' care being painful.
Think about it. If a patient doesn't have any gingivitis or perio, then a cleaning shouldn't hurt, should it? No, it should not. So if patients with no disease are complaining, then maybe you are being rough.
In my first job as a hygienist, numerous patients told me, "You didn't hurt me like the last hygienist." Some even thanked me. Evidently, the person before me was very rough. It was the reverse of your problem.
I recommend that you start using more topical when you see something deep that needs to be removed. Explain to patients that you're going to use some numbing gel to take the edge off. They will appreciate it.
Also, make sure you're not sticking the sharp tip of the sickle scaler into the papilla on the opposite side, which is very easy to do. View the patients' comments as a means to help you improve your technique. After all, none of us are perfect. And if I'm in your chair as a patient, I would appreciate it if you didn't hurt me!
Don't be shy! If YOU have a tough issue in your dental office that you would like addressed, send it to megk@pennwell.com for the experts to answer. Remember, you'll be helping others who share the same issue. Responses will come from various dental consultants, as well as other experts in the areas of human resources, coding, front office management, and more. These folks will assist dental professionals with their various issues on DentistryIQ because they're very familiar with the tough challenges day-to-day practice can bring. All inquiries will be answered anonymously each Thursday here on DIQ.
RECENT TROUBLESHOOTERS
Should dental team member write up peer who refuses to listen?
How much notice should hygienist give dentist about semi-retirement?
How can new office manager effectively train acting (and very chatty) OM?
Find more Troubleshooters here.
---
For the most current dental headlines, click here.

---