Chiropractic care for dental hygienists
Implementing a preventive plan for joint health is essential to a long and fulfilling career in dental hygiene.
May 22nd, 2019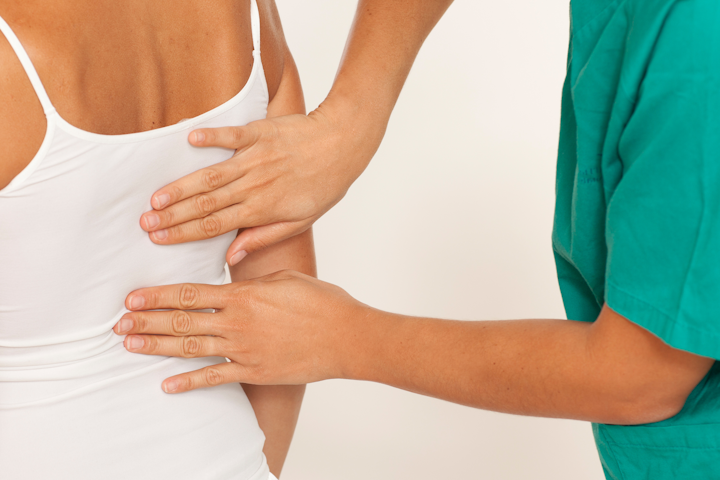 Dental hygienists will be the first to tell you about the strain their jobs can have on their bodies. Musculoskeletal disorders (MSD) are disproportionately high for those working in dentistry, with a suggested 63% to 94% of dental professionals affected by MSDs.1 As hygienists, we are advocates for disease prevention with our patients when it comes to oral disease, such as periodontitis and caries, but what about prevention of MSDs? Ergonomic interventions are extremely important in preventing the development of MSDs by not only identifying risky behaviors but also developing strategies for neutral positioning, proper joint alignment, and muscle balance.1 When we think of the health of our joints, muscles, and body, implementing a preventive plan of action is essential to a long and fulfilling career in dental hygiene.
Doctors of chiropractic (DCs) have long since understood the implications of inflammation and benefits of preventive methods, just as dental hygienists have understood the same implications on an individual's oral health.2 Patients reporting headache, neck, back, or limb pain often have altered spine mobility. This can be caused by numerous etiologies with vertebral subluxation as the biomechanical derangement to produce these symptoms.2 When joint misalignment occurs, it places unnecessary stress on the body and nervous system over time. Similar to the way plaque builds up on the teeth and harbors disease-causing bacteria, this built up stress can cause nerve irritation or interference, depending on how your body holds onto or adapts to those stresses.3
Just as we recommend patients come in for regular preventive dental cleanings to remove the plaque, calculus, and biofilm that is known to cause inflammation and start the spread of disease, chiropractors recommend adjustments regularly to help maintain the health of your joints and muscles. Adjustment intervals can range anywhere from weekly, every other week, or even monthly adjustments as recommended by your chiropractor based on your lifestyle, work, and the needs of your body. After approximately four weeks, the inflammation and nerve stress associated with subluxation begins to cause irreversible damage and change to the nerve, joint and surrounding area.2,4 The chiropractic physician uses an instrument or manually manipulates the joints of the body, particularly the spine, in order to restore or enhance joint junction.4 A controlled force is applied to joints that have become hypomobile, misaligned or subluxed.
Research has shown that chiropractic care plays an important role in pain and disability improvement and patients experience better outcomes in pain, functional disability, and patient satisfaction for both acute and chronic conditions.5 It is important to note that chiropractic adjustments alone are not a strong preventive measure against MSDs for a dental hygienist, just as a prophylaxis is not a complete treatment when no other daily preventive measures are in place, like brushing and flossing. Dental hygienists and other dental professionals must implement good ergonomic practices, adequate nutrition, sufficient sleep and exercise on a daily basis to make the most substantial and long-lasting impact on the development and progression of MSDs.1
Often times our patients wait too long until a tooth hurts or something bothers them, but as we know by that time the amount of damage and decay that has occurred usually has progressed to a point that preventive measures will not restore the health and function of the tooth. The same principles apply to chiropractic care. If you wait until a muscle group, joint, or nerve causes pain and limits your ability to function, your options with preventive measures are limited based on the extent of the damage at that time.2 By implementing consistent preventive adjustments, you can work collaboratively with your chiropractor to ensure that you keep your body functioning for a long and successful career in dental hygiene.
References 
Hayes MJ, Smith DR, Cockrell D. An international review of musculoskeletal disorders in the dental hygiene profession. Int Dent J. 2011.
Henderson C. The Basis for Spinal Manipulation: Chiropractic Perspective of Indications and Theory. Journal of Electromyography and Kinesiology. 2012;22(5):632–642. 
Schaible HG, Rainer SH. Function of the Sympathetic Supply in Acute and Chronic Experimental Joint Inflammation. Autonomic Neuroscience. 2014;182:55–64.
American Chiropractic Association website.  http://www.acatoday.com.
Peterson, Caroline D, et al. A Pilot Randomized Controlled Trial Comparing the Efficacy of Exercise, Spinal Manipulation, and Neuro Emotional Technique for the Treatment of Pregnancy-Related Low Back Pain. Chiropractic & Manual Therapies. 2012;20(1).
Alyssa Delgado, RDH, MSDH. is a dental hygienist and teaches as an assistant professor at the Minnesota State University, Mankato, dental hygiene program. Her passion is to influence and inspire dental professionals around her with the latest evidence-based research and new technologies to enhance the practice of dental hygiene and help all hygienists advocate for themselves and their patients. For more information or to ask questions, email alyssa.delgado@mnsu.edu.