Hager exclusive distributor for Sporicidin Dental Infection Control
Hager distributing eight infection control products from Sporicidin

Jan 4th, 2013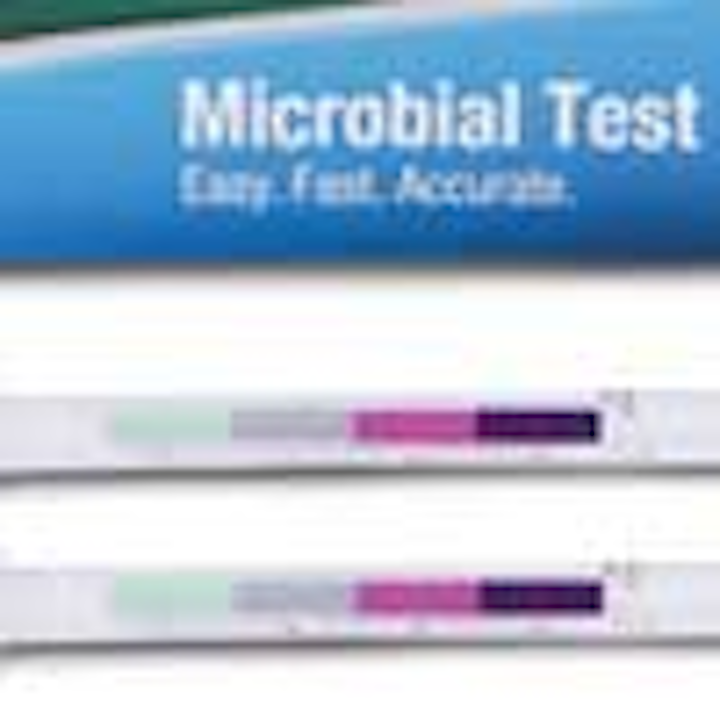 Hager Worldwide, Inc. is now the exclusive distributer of eight items in the Sporicidin Infection Control line. These are Alcohol-Free Disinfectant Spray Solution, Alcohol-Free Disinfectant Wipes, Sterilizing and Disinfecting Solution, Enzymatic Cleaner, Alcohol-Free Antimicrobial Lotion Soap, Alcohol-Free Foam Hand Sanitizer, Microbial Testing Strips, and Sterilant Tray.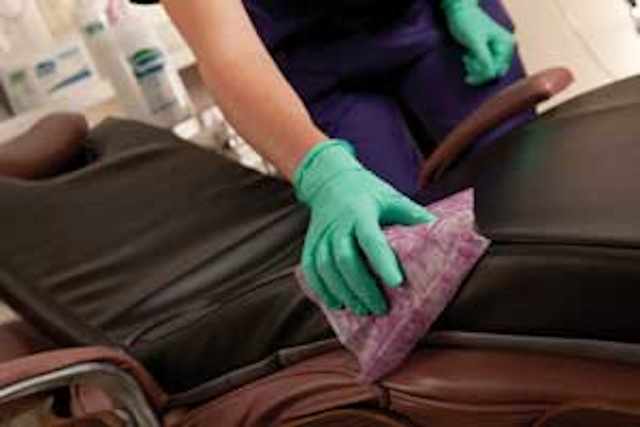 The alcohol-free Sporicidin Disinfectant Spray Solution is excellent for cleaning, disinfecting, and deodorizing reception areas, counter tops, sinks, sealed models, dental appliances, devices, computers, walls, and furniture. The alcohol free, pre-saturated Disinfectant Wipes are excellent for cleaning, disinfecting, and deodorizing patient chairs, dental stools, X-ray equipment, dental units, countertops, and light handles. Both of these products have the lowest EPA toxicity rating and are effective against common disease and odor causing organisms including MSRA, HIV-1, Influenza A2, Avian Flu, VRE, TB, Herpes, and others.

The patented Sporicidin Sterilizing and Disinfecting Solution phenate-buffered Glutaraldehyde formula produces a synergistic effect that allows dilution without compromising efficacy. The solution sterilizes in 12 hours at full strength and provides full efficacy without elevated temperatures, even in hard water. It is intended to sterilize and provide high level disinfection for reusable dental/medical instruments and equipment.

The Sporicidin Enzymatic Cleaner is a concentrated blend of enzymes that work within minutes to biochemically clean dental and medical surfaces that are soiled and stained with organic and inorganic debris. Biodegradable, non-flammable, and low toxicity, it is ideal for use in ultrasonic cleaners, automated washer systems, and as an evacuation system cleaner.

The Sporicidin Antimicrobial Lotion Soap is an alcohol and lanolin free lotion soap that meets the FDA standards for hospital grade surgical scrub and personal hand wash. The soap kills 99.9% of bacteria, germs, and odor causing organisms and can be used for frequent hand washing as it will not cause dryness, redness, or tenderness.
The Sporicidin Foam Hand Sanitizer is an alcohol-free foam hand sanitizer that kills up to 99.999% of most common germs after a 15-second wet time, including MRSA, Listeria monocytogenes, and more. It is also enhanced with natural emollients to soften hands. The foam is dispensed through a touch-less dispenser that can be mounted on a wall or floor stand.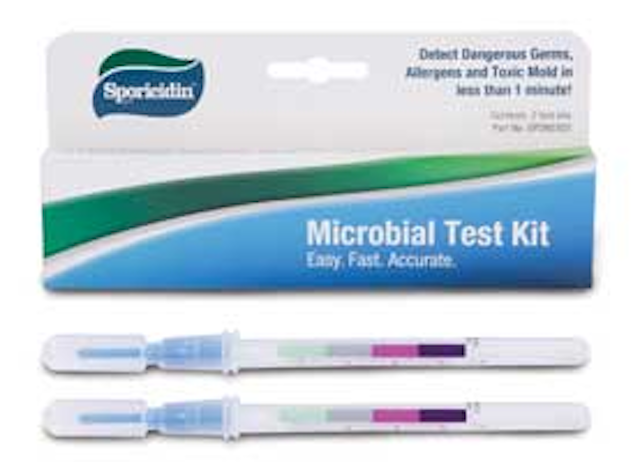 Sporicidin Microbial Testing Strips are fast, easy, and accurate tools for detecting potential micro-organisms on many common interior surfaces. The testing strips are an ideal screening tool for quickly testing the potential presence of microbial growth such as bacteria, mold, fungi, blood, and body fluids, as well as many typical allergens. They are also great for post verification of cleaning process.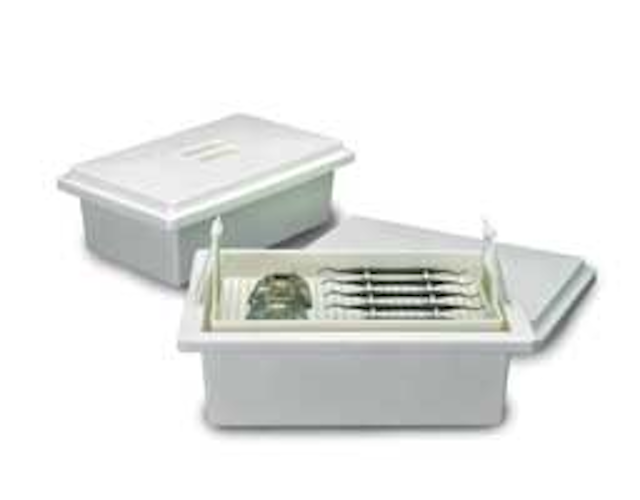 Finally, Hager introduces Sterilant Tray, an durable, high-volume germicide tray designed for maxiumum use of chemicals to clean, disinfect, and sterilize instruments. It is designed for easy cleaning and is large enough to accommodate dental instruments, impression trays, cassettes, bur blocks, and bur guards. The Sterilant Tray holds 3.17 quarts of liquid and is safe to use with enzymes, detergents, disinfectants (phenols), and cold sterilants for glutaraldhyde and chlorines.
For more information on any of the Sporiciden products, contact Hager Worldwide at 800-328-2335 or info@hagerworldwide.com.
For related articles, visit More on surface disinfectants and OSAP infection control education programs scheduled.