State-of-the-art dental practice, state-of-the-art infection control?
Dental patients are much more aware of office's infection control efforts

Jan 22nd, 2014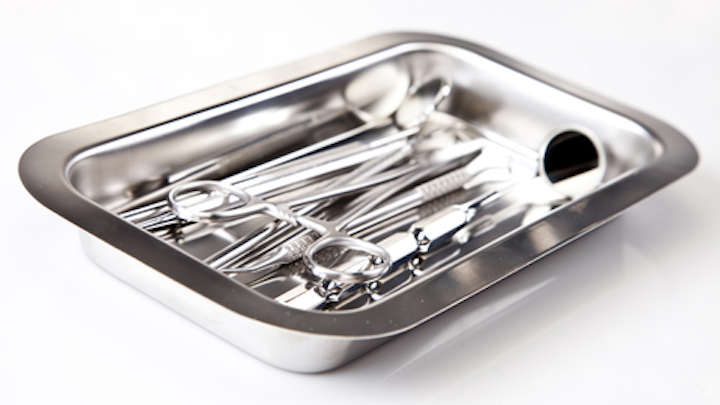 Welcome to the 21st Century! In the modern tech-savvy, state-of-the-art world that we live in, we want everything to be completed quicker and run faster. This is great if you're waiting for a burger or downloading tunes on your iPod. However, there are still some things that require attention to detail. When we consider the "latest and greatest" technology for the practice, we tend to look at things such new opportunities in CAD/CAM imaging, or the best options in digital radiography. How often do you consider updating the technology in the sterilization area?

RELATED:How to deal with infectious diseases in the dental office: Stay alive by getting a flu vaccination!
Sterilization and infection control are vital and comprehensive parts of every dental practice. OSHA and state dental boards set forth regulations, requirements, and recommendations for the safety of both staff and patients. With all of the breaches in sterilization and infection control procedures that have been in the news recently, this should be a wakeup call to all of us in the dental industry to do a better job.
In the past, patients judged your sterilization techniques by the cleanliness of the restrooms. Not anymore! They are a lot more in tune with what is being done, or not, with regards to sterilization of items that will be used on them and their families. Patients entrust their health to their dental professionals every day. What can we do to ensure the safety of our patients as well as ourselves?
Self audits
Sterilization area — Does the state-of-the-art technology in the rest of the practice match that of the sterilization area? When was the last time you walked through your sterilization area and really looked at how the workflow is laid out? Can you tell right away where the dirty and cleans sides are? Are there areas that can be identified as potential sources of cross-contamination?
The CDC recommends dividing the area for instrument processing into four areas — receiving, cleaning and decontamination, preparation and packaging, and sterilization and storage. Identifying these areas so that things flow from beginning to end in the proper sequence will reduce the incidence of cross-contamination. Look at the equipment. Is it functioning correctly? Proper maintenance can extend the life of equipment, but remember that it is not designed to last forever. The average life expectancy for a steam autoclave is seven to 10 years. For an ultrasonic cleaner, life expectancy is about six years, depending on the manufacturer and model.
Review of procedures — An important aspect of a self-audit is a review of the procedures and protocols for sterilization and infection control. Although each state dental board mandates regulations that must be adhered to, the 2003 CDC Guidelines for Infection Control in Dental Health-Care Settings should be used in every dental practice. How often is the ultrasonic cleaner drained and cleaned? Is a biological indicator spore test being run weekly in each steam sterilizer in the office? Are there written protocols for sterilization and infection control? Are there written cleaning schedules for clinical contact surfaces and housekeeping surfaces? Are they being adhered to?
Operatories — What do the counters look like? Are they cluttered? Are instruments stored unwrapped in drawers or on the counters? Cassette systems, along with procedure tubs such as Hu-Friedy's IMS System, are modern, effective, and safe ways to transport contaminated instruments from operatory to sterilization according the OSHA Bloodborne Pathogens Standard. These systems also clean, sterilize, and store instruments to protect patients, staff, and instruments. Procedure tubs are an efficient way to organize materials and consumable products.
--------------------------------------------------------------
CONSIDER READING:
A review of some serious health issues
Infection control and volunteer dental settings
-------------------------------------------------------------
Engineering controls — These are devices that isolate or remove the bloodborne pathogen hazards from the workplace. If used properly, they can actually eliminate the potential for a sharps-related injury. The OSHA Needlestick Safety and Prevention Act of 2000 requires employers to identify, evaluate, and implement safer medical devices. These devices include those that are needleless or have built-in protection to guard workers against contact with the contaminated sharp. Devices such as self-sheathing needles, needle recapping devices, and blade removers are all examples of engineering controls that not only reduce the potential risk of exposure, but also are safer and more state-of–the–art than the old pair of hemostats that may be used to remove the scalpel blade.
There are many options when it comes to adding technology and state-of-the-art equipment and systems for sterilization and infection control. A self-audit should include a conversation between dentist and staff. Look at ways to improve the technology as it applies to both your sterilization area and operatories, but don't overlook your lab and any other places where you can improve. Enlist the assistance of your dental dealer and manufacturer reps, who often have tools to help you accomplish this important and critical update. Following recommended guidelines for sterilization and infection control will not only keep staff and patients protected, but will help the dental practice run more efficiently. Maintaining infection control practices in your office can save time and money in today's fast-paced world. Become more tech-savvy in protecting yourself, staff, and especially your patients.
Resources:
‎https://www.osha.gov/needlesticks/needlefaq.html
http://www.cdc.gov/oralhealth/infectioncontrol/faq/sterilization_cleaning.htm
https://www.hu-friedy.com/products/index.php/mastercontrol/index/file/id/62