3 key action items to increase patient compliance
These three beautifully simple strategies can be implemented with your very next patient.
Jun 5th, 2019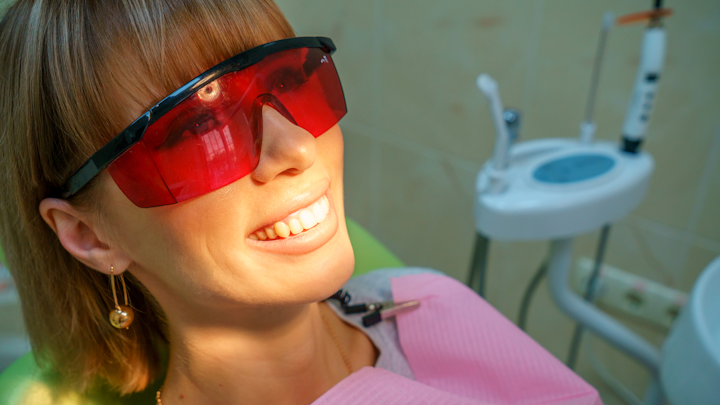 © Ekaterina Pereslavtseva - Dreamstime.com
Have you ever wondered why certain patients are resistant to your recommendations? Perhaps it's not what you are saying but rather how you are saying it...
I first noticed this resistance observing dental teams as a temporary hygienist. I used this opportunity to listen and recognize what was working and what wasn't.
It all starts with patients' first impressions. To start on the right track, let your patients know who you are and why they should trust you. For example, when temping, I was not a familiar face, so my patients' first question would be, "Where is my hygienist?" I would then respond, "Oh, don't worry, he/she took some well-deserved time off, but I am looking forward to taking great care of you today!
It is important to assure patients that you are taking responsibility for their care right off the bat! A common mistake is the tendency to dehumanize patients, preventing them from feeling cared for from the beginning.
When seating patients, refrain from putting a patient bib on right away. Instead, invite them to make themselves comfortable and then begin a conversation about their concerns. This helps most patients to feel more comfortable, trustful and subsequently more receptive to recommendations.
Next, try clarifying your role. For example, I inform them, "I am a prevention specialist, which means I look at your risks for oral disease, such as cavities or gum disease, and review strategies to help you keep your teeth for a lifetime." I continue to say, "While I am treating you today, do I have your permission to share my concerns and findings with you?" This is a surefire way to help patients know that I am their advocate, reassuring them that I am not there to "sell" them anything. Although that is not entirely true—as dental hygienists we are constantly "selling" patients on the concept of oral health and wellness
Let's review three common patient conditions; periodontal disease, caries, and occlusal disease, and how we can achieve improved compliance implementing the following three key action items:
Demonstrate genuine concern
Be intentional with your word choice
Use patient-friendly terms  
Scenario #1: A patient presents with periodontal disease
I encourage you to recognize and avoid "minimizing" words, such as just and little. These words downplay the severity of patients' conditions. The most common phrase I hear is, "I noticed you just have a little bit of bleeding." This is an example of the least effective way to communicate. Rather, explain that they have an infection allowing bacteria to enter their bloodstream, travel to distant arteries and ultimately increase their risk for heart attack and stroke. This not only creates a clear sense of urgency, but also demonstrates your genuine concern leading to a trusting relationship.
Scenario #2: A patient presents with caries either radiographically or clinically 
Patients need to understand your concern of caries being a progressive bacterial infection. To them, it's just a cavity. If patients reject recommended treatment, be prepared to present compelling consequences such as toothache, root canal, tooth loss, and costly dentistry, such as implants. Digital technology (e.g., Dexis CariVu, DiagnoDent) enables dental clinicians to clearly demonstrate when caries are present. This allows patients the experience of "codiagnosing" the problem, resulting in a call to action for treatment.
Scenario #3: A patient presents with the effects of malocclusion: attrition, abfraction, wear facets, fractured teeth, crowded teeth, and worn/chipped enamel
Using action words such as chipping, wearing, and shifting, compared to the past tense words chipped, worn, shifted, creates an immediate sense of urgency and call to action. Utilize digital technology (e.g., a full-mouth scan and/or digital photos), which allows patients to see firsthand the consequences and progression of malocclusion. Occlusal disease needs to be taken as seriously as caries and periodontal disease. Remind patients that orthodontic solutions are more than just a "pretty smile."
Click here to learn more about occlusial disease from Ben Miraglia, DDS, and Lauren Gueits, BS, RDH.
In conclusion, effective patient communication is integral to patient compliance.  Allowing patients to feel cared for and listened to will empower them to feel comfortable and confident in making educated decisions on their oral health.
My challenge for you? Don't take my word for it, find out for yourself how these three key action items will help transform your conversations, leading to patients saying "yes" to your recommendations:
Demonstrating genuine concern
Being intentional with your word choice
Using patient-friendly terms
Why not implement this on your very next patient, allowing patient and practitioner to enhance their experience together and combat oral disease along the way!
---
Rachel Smith, RDH, has been in the dental field for over 25 years. Working as a chairside assistant, clinical hygienist, and new patient coordinator gives her a unique outlook on the whole practice, and most of her career has been in occlusion-based practices, creating a perspective still widely overlooked in general dentistry. She is an educator for Align Technologies and has also spoken at the Yankee Dental Congress, American Academy of Cosmetic Dentistry national meeting, and RDH Under One Roof.