Director's Message: What do passengers and patients have in common?
Kristine Hodsdon says the human condition is universal whether on an airplane or in a dental office.
Jan 7th, 2015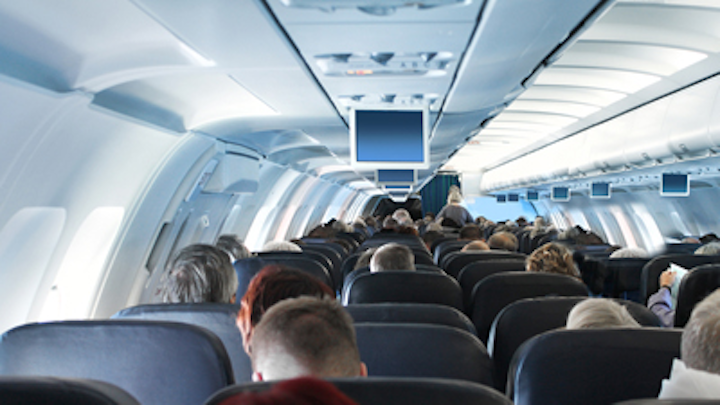 The human condition is universal whether on an airplane or in a dental office. The counter at an airline check-in desk is riddled with computers similar to a dental reception area. When passenger walks up, we give our name (sometimes), and quite often we are numbers on a screen — frequent flyer numbers, seat numbers, credit card numbers, etc. Sometimes we receive little or no connection with the hard working attendants; ditto for the person behind the front desk in a dental office.
--------------------------------------------------
Other articles by Hodsdon
--------------------------------------------------
When you enter a plane, you begin to exchange pleasantries with your seatmates. We make eye contact with the flight attendants, or say, "Yes, I will certainly help out with the exit door." For a glimmer of time, some of the souls on a plane connect, knowing that, on any given day or on any given flight, no one ever knows what will happen.
During morning huddles or when you are auditing a patient's chart, we are also drawn to numbers:
Periodontal pockets
How many months are they overdue?
Insurance benefits
Balances, etc.
Similar to boarding an airplane, when patients enter your office and take their seats, that's when we have the opportunity to move beyond the numbers and use our empathy attributes to connect and steward our patients through their care. And when we do it right, we can transform the numbers and honor the human condition.
Kristine A. Hodsdon RDH, MSEC
Director, RDH eVillage
Kristine A. Hodsdon, RDH, MSEC, is an executive coach, writer, and award-winning speaker. She has trained thousands of professionals and supports her clients to grow their practices while living their purpose. She can be reached at kristinehrdh@pennwell.com.