AAWD's 85th Annual Meeting and Conference
Now is the time to make your reservations for AAWD's 85th Annual Meeting and Conference, "Wealth & Wellness," July 14-16.
May 1st, 2006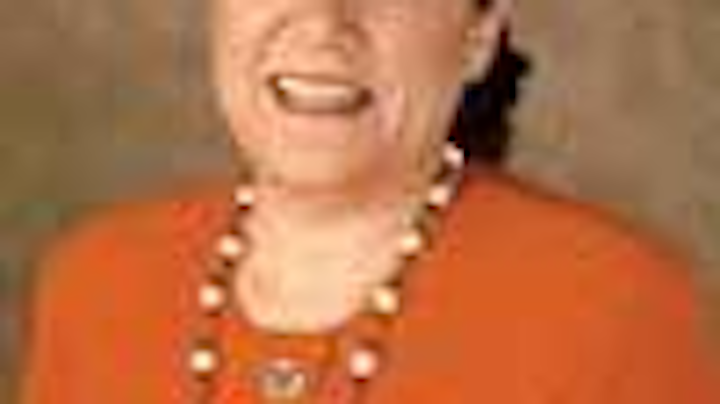 Now is the time to make your reservations for AAWD's 85th Annual Meeting and Conference, "Wealth & Wellness," July 14-16.
The meeting will be at the historic Allterton Crowne Plaza, located on Chicago's famous One Magnificent Mile and within walking distance from great Chicago shopping, dining, museums, and beautiful scenic views. July in Chicago is hot, and we're not talking about the weather.
The meeting begins with Gail Evans, best-selling author of "Play Like a Man, Win Like a Woman," an informative business guide to the secrets men know about success that women need to learn. The book was listed for several months on The New York Times, Business Week, and The Wall Street Journal's bestseller lists. "Play Like a Man, Win Like a Woman" has been translated into 18 languages and has been a bestseller around the world. Evans has appeared on NBC's "Today" show, "Larry King Live," and in USA Today and The New York Times. Her latest book, "She Wins, You Win," was published in May 2003. Evans developed some of CNN's most popular programs. She retired from CNN in the summer of 2001. Her weekly radio segment "It's not Just a Man's World" is syndicated to 1,900 CNN radio affiliates throughout the United States.
null
null
On Friday, The Pankey Institute will offer an all-day course, "Creating the Practice of Your Dreams," led by Drs. Lee Ann Brady, Gary M. DeWood, and Steve Ratcliff. Imagine your time in the office being everything you wish: challenging, fulfilling, productive, and energizing. Imagine having all that and the freedom to be the woman, mother, and person you dream of outside the office.
We all make choices about what our practices look like. Choices filter through every aspect of our daily work and show up in the systems we incorporate, the teams we build, and the patients we serve. Have you noticed that some of your colleagues seem lucky? They have happy, cohesive teams; they are financially successful; their patients rave about them; and they have life in balance. Lucky? Their success is likely the result of intentional action on their part. Let us show you how The Pankey Philosophy can create the practice of your dreams:
● Using your values to define your ideal practice
● Creating a vision of your preferred future
● Adding balance to your life
● Building a cohesive, growth-oriented team
● Developing a smooth-running and predictable practice
● Understanding how your financial picture affects your ability to be the practitioner you wish to be
Once you have attended this seminar, we're sure you'll agree it alone is worth the price of admission.
On Friday night, blow off steam at our popular Wine & Cheese Reception. Mingle with women dentists and sponsors while you take in some of Chicago's most spectacular views.
On Saturday, begin your day right as Dr. Judith Porter presents "Recharge and Refresh: Healing the Healer," a program designed to make dentists more aware of the stresses and static positions of practicing dentists, as well as simple exercises, stretches, and positive imagery to enhance practice and heal the body.
Dr. Porter has been a practicing dentist for nearly 30 years. Earning a master's degree and doctorate of education in higher education facilitated her transition to dental education. She has been on the faculty of the Dental School, University of Maryland, since 2002 and will serve on the ADA National Board test-writing committee in Dental Anatomy and Occlusion in 2006.
Wear comfortable clothes as this is an interactive seminar designed to get your body moving.
Join us for lunch Saturday as we present the 2006 AAWD Annual Meeting. This meeting will give you an overview of where we've been and where we're going. Meet the recipients of the 2006 Lucy Hobbs Taylor Award and the Second Annual Procter & Gamble Scholarship Award and elect the 2007 AAWD Board of Directors.
After lunch, AAWD will hold a special panel for dental students and new dentists, the popular "Ask a Woman Dentist Panel."
And, there's much more. We will have exhibits, networking, and, most important, the kind of camaraderie you can't get anywhere else. Sign up today. Call the AAWD at (800) 920-2293.