[Gaining your respect]
At the beginning of every new year, a friend and I exchange decorative writing pens.
Jan 1st, 2006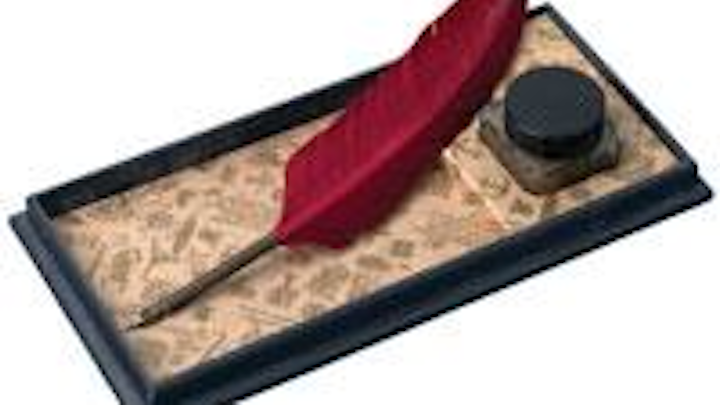 At the beginning of every new year, a friend and I exchange decorative writing pens. It is our belief that these pens improve our deficient scribbles into beautiful, legible strokes, whether in the form of a note, card, or list. And quite honestly, in an age of Blackberrys and Palms, we choose to give these pens because we respect handwritten communication. I don't know about you, but I am a huge list maker, and every time I jot down a new office responsibility, errand, or household need, I suddenly become confident my "gifted," magical pen will help me master the task.
This year's first issue of Woman Dentist Journal is loaded with ways to help you actualize both your professional and personal lives. Dr. Lynn Jones gracefully shares her educational journey, its hurdles, and its rewards. For those of you who know Lynn, what a treat, and for those who get to know her through this article, she is one of the most dynamic dentists in our country - in her methodology to both dentistry and life. Her suggestions on life approaches are offered for you to incorporate into your "new year."
Ramping up even more, learn about lasers from two more great clinicians, Drs. Janet Hatcher Rice and Jean Furuyama. These women share an ordinary day with you and explain how they use their "magic wands." Next, find out about ongoing research on saliva from Dr. Donna Mager, who explains the markers and measures of the body's waterfall. We also give you some fantastic hygiene tips to boost production and gain empowerment for the year.
Woman Dentist Journal's goal has always been to connect and educate women. With that in mind, I am excited to announce the first-ever educational cruise geared to women dentists. It leaves July 29, 2006, for Alaska on Holland America Cruise Line, and Dr. Lynn Jones and I will conduct CE classes on veneers, rotary endo, and practice management. I encourage all of you to consider this unique learning opportunity. What better way to get CE than in a family-friendly environment, beautiful surroundings, and supportive atmosphere!
And finally, my hope for the upcoming year is that each of you enjoy a successful practice/professional life, but more importantly, a happy and healthy family/personal life. Keep in mind that this journey is only as good as those who surround and support you. If you are not there yet, make the appropriate changes and keep working at it.
Grab a pen! Here's to a clean slate for the New Year. Start writing your own journal ...
Lori Trost, DMD
Dr. Trost is the managing editor of Woman Dentist Journal.
We welcome letters to the editor. Please email your letters to Associate Editor Kristen Wright at kristenw@pennwell.com. Include your name and the city and state where you practice.