Dental hygiene, I Geek a Smile
So, when the opportunity arrived to announce a piece of my zealous geeky nature, there was no hesitation for me to "Geek a Smile."
Mar 5th, 2013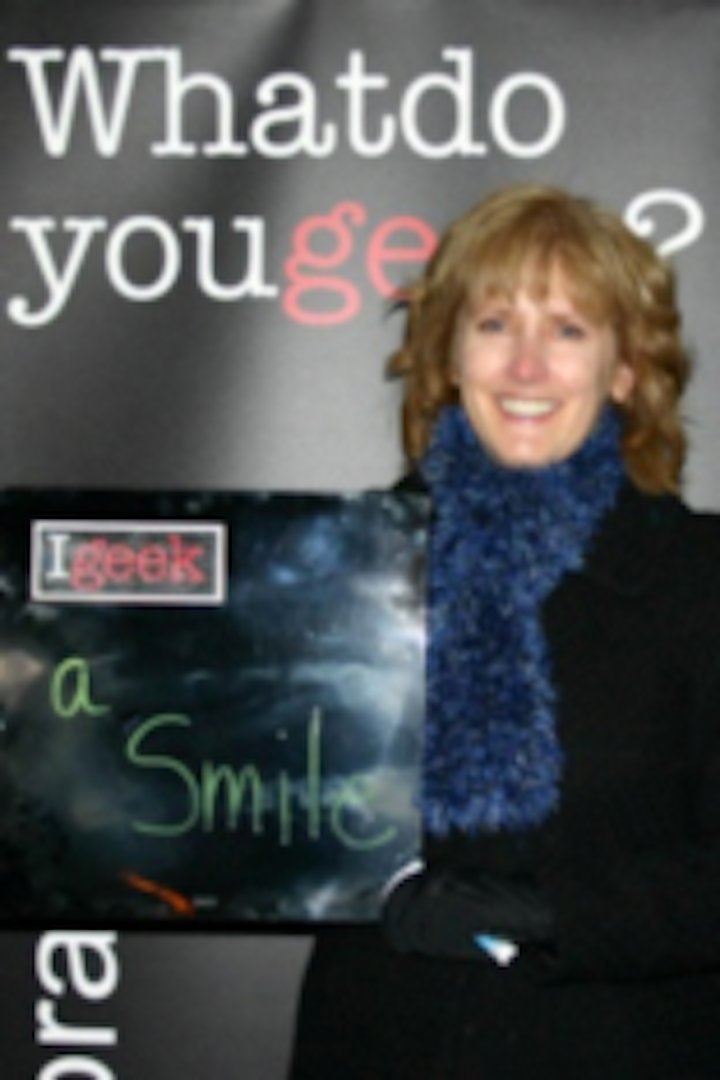 "What do you Geek?" Think about it. What in your life makes you tick? What are you most passionate about? What do you celebrate and embrace? What areas of interest do you have an automatic drive to acquire knowledge in?
Quite a conversation starter, isn't it? Well, maybe not, but "What do you Geek?" is a very exciting national campaign aimed at promoting our country's public libraries.1 When my local library collaborated with this effort, it became a huge success. To date, hundreds of community members, myself included, have posed in front of a black chalkboard, broadcasting what we "Geek."
Consider reading:Saving the galaxy
Consider reading:Staying in the moment
Consider reading:Sharing a smile


So, when the opportunity arrived to announce a piece of my zealous geeky nature, there was no hesitation for me to "Geek a Smile." It was magnetic, it was absolute, and it truthfully announced to everyone my passion for a smile. Interesting, but probably not surprising, there appears to be at least two sides to everyone's geeky personality though. A professional and personal. Makes sense to me. In fact, I believe we all exist with a foot in both worlds. So what about you? If I asked you, what would you "Geek?"
Let's look at your professional life first. Would do you geek professionally? Is it dental health, continuing education, smiles, local anesthetic, dental sealants, comfortable scrubs, ultrasonics, patient education, digital X-rays, or communication skills? Seriously, what most excites you about your dental hygiene career? For me, I most definitely geek "connections" in my professional life. Not surprising to anyone who knows me: I look for connections everywhere. Connections with my patients and my co-workers. When a connection is established, I feel more empowered to do my "geeky" best. When I've connected to my patient's needs, my internal filing systems takes off and begins to formulate a suggested treatment plan, home care regimen, continuing care needs, or even a restorative sequence that may need to follow. But that's how my brain ticks. I dare you to uncover what you geek most in your career. What gets you excited to come to work? What gives you the drive to perform your best while working into your lunch hour? Think about it, then geek about it. Write it down. Post it somewhere so you can be reminded where your career passions lie.
Still feeling brave? Let's take a walk into your personal world. What about your private life would you geek? Would it be family, music, yoga, running marathons, meditation, scrapbooking, reading to your grandchildren, volunteering, playing racquetball, knitting, painting with watercolors, boating, gardening, writing, snowboarding, walking outside? Does this list seem endless to you? Who knows, maybe we all desire to exist in our personal world a little more that our professional. Or, maybe it's actually quite balanced. Could it be that our personal geeky stuff crosses over into our professional world every so often? That's when our most vulnerable self opens up and our true "Geek" emerges. It's risky, but it may be worth it. Only you can decide.
So truth is that I really do "Geek a smile." I geek smiles at work. I geek smiles everywhere. A quote by Max Beerbohm states, "I need no dictionary of quotations to remind me that the eyes are the window of the soul."2 Well, it's my belief that every dental professional can actually see into one's soul through a smile. So whether you share it, help create itm or nurture it, I dare you to get geeky about smiles!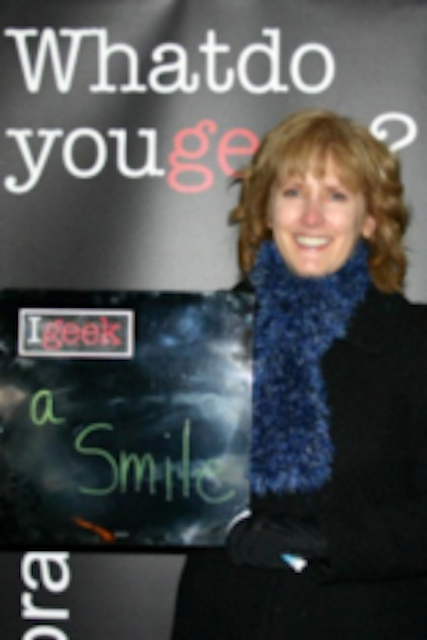 Judith M. Stein, RDH, is a 1981 graduate of Kellogg Community College, Battle Creek, Michigan. Judy has enjoyed a variety of professional opportunities in her hygiene career, is committed to lifelong learning and is now employed in private practice. The author is an active volunteer in several professional, community and faith organizations. She can be reached at mjstein4202@sbcglobal.net or followed on her blog at http://www.sustainablebysmiles.blogspot.com/
References
1] http://www.geekthelibrary.org
2] http://thinkexist.com/quotation/i_need_no_dictionary_of_quotations_to_remind_me/196883.html