America's ToothFairy receives DentaQuest grant
Grant will expand nationwide youth oral health mentoring program.

Jul 2nd, 2013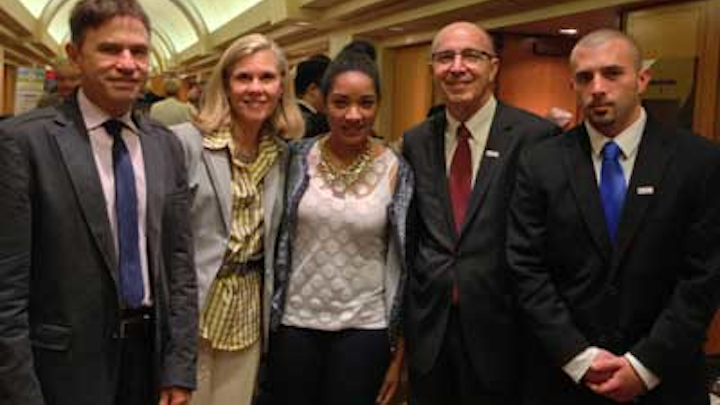 CHARLOTTE, North Carolina--The DentaQuest Foundation has awarded a grant in the amount of $369,500 to National Children's Oral Health Foundation: America's ToothFairy.

America's ToothFairy responds to the No.1 chronic childhood illness, pediatric dental disease, by supporting a national network of community-based, nonprofit clinics and outreach programs providing oral health education and services for children of vulnerable populations. The funding provided by the DentaQuest Foundation will support the America's ToothFairy Youth Mentoring Initiative and the expansion of Students United for America's ToothFairy chapters across the nation.
Using established youth organizations and networks, this initiative will build on NCOHF partnerships with Boys & Girls Clubs of America and National Association of School Nurses. The America's ToothFairy Youth Mentoring Initiative elevates the importance of oral health, highlights the link between oral and systemic health and encourages positive behavioral change among teens and children.

The nationwide mentoring program provides community youth organizations, clubs and individual students with bilingual, engaging oral health lessons that can be easily integrated into current leadership activities.
"We value National Children's Oral Health Foundation: America's ToothFairy as a key partner in the advancement of our mission to support and promote optimal oral health for all," said Ralph Fuccillo, MA, chief mission officer, DentaQuest, and president, DentaQuest Foundation.

"The DentaQuest Foundation is proud to support the America's ToothFairy Youth Mentoring Initiative engaging teens and children, the youngest stakeholders in oral health promotion."
Added Fern Ingber, NCOHF president and CEO: "We are very grateful to the DentaQuest Foundation for their generous funding of the America's ToothFairy Youth Mentoring Initiative as we work to engage all community stakeholders in promotion of positive oral health behaviors. Their support will enable America's ToothFairy to empower youth leaders in communities throughout the U.S. with the educational tools and knowledge to inspire their peers and younger children."
Funding support from caring individuals, generous corporations and foundations including the DentaQuest Foundation have enabled America's ToothFairy to support the delivery of oral health education and care beginning at the prenatal level.
For more information, visit www.dentaquestfoundation.org or www.AmericasToothFairy.org.

To comment on this topic, go to http://community.pennwelldentalgroup.com.