Ivoclar Vivadent launches new Smile to the Max app
Mar 24th, 2014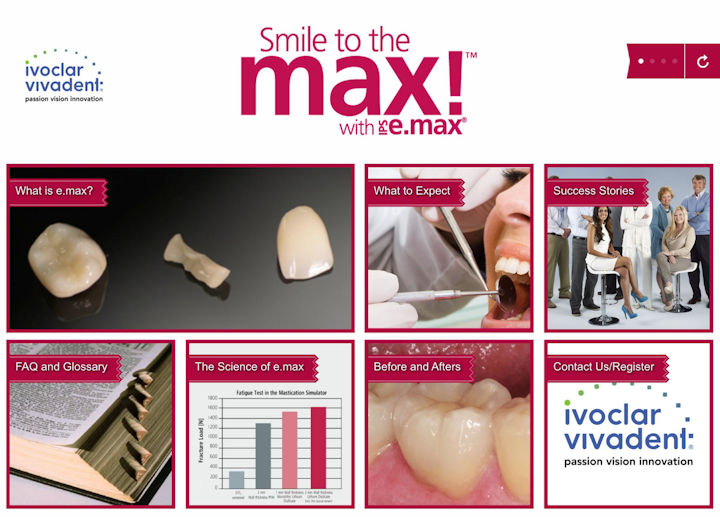 March 24, 2014—Amherst, NY—Ivoclar Vivadent announces the release of its new Smile to the Max application for smartphones and tablets that provides patients with a wealth of information about the benefits of transforming their smiles with IPS e.max, the leading all-ceramic, metal-free material for today's dental treatments. An extension of its highly successful patient education campaign, the app is now available for download at iTunes and Google Play. App highlights include information about IPS e.max, a before and after gallery, patient videos and testimonials, and details about what to expect throughout the treatment and smile makeover processes.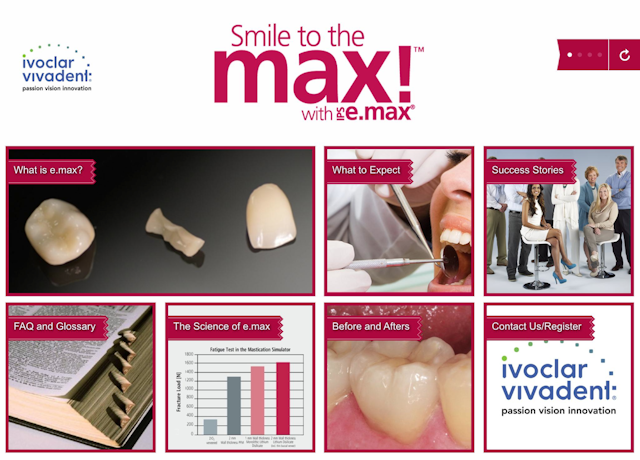 "With its launch, the new Smile to the Max app will become a terrific resource for dental practices to educate patients and promote quality esthetic dentistry," says Dr. Michael Gaglio, Vice President of Ivoclar Vivadent. "Patients can utilize the app while waiting in the dental office and learn more about what IPS e.max and today's metal-free dentistry can do for their smiles, and then discuss treatment options with their clinician during their appointment."
Ivoclar Vivadent's Smile to the Max campaign also provides consumer-friendly information for dental practices to share with patients. The campaign aims to not only increase a patient's dental knowledge, but increase case acceptance for dental practices.
The Smile to the Max campaign has already reached nearly 50 million consumers thus far and continues to educate patients about IPS e.max, its benefits, and its role in designing their ideal smiles. For more information, including promotional materials, please visit the information resource center at www.smiletothemax.com.