Advice to begin your career as a dentist
Dental school debt doesn't have you drag you down  
Jan 28th, 2014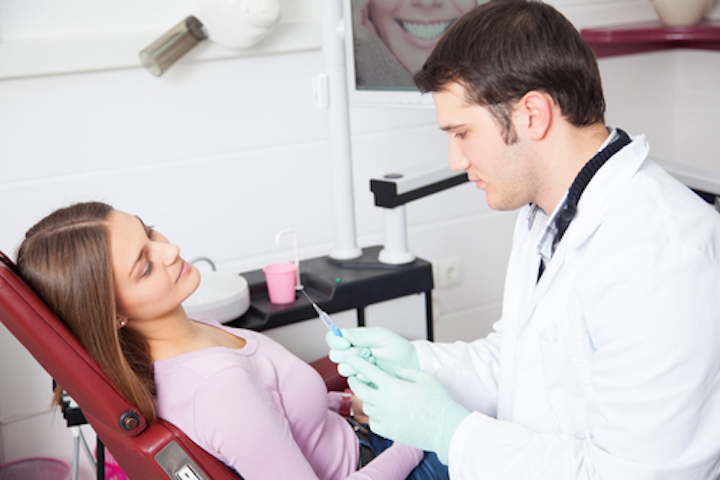 Graduating dental school is a wonderful and exciting achievement. However, many students leave graduation feeling stressed and anxious. No wonder, as the average dental student accrues $200,000 to $400,000 in debt as a result of their schooling.

The debt does not end there. Many dental graduates choose to start their own practices, as they believe this is the surest way to secure their financial future. Not only will they make money for themselves, but they are attracted to the idea of being their own boss and having the final say in their practice.

RELATED ARTICLE: 10 considerations when looking for an associateship opportunity in a dental practice

However, the reality is that starting a practice can be a risky and costly endeavor. The average practice costs around $500,000 to establish, and that comes on top of the thousands of dollars a new dentist still owes in school debt. Not to mention, running a practice can be incredibly stressful and overwhelming, particularly if you have never run a business before. There is so much more to running a successful dental practice than simply being a caring and talented dentist. You have to manage a payroll, staff, and keep the business afloat, all while still continuing your education and honing your skills.

No wonder so many students worry about their future. Luckily, there is an excellent option available — group practices. With group practices, dentists get the best of both worlds. They don't have to foot the bill for opening a practice, and they also have access to an amazing network of talented and driven professionals. Not only can these dentists help mentor and lead new graduates as they make their first forays into the professional world, but they can also work closely with one another to bring the highest level of care to their patients.

As for patients, instead of having to go to multiple practices in order to get their needs met, they can rely on a group practice that offers a variety of different dentists and specialties and the latest in dental technology. Also, some group practices annually negotiate fees with insurance companies to maximize reimbursement, develop relationships with dental labs to ensure the best quality for a fair fee, and provide world-class continued education.
Dr. Erica Kight of Manus Health Systems says, "As a new dentist, joining a group practice was one of my best decisions. It has allowed me to focus on my dentistry without having to worry about all of the stressors that go along with owning a practice. When I come into the office, I can concentrate on doing great dentistry, and at the end of the day I can go home and not have my mind on billing, personnel issues, or marketing."

Continuing education is one of the greatest incentives when it comes to joining a group practice. Dr. Kight adds, "I get to work with other fantastic dentists, which means that I have access to many colleagues who are more than willing and enjoy discussing cases, both general dentists and specialists.

"Best of all, an extensive amount of continuing education is offered, with all costs covered," she continued. "Our office specifically has several live-patient courses throughout the year that offer both lectures and hands-on instruction from highly skilled clinicians."

Such benefits are hard to overlook regardless of where you are in your dental career, but it is of particular importance for new graduates. Having access to the top people in your field, as well as cost-covered continuing education, could mean the difference between being a good dentist and being a great dentist. Who doesn't want to be a great dentist?
--------------------------------------------------------------
RELATED ARTICLES:
New dentist has poor presentation skills, confuses patients
Working longer, retiring later
---------------------------------------------------------------
Robin Gay, DMD, is Clinical Director of Manus Health Systems.