Kids enjoy space themed brushes with grip
Tess releases new 2500 Children's Texture Grip brushes

Oct 15th, 2012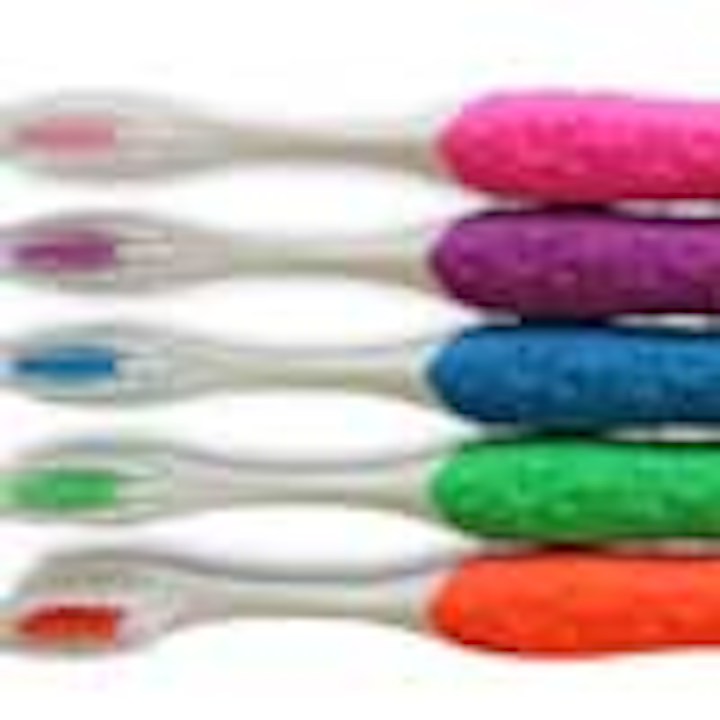 Kids will be starry eyed for Tess's new and colorful moon and stars thumb grip toothbrush, designed for ages 6 to 10. The new 2500 children's texture grip by Tess features fun moons and stars on the thumb grip. The textured grip, along with finger grips on the back side, combine for excellent grip and contro for a child.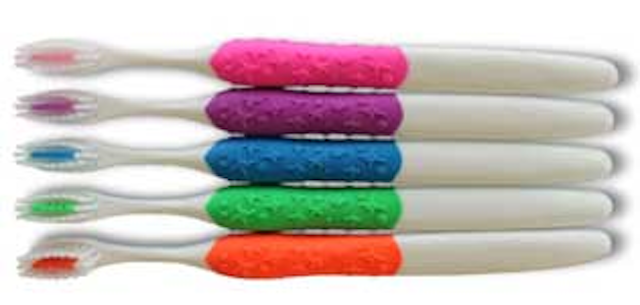 The soft, color-coordinated .007" bristles surrounded by extra-soft .006" white bristles provide a gentle and comfortable cleaning.
Practices are invited to take advantage of free personalization on these toothbrushes when at least a case is ordered. Personalized toothbrushes promote your practice by keeping your name in front of patients after they leave your office..
Call 800-762-1765 or visit tessoralhealth.com to order.