Thursday Troubleshooter: Dental hygienist tired of rude patients who don't give her a chance
When this dental hygienist greets patients, some are upset when their "regular" hygienist is not working, and demand to be rescheduled. This hurts the RDH's feelings. What can she do?

Oct 4th, 2018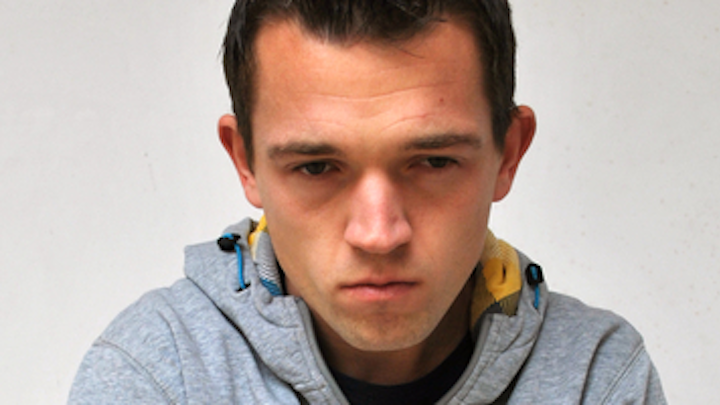 Do you have a problem or concern on the job? Sometimes people are just too close to a situation to solve something themselves. Share your concerns with Team Troubleshooter, and the experts will examine the issues and provide guidance. Send questions to megk@pennwell.com.
QUESTION: I'm a practicing dental hygienist in the Northeast. I've been working part time at an office for two years. The office I work in has had one doctor and one full-time hygienist for 15 years and different part-time hygienists throughout the years. More often than not, and it's been almost two years, I run into patients saying, "Oh, you're not Sue!" or "They didn't tell me I was going to have a different hygienist today. I'm not happy!" Often patients don't even walk back into my operatory and they rudely demand to be rescheduled. Though there are some patients who accept and even request me, the ones who refuse to come back hurt my feelings and my anxiety skyrockets.
The hygienists in this office are not allowed to make the recall appointments. My boss is very kind, but I think something needs to change. The hygienist of 15 years plans to retire within the next few years, and I worry this will cause a major issue with most of our patients if her retirement is not handled carefully.
I'm reaching out to see if there are any solutions to this issue. What do I say to patients? Can you offer any encouragement to ease my stress? I'm guessing this is quite common in this industry. It's frustrating to work just as hard and be just as qualified, only to be ignored and shut down before I even get a chance.
ANSWER FROM JULIE C. WHITELY, BS, RDH, hygiene consultant and certified in human resources:
I understand exactly how you feel, and it certainly doesn't feel good. Several years ago, I replaced a beloved hygienist when she retired after more than 20 years in an office. For the first six months, my cheerful greetings were often met with horrified expressions and patients who felt the need to tell me I wasn't who they were expecting. Needless to say, they weren't happy. It's so hard not to take it personally, but that experience taught me a lot.
First, although it might feel that way, patients' reactions have nothing to do with you. How can someone who hasn't even allowed you to treat them have a negative opinion about you? I'm gathering from your question that your office may experience a higher turnover rate among the part-time staff. Patients can be hesitant to establish a relationship with someone whom they aren't sure will be there next time they visit the office. Also consider that many people are creatures of habit and have difficulty with change, particularly if they haven't been briefed ahead of time. No one likes to feel blitzed.
When we consider the fear and anxiety that some of our patients experience when it comes to dental visits, this changing of the routine can be particularly frightening for them. The combination of change and fear can create behavior that is less than pleasant, to put it mildly. The best way to avoid this is for the office to be clear up front when scheduling and confirming. Patients should know ahead of time whenever possible with whom they are scheduled, and that the provider is a well-respected member of the team who will take very good care of them.
Second, when you are faced with a patient who is not expecting you, consider how you handle it. If you get flustered or defensive, this is likely to make the situation negatively escalate. Change the energy level of the situation by portraying confidence as you calmly and professionally say, "I am so sorry that you weren't aware that Sue isn't available today. I understand how you feel and I apologize that it wasn't made clear to you that you'd be seeing someone else on our team. I've read all of her notes and can assure you that Sue and I work very closely together. I have a lot of experience, I've been caring for patients here for two years, and I'll take good care of you. Will you allow me to help you accomplish what you came for today? We can also make a note that you'd prefer your next visit to be with Sue." Your professional tone, calm demeanor, and confidence that you can handle the situation can often get the most apprehensive people to trust you and give you a chance. Further, your understanding and providing a solution can go a long way with patients. Often times, these are the people who become your biggest fans.
Third, I think it's important for you to professionally address this with your employer. I would approach it from a point of concern for the future based on your current observations. It is a fact in any practice that certain patients have a preferred hygienist, and that's wonderful. However, too much of this can create issues when that provider is not available. There needs to be a contingency plan in place because we know that no one stays in a practice forever. It sounds like your colleague has already made her future plans clear. You have an opportunity during these next couple of years to expose patients to the other providers so that her eventual retirement will be a smooth transition for patients versus a shock. With proper communication to patients before they arrive, and with good "marketing" of the other hygiene team members, you should notice fewer people demanding to see only one provider. Also, when she finally does make her retirement plans official, it's important that patients are told well in advance when she will be leaving.
If the part-time staff turns over frequently, I'd consider the negative implications of that—a good manager will see the importance in creating an environment that retains valued staff members. A longstanding, trusted team is an invaluable asset to a practice. Further, I can't stress enough the importance of hygienists scheduling their own recare appointments with patients. It creates so much more value around the appointment, and allows the hygienist to schedule the day in a way that allows for the best use of time.
Lastly, my words of encouragement are this: know that this has nothing to do with you. There isn't one among our profession who hasn't experienced this. In my experience, it took some time, patience, and consistent communication, but eventually my cheerful greetings were returned. I developed some of the best patient relationships in that practice, and I honestly never thought that would happen. Remember, we are in a people business—not everyone you meet will connect with you and that's OK. It seldom has anything to do with anything other than personal preference. If you feel that anxiety lurking, ward it off by reminding yourself about all of the people you've built trusting relationships with over the past two years and all those who will follow. Stay confident and compassionate. I wish you all the best!
RECENT TROUBLESHOOTERS
What's a good goal for recalls in a dental office?
Dental hygienist upset at patient claims she's inflicting pain
Code D6080 denied, resubmit as D1110?
Don't be shy! If YOU have a tough issue in your dental office that you would like addressed, send it to megk@pennwell.com for the experts to answer. Remember, you'll be helping others who share the same issue. Responses will come from various dental consultants, as well as other experts in the areas of human resources, coding, front office management, and more. These folks will assist dental professionals with their various issues on DentistryIQ because they're very familiar with the tough challenges day-to-day practice can bring. All inquiries will be answered anonymously each Thursday here on DIQ.
---
For the most current dental headlines, click here.

---