UOR profiles, part 6: Hygienists share what they like about career, personal time, and conference
Three dental hygienists who participated in the RDH Under One Roof conference share their thoughts about their careers and attending the RDH Under One Roof conference
Nov 14th, 2016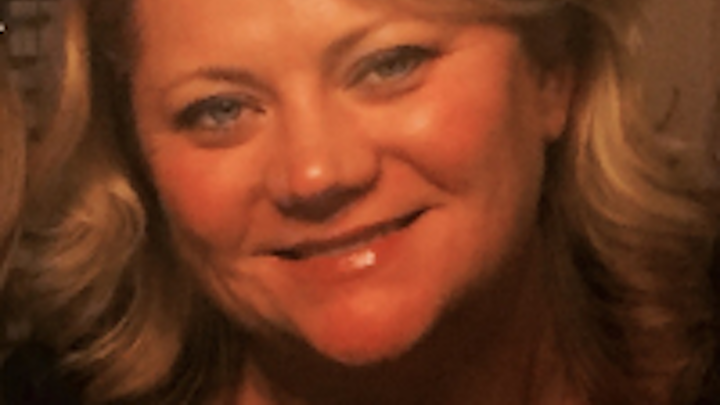 Dawn Wilson, RDH, BA
School: Tulsa Community College, class of 1993.
Practices where: She practices in Oklahoma City at the Oklahoma Center for Implants & Periodontics as the Communications Director as well as continuing clinical practice one day a week. The dental office is a group periodontics practice with three doctors. "My clinical career spans several cities in Oklahoma: Tulsa, Lawton, Perry, Stillwater, and OKC. I spent nearly three years working as a dental hygienist in Doha, Qatar early in my career. I was one of two dental hygienists in a family practice of American dentists started by renowned American periodontist Dr. Richard Stallard. I didn't understand what a unique experience that was until later. He was especially helpful and after I learned he had published a paper in the mid-1960s about how important dental hygienists would be for the future of dentistry. I knew he was a visionary for a part of the world that was learning what it meant to have quality oral health care."
Career highlights: "I've been fortunate to work in so many different environments that made me a better dental hygienist. The thing I still enjoy the most is learning about what motivates my patients to do or not to do. I think of myself as a tool for them to change their behaviors in a better way. I like to say, 'The challenge is to get the patient to do what you want them to do because they want to do it.' That's when those lightbulb moments happen, and it's a mutual high-five!"
Favorite patient: "After 23 years, I can honestly say I have at least one from every city I've worked. I've become the go-to hygienist for the high maintenance patient, mostly because my approach to the very anxious, crazy, problem-patients in the dental world is unique—at least for me. People want to be heard, and I found the more I listened, the more I accomplished with them. OK. One story. A woman around 60 had an extreme fear of dentists. Memories of her childhood dentist putting his knee on her chest, hand over her mouth shushing, thus making the appointment scary and painful never left her memory. Every time she came in, she went back to that scary dentist appointment. Nitrous helped. But, a smell or a sound would bring that memory flushing back and a small tear would roll out the corner of her eye. I knew by the second appointment that it wasn't anything I was doing to her that caused that tear, but it tore me up to see it. Somehow we got on the subject of her husband who had passed away. He was military. While she was gathering her emotions, I think I mentioned my dad who was also in the military back in the day and that they lived in Destin, Fla. She lit up and gasped! 'I love that area. Some of my fondest memories with my husband early on were strolling that beach.' I found her happy place! We started the appointment again and I was telling her stories about what Destin was like at that time. She loved it. Next time I saw her, I brought her sand from Destin. She was ecstatic. And every time she came in after that, it was story time. I literally told her stories about that area while I was cleaning her teeth. But, if there was ever a tear again it was because of a happy memory of her husband. She relived those moments while getting her teeth cleaned, and she actually looked forward to her visits. That was pretty special."
Outside of work: For the past 11 years, she has been very involved with a local community theater. "It has added so much to me, personally and professionally. I've been onstage, backstage, volunteered my publicity and PR skills as well as layout and design for their programs." She and her husband also rescue dogs, and provides a foster home for them. The couple also enjoy traveling, and attending Oklahoma State football games.
Reached decision about RDH Under One Roof how: "I'd always wanted to go because it sounded so enriching with a focus on networking and empowerment. I plan a statewide dental hygiene event for dental hygienists sponsored by our perio practice, which I like to say was inspired by RDH UOR, even before I went to a meeting. Once I went, I got it. Honestly, I love the opportunity to reconnect with hygienists I know from all over the states, whether I recognize them from an article I read or they were a speaker I had at my event or someone I met from a previous RDH UOR. It's such a good time. Networking might be the official term but honestly, I just like hanging out with my people. Speaking of networking, because of this I did have the opportunity to participate at a different level at this RDH UOR with some amazing professionals. I am grateful for that."
Best UOR takeaway: "Professionally, I was able to reconnect with some good people I don't get to see often, a reunion of sorts. I gained more potential vendor and speaker information. I really enjoy the Mega Sessions and inspirational/motivational courses since I am working less in clinical."
-------------------------
To view other profiles of RDH Under One Roof attendees, click on the links below.
-------------------------
Luz A. Munera, RDH, AAS
School: She graduated from University of Medicine and Dentistry at Union County College in 2000.
Practices where: For the past 14 years, she has practiced in the office of Dr. Nicolas Cicchetti in Roselle Park, N.J.
Career highlights: "What I love most about my career in dental hygiene is the relationship I am able to build with my patients and the opportunity I am given to educate them on their oral health; 80% to 90% of my patients listen and see a difference in their oral cavity. This is what I find most fulfilling and count as a dental accomplishment!"
Favorite patient: "Every patient has touched my heart in some way, but my most memorable patient was a male in his 60s that presented to our office a text book material case. The patient had an abscess on the right side of his face, oozing puss, as large as a tennis ball. In addition, he looked homeless with messy clothes, long dirty hair, and foul odor. The doctor took an x-ray and tried draining the area. The patient requested a prophylaxis, and I happened to have an opening. A few of my colleagues felt uncomfortable due to his unpleasant odor. But I was more intrigued by the case to notice the patient's personal hygiene. He wouldn't smile because of all the nicotine stain on his teeth. The patient complied with all his treatment that was needed, which included fillings, crowns, and hygiene appointments. When the patient came in for his last hygiene appointment, I did not recognize him. He had cut his hair, shaved, and was wearing clean clothes. He was smiling from ear to ear and continuously thanked me for taking the time to explain everything to him in detail. The patient stated that no one had ever did that for him. I honestly found it heartbreaking. I sat back and thought to myself, 'Our job is to treat patients. It doesn't matter how they look. We should always have a patient's best interest. Unfortunately, sometimes it's hard for clinicians. I thank God for giving me the patience and heart to treat my patients. I truly feel that I helped change his life."
Outside of work: She enjoys watching her son's soccer games and spending quality time with her daughter. She also enjoys wine tasting with her husband. "In addition, I volunteer for Kinder Smile, where I get to work with special needs children at a local clinic located in Bloomfield, N.J."
Reached decision about RDH Under One Roof how: "I have always wanted to attend RDH UOR. However, due to unexpected situations and expenses I was unable to attend in the past. Therefore, since it was so close to home this year, I made it a priority to attend because I knew I would save money in airfare. I am beyond thrilled that I was able to attend, as all the speakers were enlightened. I was also excited to be surrounded by other knowledgeable and incredible colleagues who made the experience one of a kind."
Best UOR takeaway: "The conference just re-energized me! I am very passionate about my profession and to have the ability to learn from and speak with the different presenters just kicked my passion for hygiene up another notch."
Wendy Wilcox, RDH
School: Class of 1989 at Hudson Valley Community College in Troy, N.Y.
Practices where: For the past 13 years, she has worked for Bel Air Dental Care in Fallston, Md. "I began my career in dental hygiene working in a large general practice that had many specialists under one roof. That had enabled me to become hands-on with perio, oral surgery, and orthodontics. I moved to Maryland after getting married in 1992 and have primarily worked in medium-sized practices with three dentists and multiple hygienists."
Career highlights: "I have been fortunate enough to have found a practice that has let me customize my hours based on my family's needs. I love my job and my patients. We are a family practice and treat our patients as such."
Reached decision about RDH Under One Roof how: "I have wanted to attend a UOR for several years, and this year was practically in my back yard. So I jumped at the chance."
Best UOR takeaway: "I attended with a friend and coworker and had a fabulous time. We loved every minute of it. The schedule was nicely set up and we were able to get quite a few sessions done and had plenty of time for browsing the vendors. I learned to let it go and learn to say no when necessary at home and work when things get out of control."
---
For more information about RDH Under One Roof, click here.

---