UOR profiles, part 3: Hygienists share what they like about career, personal time, and conference
Dental hygienists who attended the RDH Under One Roof conference, affectionately known was UOR, share details about themselves.
Oct 25th, 2016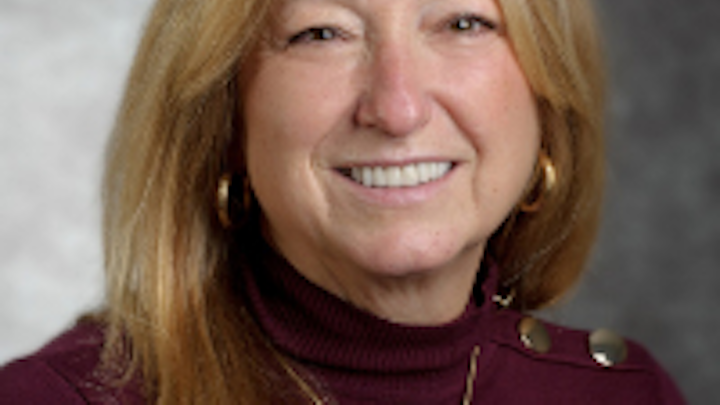 Donna Lee Hickey, RDH
School: State University of New York at Farmingdale, class of 1992
Practices where: For the last 23 years, she has practiced in a general dental office in Garden City, N.Y.
Career highlights: Donna is the current president of the dental hygiene association in New York. "What I love about dental hygiene is the one-on-one I have with each and every one of my patients. It is always different. I love the relationships I form with them on both a clinical and personal level. When they come back in to me showing improvement and thanking me for guiding them in the right direction, I feel very rewarded."
Favorite patient: "What I call the nonbeliever. When I take the time to talk to them about brushing, flossing, and rinsing, I try to explain that it is not that hard to understand; we talk about biofilm and the damage it causes, and catching something early. I ask them to do what I ask for one to two months, then let me know if there is any difference. It has been amazing to see all their light bulbs go on!"
Outside of work: "Outside of work, I am a real estate agent. I guess you can say I love relating to people." In her spare time, she also reads and enjoys traveling to "quiet places."
Reached decision about RDH Under One Roof how: "I have always wanted to attend Under One Roof. I wanted to experience all perspectives of dental hygiene, and I think that UOR is just another perspective of dental hygiene—professionals networking and learning from each other."
Best UOR takeaway: "I felt the whole conference in its entirety was a wonderful experience to learn, grow, get some education, and network with other hygienists. I find it fascinating to learn all the other scopes of practice across the country and which states are more progressive than others, how they were able to attain the scope they are at or the hindrances, the size of membership, and everything else that goes with the profession!"
-------------------
UOR profiles, part 2: Hygienists share what they like about career, personal time, and conference
-------------------
Shavonne Healy, RDH, BSDH
School: University of Bridgeport in 2006.
Practices where: She currently practices in Washington, D.C., but also holds licenses in Virginia and Massachusetts. "My first clinical position was almost 11 years ago in periodontics. Before returning back to my roots, I spent time as an implant care specialist in oral surgery, a leadership role that I am most proud of. I have since been an advocate for dental hygiene in oral surgery."
Career highlights: "Being a dental professional has allowed me to express my true passion for helping people through education and whole body awareness. As a dental hygienist, I have been given the knowledge and opportunity to make a positive change in the lives of the people that I meets every day— not just within the traditional setting of private practice, but in the surrounding communities as well. Every day I am given the opportunity to interact with someone new. This opens the door for major possibilities like life changing personal connections and everlasting friendships. On another note, being a dental hygienist also means acknowledging our reputation as 'tooth scrapers' and where we stand as professionals in the health industry. I enjoy educating not only the public, but our profession about what it really means to be a dental hygienist. We have come so far as a profession, but we still struggle with working under this misconception. I advocate for all dental hygienists to do their part to debunk this myth and help patients and others understand that we are oral health educators who specialize in disease prevention and health promotion. Teeth scrappers, never! We are in a profession that requires great strength, responsibility, compassion, patience, self-awareness, sacrifice, and hard work! I am a dental hygienist and I love what I do!"
Favorite patient: "As an implant care specialist in oral surgery, I had the opportunity to work with a very unique population. Patients under my care were mainly those who have undergone full mouth implant rehabilitation. I discovered that this patient population requires a standard of care separate from that of natural teeth."
Outside of work: "I consider my time off from work my 'recovery phase.' During my weekends, I am in the community and spend much of my time volunteering and raising awareness through fundraising and charity walks. This is how I find joy, love, satisfaction, and excitement in my career. I also love writing and dedicate much of my time to my yoga and meditation practice."
Reached decision about RDH Under One Roof how: "My first RDH UOR was Vegas in 2015. My original intent on going was to support Dee Humphrey. We were the 2015 winners of The Oral Cancer Foundation's Be Part of the Change contest and I wanted to meet her, as well as Jamie O' Day of OCF in person. Another reason for me going to RDH UOR was to take Susan Wingrove's course on implant care. I have been following her since 2012 when I first sought to learn more about dental implants."
Best UOR takeaway: "Hygiene meetings such as RDH UOR bring me great energy that always empowers new heights in my career! Shortly after attending RDH UOR, I was inspired to blog about it.
-------------------
UOR profiles, part 1: Hygienists share what they like about career, personal time, and conference
-------------------
Katie Melko, RDH, MS
School: Her associate's degree was earned from Briarwood College in 2009; she obtained her master's from the University of Bridgeport in 2016.
Practices where: She has been employed as a public health hygienist in Middletown, CT, for the past three years.
Career highlights: "Giving back to my patients and helping them feel better, for the patients to have more confidence and love their smiles while teaching the patients the importance of self-care and regular dental care."
Favorite patient: "Underprivileged children in low socioeconomic areas have always been interesting. You can't make up the stuff I hear from these kids. Sometimes it's so funny and other times it's ridiculously sad to hear what they have to say. Working with these children as brought me such joy—not only do I get to teach them, but they have taught me as well."
Outside of work: "I love spending time with my family and four-legged animals, scrapbooking, and being involved in my state association!"
Reached decision about RDH Under One Roof how: "I'm always looking for ways to network with colleagues, and I heard great things about this conference!"
Best UOR takeaway: "Meeting other people like me who are motivated, passionate, and aim to make an impact in our profession!"
---
For more information about RDH Under One Roof, click here.

---