Just try to stop us from helping people: A Chicago-born mantra
Patti DiGangi, who is teaching a CPR/BLS class at RDH Under One Roof, discusses the evolution of the medical service, and it's something that hygienists would appreciate.
Jun 29th, 2017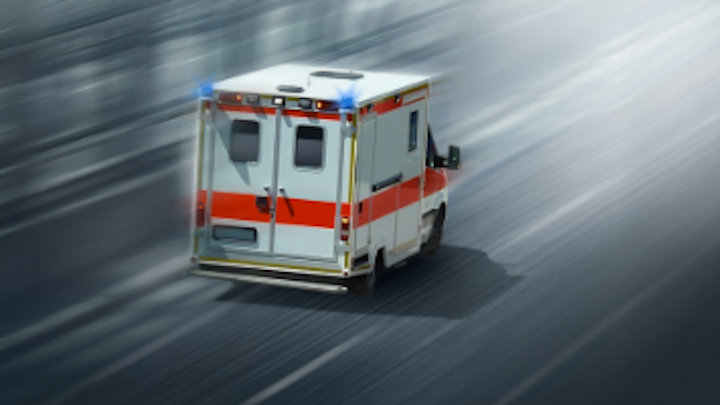 Almost every dental professional is required to hold current CPR/BLS certification. This was not always the case. The history of CPR/BLS certification is not as ancient as you might think.
The emergency medical services (EMS) system developed rapidly between 1960 and 1973 because of the convergence of historical, medical, and social forces. Dental hygiene can refer to this EMS evolution to find innovative ways to gain greater access to patients needing oral health care.
-----------------------------------------------------------
Also by DiGangi
-----------------------------------------------------------
Looking back to see forward
How do we know CPR/BLS is successful? This question brings an array of responses. Yet it's a trick question with a very simple answer.
CPR/BLS is success when you do something. CPR/BLS is a skill to be learned, practiced, and, hopefully, not often needed. Guidelines continue progress as science evolves and we learn from the experiences of the past.
During the 1960s, the importance of cardiopulmonary resuscitation, defibrillation, and new pharmaceutical therapies was demonstrated. The American Heart Association and the American Red Cross accepted these techniques and began to train health-care providers.
EMS excluded
Before the emergency medical services (EMS) system that we've become so familiar with, ambulance service employees would transport persons in need of urgent care such as auto accident and cardiac arrest victims, but did not perform any life-saving measures on the way to the hospital; they simply did not have the medical training required!
Recognition of EMS was a slow process and was fought by medical professionals. While fire departments largely embraced the concept, medical colleagues were initially leery of the notion that firefighters could learn advanced lifesaving measures using tools such as defibrillators, cardiac monitors, IV fluids and equipment, and various emergency drugs—an example of professional profiling that hygienists are all too familiar with.
A determined Chicagoan
It took some very determined people to sell the idea of training fire department personnel in lifesaving measures. One of those early advocates was physician Dr. Stanley M. Zydlo, who was born and raised in Chicago's west side. He was a driving force behind creating the first multi-community system of paramedics and emergency medical technicians in the country.
"There was some strident opposition among doctors," Zydlo said. "But I adopted my own motto, which was: 'Just try to stop us from helping people!'"
Familiar fight for RDH
Dr. Zydlo's mantra is not unfamiliar to dental hygienists as we continue to challenge the system to gain opportunities to serve more patients and elevate the standard of care. Lack of access to adequate oral health care services is being recognized as a growing issue, and, finally, hygienists are being viewed as part of the solution.
For example, the National Governors Association (NGA) released a report detailing how dental hygienists can and have been used to expand access of care to increasingly underserved populations. The report explores how some states are using dental hygienists in innovative ways, and explains the barriers states face when they consider updating their dental workforce.
Here's the good news. In 2017, there are now 40 states with some level of direct access to patients. Direct access refers to the ability of a dental hygienist to initiate treatment based on their assessment of a patient's needs without the specific authorization of a dentist. In addition, some of these states allow hygienists to treat the patient without the presence of a dentist, and maintain a provider-patient relationship (link to map).
Access will continue to expand in 2018. Some of this expansion will be driven by technology innovations.
Thanks to technology, teledentistry has reached the tipping point. Teledentistry is the use of health information exchanged from one site to another via electronic communications to improve a dental patient's clinical status.
Teledentistry will, for the first time, be included in the ADA's Code on Dental Procedures and Nomenclature (CDT Code) in 2018. Teledentistry can increase access to care and practice revenue streams by providing profitable outreach to the community.
In a few years from now, we may look back and see the evolution of dental hygiene back in 2017 and beyond due to the because of the convergence of historical, oral health, and social forces
Your determination
There is no doubt BLS/CPR saves lives. How do we know CPR/BLS is successful? CPR/BLS is successful when you do something.
The EMS system continues to evolve. Is it a perfect system? Although generally beneficial, the EMS system has some limitations. Leaders must continue to develop the system into one that provides uniformly high quality care to all patients. This can happen as EMS participates as a full partner. Dental hygiene also must participate as a full partner in oral health care.
What can you do to advance innovative workforce models and be best prepared for the evolving scopes of practice in the dental hygiene profession? Doing your "something" can be as simple as thinking about the future, talking with other dental hygiene professionals, joining a committee, stepping up to leadership or other small yet important steps. Let's adopt Dr. Zydlo motto, "Just try to stop us from helping people!"
Note: RDH Under One Roof, August 10-12, 2017 is offering for the first time, the American Heart Association's HeartCode BLS course. HeartCode BLS is for health-care professionals seeking an alternative method for completing an initial or renewal BLS course.
Patti DiGangi, RDH, BS is an international speaker passionate about prevention. She is the author of the DentalCodeology series of bite-size books for busy people including A Gingivitis Code Finally! Patti is also a long-time American Heart Association Certified BLS/CPR Instructor.