Boge to describe 'qualities' of dental hygiene educators at RDH Evolution
Emily Boge, RDH, explains the differences in skill sets between clinical dental hygienists and dental hygiene educators, in preparation for RDH Evolution seminar.

Jan 16th, 2018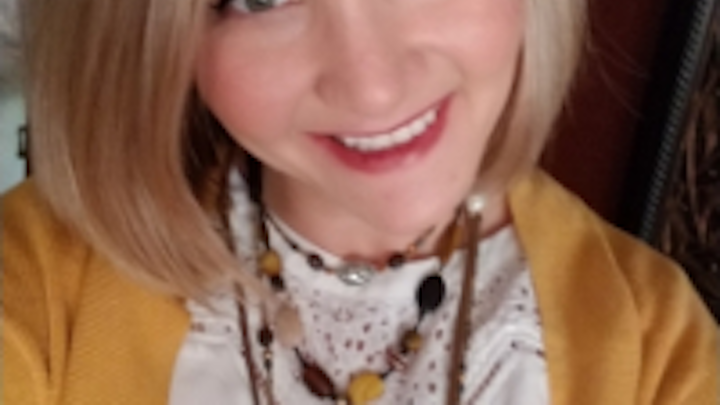 PennWell Corp. editors asked Emily Boge, RDH, about her course objectives for the upcoming RDH Evolution conference in the Chicago area on April 5-8. Boge expressed a goal to "identify qualities" in dental hygienists who are interested in becoming an educator in a dental program.
Boge said, "I think a lot of hygienists do not realize the skill sets necessary to transition into a career in education. Time and again, I have clinical hygienists express interest in teaching in clinical and didactic courses who fail to recognize the specific traits they will need in addition to clinical skills."
RDH Evolution is a limited-attendance conference hosted in Rosemont, Ill. The website said the conference will guide dental hygienists "to the next level of your dental hygiene career, exploring other options within the dental profession." Boge, who is the dental administrative chair at Hawkeye Community College in Waterloo, Iowa, teaches a course at RDH Evolution titled, "If You Ain't Changing, You Ain't Growing: A Guide Into Education and Innovation."
Boge provided DentistryIQ.com editors with a list of skills that dental hygienists should consider for a transition into dental hygiene education. Here is her response:
Empathy without sympathy: Educators must understand that today's students are very busy with their own personal and professional lives outside of school work, while still upholding the highest standards for education and fairness to all students. There is a balance between faculty understanding and respecting student time, and students understanding that school work needs to be their top priority during the great majority of the time.
Dental hygiene school is hard work, and faculty often are not there to win a popularity contest. Dental hygienists, in my experience, are often approval addicts—wanting others to "like" them. There are times when I know students do not like me, and, in dental hygiene education, I am completely OK with that fact.
We prepare entry-level clinicians: Students often come to us with a wide range of dental experience—some with none, some with some, some with a lot (for the good or the not-so-good). Many students were dental assistants, or in another profession, for many years before choosing to pursue a dental hygiene career.
Our goal is to uphold the standards for entry level practice for every student. This can be very difficult, at times, to remember being in the shoes of these students. With varied levels of dental experience come opportunities to teach, and reteach, dental concepts such as basic infection control, emergency procedures, and office protocol.
I have seen new instructors get frustrated when students cannot grasp concepts or have a strong desire to do things "their way" rather than the method that meets the school standards. Faculty must often set aside their own "personal agenda" to concur with the standards the school has accepted as the "dental hygiene program's agenda" and persuade the students to comply with the school regulations.
Love of Learning: Dental hygiene educators work very hard. As educators in other sectors, dental hygiene educators often take their work off campus in ways that vary from grading tests and projects at home to replying to student text messages and emails at midnight.
We replace our compassion and care for our patients to our students and their patients. Education is an entirely different world than private practice dental hygiene in so many ways, yet at the same time it can be similar.
One must-have is the experience of clinical dental hygiene to teach dental hygiene. But education, as a system, is so much more. This is what I want to give to participants at RDH Evolution.
Boge's course starts at 9 a.m. on April 7 at the Hilton Rosemont, which is the host hotel for RDH Evolution.