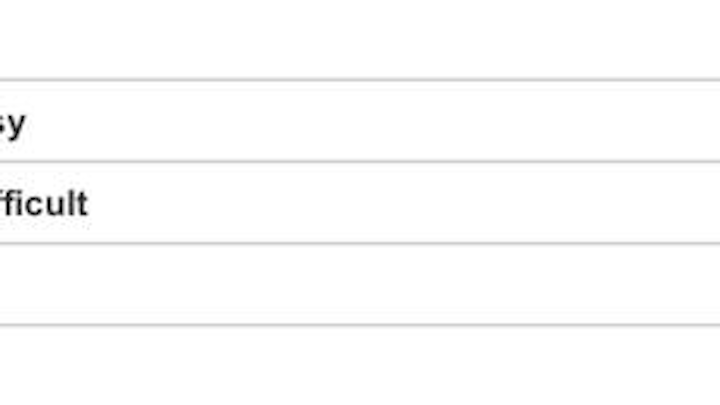 Dental Hygienist Salary Survey 2014
Difficulty in finding a job as a dental hygienist in Ohio
Observation: 51% indicated that they practice in the Cleveland, Columbus, or Cincinnati metropolitan areas. So it's an educated guess that the 52% who find it very difficult to find a job — which is six percentage points above the national average — may be closer to where the dental hygiene schools are. Why? The hygienists who think it's "easy" to find a job is a little above average too.
Length of time since last pay raise in Ohio
Observation: Overall, Ohio hygienists receive raises in about the same pattern as those in other states. But raises within the last year is a little below average, and hygienists receiving raises more than five years ago are a little above average. Ohio hygienists are not necessarily a shining example of being rewarded for good work.
Most common hourly pay rates in Ohio
$28, $30, $33
Observation: $30 an hour is the most common hourly rate in Ohio, but 43% earn in the $33 to $36 an hour range. Overall, Ohio trends below the national average for hourly pay rates.
Descriptions of pay arrangements based on production or commission
40% of all production with the exception of periodic exams.
30% of production over hourly rate if production is more than three times the hourly rate. Production does not include exam done by doctor, only what hygienist does.
I earn a weekly salary plus 35% of whatever I produce above my gross salary for the week.