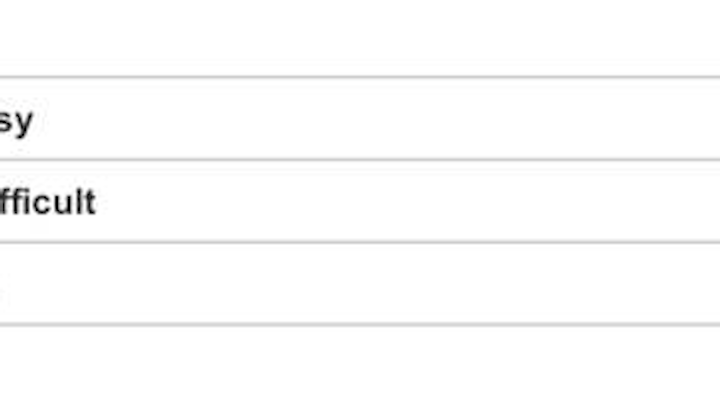 Dental Hygienist Salary Survey 2014
Difficulty in finding a job as a dental hygienist in Colorado
Observation: Colorado is very much below the national average (46%) who say it is very difficult to find a job in dental hygiene. But it is way above the average (6%) who are "unsure" about employment trends in their area. Almost a fifth must not even be looking at the help wanted ads.
Length of time since last pay raise in Colorado
Observation: As far as receiving a raise within last year, Colorado hygienists are six percentage points above the national average of 26%. But the state is below average among many who have been waiting for a while for a raise.
Most common hourly pay rates in Colorado
$36, $39, $42
Observation: Colorado pay rates are very close to the national average.
Descriptions of pay arrangements based on production or commission
20% over $1500 production per day
A percentage of profits which exceed our monthly goals is paid, with a maximum payment of $120 per month.
I live in Colorado and have owned my own independent hygiene clinic for 18 years. I work 8-5 with a 1 hour lunch break M, T, W, TH. I take approximately 20 personal days a year. My net income is over $100,000. I recently opened a new clinic with four chairs, and put a full-time hygiene assistant to help with my schedule. I have paid myself a six-digit income for the past 14 years. I do have a dentist who leases two operatories and all my patient's restorative needs are completed in my office.