From dental hygienist, to educator, to corporate, to CEO . . .
Angie Stone, RDH, founder of HyLife, shares how her career took her from being chairside with patients to the CEO of a dental hygiene company.
May 21st, 2019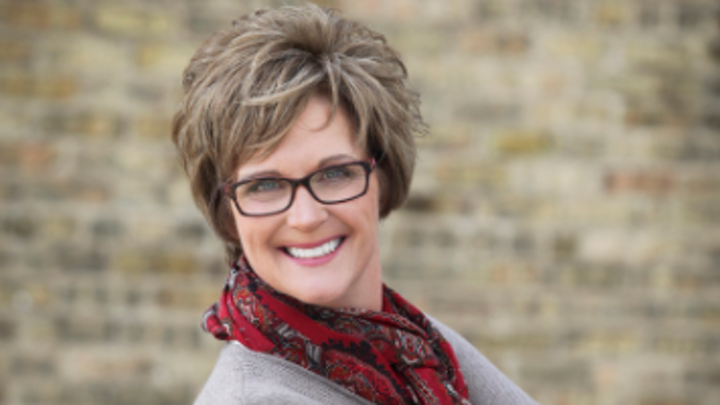 Becoming a dental hygienist was a lifelong dream. I remember walking across that stage at graduation and raising the diploma with a cheer. I could hardly believe that I had done it! I was finally a hygienist!
We all know the struggles that come with completing a dental hygiene program—studies, memorization of stuff we likely forget after the exam, fearing we won't find the right patients, crossing our fingers and saying a prayer when our clinical patients are "checked." Then there are the nights we can't shut our brains off, and we lay awake with visions of teeth, x-rays, and models dancing in our heads.
In my journey through hygiene school, I also had two children, ages six years and five months. My husband was on the road 10 to 14 days at time. He had to make enough money to pay our house payment as well as other bills. I worked as a dental assistant two nights a week to help ends meet. I managed to keep it all together, made the dean's list, and was inducted into Phi Theta Kappa, the honor society for two-year colleges. Yes, it was a crazy time. And on graduation day, I was more than excited that it was over.
My plan was to work clinical hygiene for a few years, and eventually teach in a dental hygiene program, which I ultimately did. Both were rewarding in their own ways. My favorite thing about clinical hygiene was bringing a diseased mouth to health and teaching the owner of that mouth how to keep it that way. When I was with the students, my joy came from seeing them really understanding and mastering the concepts they were being taught. 
With my plan in full swing, one thing led to another and I found myself taking a job as a hygiene consultant. I was thrust into the corporate world and needed to learn how to educate about several products the consulting company recommended for hygiene departments in dental offices. That position opened doors to dental manufacturers, which in turn opened opportunities to train dental hygienists, networking, speaking about technology in dental hygiene, returning to school to obtain my bachelor's in psychology and eventually a full-time position with a company. This took me "out of the op" as we say.
In the mix of everything else, my mother-in-law became ill enough to be admitted to a nursing home. Her subsequent death would be the experience that set the stage for what I was meant to do. Gladys died shortly after I became a hygienist. At the time, I suspected her mouth had something to do with her death, but I wasn't 100% sure. I kept asking myself, "What if she died from dirty teeth?"  I couldn't shake the question. It haunted me. I had to figure it out.
My formal education taught me about medical conditions that can be exacerbated by poor oral health. We mostly discussed heart disease, stroke and diabetes. Gladys didn't have any of those. As I looked at documented research, my big aha moment was when I learned that a poorly cared­–for mouth can be related to the onset of aspiration pneumonia (AP), infection of the lungs. Now I was getting somewhere. What I knew:
 

Gladys' had severe chronic obstructive pulmonary disease (COPD)

 

Her lungs were constantly infected toward the end of her life

Each infection was treated with a round of antibiotics, only to have another infection occur

Gladys had periodontal disease that had treated since her admission to the nursing home

No one was looking in her mouth to assess the oral health condition
What I learned:
According to the US Surgeon General, nursing home residents have extensive oral disease and poor oral hygiene and suffer the worst oral health of any population.

AP can result from a small number of virulent pathogens, such as Streptococcus pneumoniae, Hemophilus influenza, Staphylococcus aureus, and gram-negative bacteria from the oral cavity or nasopharynx.
AP is a leading cause of death among residents in nursing homes.
People with 

COPD

 have difficulty clearing their lungs of bacteria.
When I connected the dots, it became apparent to me that Glady's oral bacteria wasn't being controlled, the bacteria from her mouth were being aspirated into her lungs, her lungs were continually infected, and the condition took her life at age 65. So, the mother-in-law of a dental hygienist died from dirty teeth. And even worse than that, it was likely loads of other elders were dying the same way.
My mantra became, "No one should die from dirty teeth!" and sadly, no one else seemed to care. After 10 years of watching, learning, talking, running my own research in a nursing home and navigating through all the paying positions I mentioned earlier, it became obvious. I had been being groomed all those years to bring a solution to the dilemma of elders dying from dirty teeth.
But what exactly did that mean? What exactly was I supposed to do? And the most terrifying question was, how am I supposed to do this? I did not have the answers. It felt as if I was being led to start a business. All my brain could do is think, "Really? Me? There is no way. I don't have a clue how to do that." The answer I kept hearing back is, "Just do it. Make it up as you go along. You can do this. I have been preparing you for this." So, on a leap of faith, off I went, to do something.