The dental hygienist's role in access to care
Here are five ways you can help improve access to dental hygiene services in your community.
May 22nd, 2019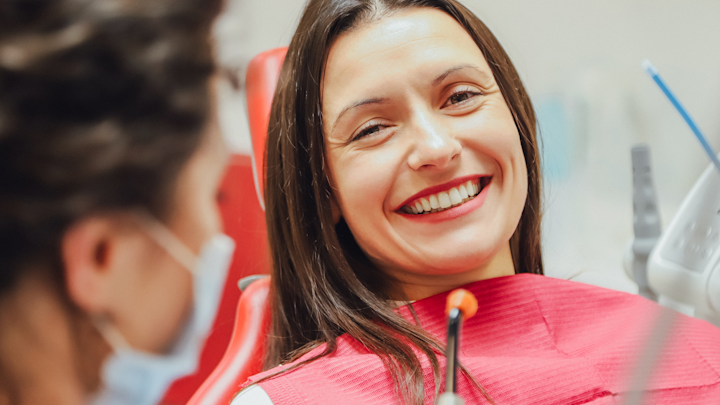 Access to care is an ongoing issue worldwide, and it is something you as a dental hygienist or dental hygiene student can improve in big and small ways. In fact, you will find that doing anything to help foster quality care in your local community will be appreciated. Here are five ways you can get started!

5 ways to improve access to care
Volunteer at your local Mission of Mercy event
As of today, 31 states across our nation hold annual Mission of Mercy events. These events have been going on for more than 10 years. Clinicians must be licensed or in a dental hygiene program in that state to volunteer dental services. If you just want to give back and don't have a license or a license in that state, you can still volunteer for other areas, such as working the registration table, helping to send patients to the right areas, and helping to set up and break down the event. If the event goes on for two days, you can sign up for one or both days. The Mission of Mercy team is very organized and will direct you to your assigned area. They have food and drinks for the volunteers and are very appreciative for your help. This is a great way to give back to the local community without having to do much legwork on your own!
Provide oral hygiene education at community centers
Reach out to your local WIC, Head Start, senior center, school, or community center and schedule a presentation to help make a difference. If you know of people in the community who can make an impact, reach out and pitch an idea to get a new committee off the ground. Places such as community health center would love to have you volunteer on their behalf. When it comes to what services you can provide, it depends on the state laws. Therefore, sticking to oral hygiene instruction, nutritional counseling, and basic screenings are typically best.
Create flyers that list dental offices that take state insurance or uninsured patients
If you want to do something that is less hands on, do some research and create a flyer that highlights local offices that take state insurance or have a discounted dental price for uninsured. Then, drop the flyers off to local shelters and community-based programs.
Donate to local charity to help increase access to patients
You can simply donate to a local charity that you believe in or donate time to give back. Every bit helps, no matter how small, and it is an amazing feeling to be able to make a difference in even one person's life!
Unused product samples that are close to the expiration date can be easily donated to homeless shelters, women's centers, and other public health facilities. Creating an outreach program where your office gives back can be a great way to impact the community while increasing patient referrals. Visiting local elementary schools to provide oral hygiene education, read a story, and teach the kids how to brush and floss can impact the way children and their parents view home care. Providing students and teachers with home care packs is a great way to promote oral health.
Pitch a nonprofit effort to your office or a local pillar in the community to help give back
Nonprofit efforts such as Dentistry From the Heart events offer great structure around a community service event. The program assists dentists with a wide variety of services depending on the level of sponsorship, from marketing to taking aerial shots of the event. This is a great way to give back to the community and attract new patients to the office.
If you are ever feeling stuck or down about things in life, I encourage you to step out of your comfort zone and try something new, such as giving back or volunteering. I promise that you will feel better and your spirits will rise! It is the best feeling in the world to do a selfless act and see how appreciated it is.
Katie Melko, MSDH, RDH, is a public health hygienist at Community Health Center, Inc. She graduated from Fones School of Dental Hygiene at the University of Bridgeport in 2016. She has practiced dental hygiene since 2009.