CAMEOS
We are all ready to be touched by magic. Lisa Marie Samaha, DDS, FAGD, PC, can transform people into beautiful reflections of themselves.
Jul 1st, 2003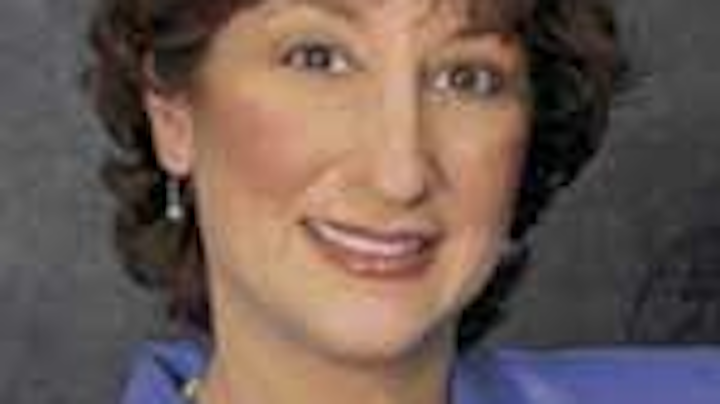 WRITTEN BY
Margaret I. Scarlett, DMD
We are all ready to be touched by magic. Lisa Marie Samaha, DDS, FAGD, PC, can transform people into beautiful reflections of themselves. Dr. Samaha is a 1982 graduate of the Medical College of Virginia Dental School with a thriving practice in Newport News, Va. What began as a simple exercise in watercolor handling in a class taught by a cherished instructor, Jan Ledbetter, turned into Dr. Samaha letting her heart and creativity show through in her art.
She speaks this way about one of her series. "Several years ago, my art allowed me to connect with my own children in a special way. In so doing, I connected with a childlike part of myself. The children and I challenged each other to dream up new creatures for me to paint and shortly thereafter, the title for one whole series was born. I have created most of my images from things I love, like the series based on seascapes, or insects, or unusual animals. Occasionally, a child will ask me to create a new animal and I am delighted to oblige. A recent request from my sweet little neighbor, Caitlin, was for a unicorn.
You may contact Dr. Samaha at samahadds@portwarwickdentalarts.com or visit her Web site at www.portwarwickdentalarts.com.
null
Dr. Barbara Mousel decided to take up scuba diving in 1995. After completing an evening course at the local college three blocks away, she went off to Cozumel, Mexico, for the final open-water phase. She did 20 dives in the first week and was hooked on the sport. She was suddenly immersed into a new geography. Her next trip took her to Dominica in the Caribbean. Her travels expanded to the Pacific Ocean, including Australia's Great Barrier Reef three times; the islands of Palau, Yap, and Chuuk twice; Fiji; and Tonga, which included several close encounters with humpbacked whales. Dr. Mousel has also been to the more well-known Galapagos Islands. She reports, "They are truly a marvel. You can't help being impressed by their uniqueness." She has also been diving in the Indian Ocean in the Maldives. Last year she traveled to Indonesia to dive in Bali and Sulawesi, and next year she and three friends are planning a trip to Vanuatu, located between Fiji and the Solomon Islands. She shares, "Besides discovering the wonderful world underwater and the science of marine biology, I always return with more appreciation of the country in which we live. I bring with me the additional resolve to keep things in perspective and learn to take time for the things that really matter."
You may contact Dr. Mousel at drmousel@aol.com.
null
Women leaders in dentistry are finding ways to relax and play. This summer, Dr. Kathleen Roth, ADA 9th District Trustee, was seen honoring the feminine by carrying around copies of The DaVinci Code, while WDJ editorial board member Dr. Linda Niessen and her family completed a marathon.Dr. Barbara Steinberg, international lecturer on women's health; Dr. Joy Jordan, president-elect of the National Dental Association; and Dr. Margaret Scarlett, WDJ managing editor, did a multicultural dance around the Maypole at Sweden's Midsummer's Night festival. Meanwhile, Dr. Sharon Siegel (at left) put the finishing touches on her lecture on women's health, while seated beside a picture of the Swedish Maypole.
Diverse women leaders in dentistry in Sweden, from left: Dr. Farzaneh Shirani, Department of Operative Dentistry, Dental School Isfahan, Iran; Dr. Margaret Scarlett, WDJ managing editor; Dr. T.C. Wong, an orthodontist from Hong Kong; Dr. Joy Jordan of Cleveland, Ohio, incoming president of the National Dental Association; Dr. Tavebeh Mansori Karkayandi, Isfahan Medical Science University; and Dr. Linda Niessen, WDJ Editorial Board.