A.A.W.D President's Letter
I recently attended "The Dental Monologues: Evolution of Women in Dentistry" symposium in Jackson, Miss.
May 1st, 2006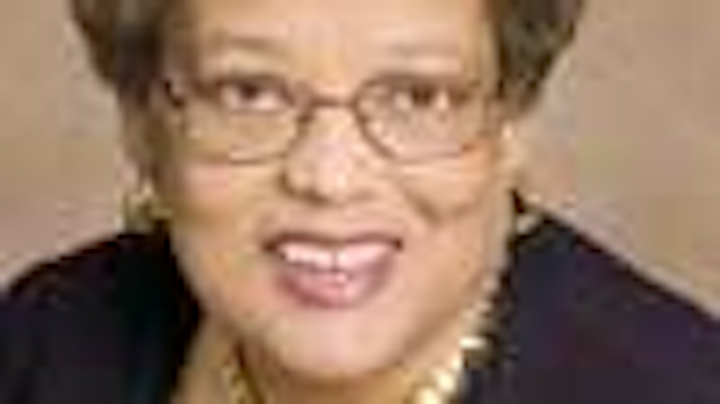 I recently attended "The Dental Monologues: Evolution of Women in Dentistry" symposium in Jackson, Miss. The symposium focused on the contributions of women dentists and hygienists in academics, research, clinical practice, and industry. Guest speakers included Ann Rettrell, Marilyn Belek, Yolanda Bonta, Donna Brogan, Monica Bruce, Teresa Dolan, Eleanor Gill, Marjorie Jeftcoat, Dushanka Kleinman, Kathleen Roth, Cherilyn Sheets, and Jeanne Sinkford. This outstanding conference attended by dentists, hygienists, and dental students focused on opportunities for women in dentistry.
We were reminded of Emeline Roberts Jones, who is recognized as the first woman to practice dentistry in the United States, and Lucy Hobbs Taylor, who was the first woman to be awarded a dental degree in the United States. Jones did not attend dental school but did an apprenticeship under her husband in the 1850s in Winchester, Conn. Hobbs Taylor was denied acceptance to dental school more than once and was often reminded that "a woman's place is in the home." Nevertheless, she was finally admitted to the Ohio College of Dental Surgery and received her DDS degree in 1866.
The number of women entering dental school was small until the 1970s. In 1921, when the American Association of Women Dentists was established, only 3 percent of U.S. dentists were female. In 2003, that number had increased to nearly 18 percent. It is forecast that by 2020, 30 percent of dentists will be women. Now there are more than 30,000 women dentists in this country.
Some 50 percent of entering dental students are female. Still, the number of women in leadership positions in dental schools is small. The first dental school in the United States was founded in 1840. More than 100 years later in 1975, Dr. Jeanne Sinkford was appointed the first female dean of Howard University's College of Dentistry. In 1976, the second female dean, Dr. Eugenia Mobley, headed Meharry's School of Dentistry. The third female dean was not appointed until 1998, and that was Dr. Mary Lynne Capilouto, who became dean of the University of Alabama's School of Dentistry. Today, 10 women are deans of U.S. dental schools.
We have seen a similar trend in dental organizations. The first female to serve as president of the American Dental Association, which was founded in 1859, was Dr. Geraldine Morrow in 1991. The second female president, Dr. Kathleen Roth, will not be installed until this year. The first female president of the National Dental Association, established in 1913, was Dr. Hazel Harper, who was not elected until 1997. Since then, three other women have attained that position, including current president Dr. Leslie Grant.
As we discussed at the symposium in Jackson, women have various options as dental professionals. This is one of the things I appreciate about being a dentist. During my career, I have been involved in both private practice and academia. There is a severe shortage of dental faculty members. This can be a rewarding career choice in which one can teach, research, and use clinical skills. Professional opportunities are also available in the U.S. Armed Forces, U.S. Public Health Service, and National Institute of Dental and Craniofacial Research, to name a few. Plus, nontraditional careers in dentistry can be found, for example, in the dental insurance industry.
Our numbers are growing - from only 3 percent of all dentists in 1921 to nearly 18 percent today. Positive changes are occurring. Our future female dental graduates have much to anticipate during their careers in dentistry, but we women dentists should not forget how we evolved and what Emeline Roberts Jones, Lucy Hobbs Taylor, Jeanne Sinkford, Geraldine Morrow, and others encountered to make it possible for us. I applaud those at the University of Mississippi's School of Dentistry who had the vision for this conference and made it happen.
Sandra Harris, DDS