Women in State Dental Associations
In previous issues of WDJ, you met important women in dental research, business, and law. This month, meet three respected presidents of state dental societies: Drs. Anita Elliott of the Arizona Dental Association, Lisa Howard of the Maine Dental Association, and Pam Low of the Oklahoma Dental Association.
May 1st, 2007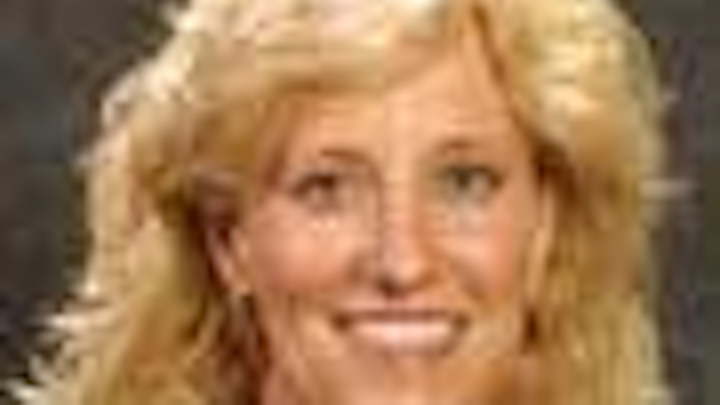 WDJ Editor Dr. Sheri Doniger interviews three PRESIDENTS of state dental societies:
Dr. Anita Elliott
President, Arizona Dental Association
Dr. Lisa Howard
President, Maine Dental Association
Dr. Pam Low
President, Oklahoma Dental Association
In previous issues of WDJ, you met important women in dental research, business, and law. This month, meet three respected presidents of state dental societies: Drs. Anita Elliott of the Arizona Dental Association, Lisa Howard of the Maine Dental Association, and Pam Low of the Oklahoma Dental Association.
Where did you begin your dental career?
Dr. Elliott: I graduated from Indiana University School of Dentistry and headed west to associate with a third-generation family dentist in downtown Phoenix. I opened a small, private, space-sharing practice three years later, bought 500 patient charts, and got to work building the business while teaching at the Phoenix College Dental Assisting Clinic. A careful demographic study helped prompt my decision to move the practice to Chandler, Arizona, two years later, where I have been ever since.
Dr. Howard: I was hired as a dental assistant in my hometown of Algona, Iowa, for my summer job during college. I was going to be an English teacher until that first summer between high school and college, which is when I decided to go into dentistry.
Dr. Low: I graduated from dental school in 1978 from the University of Nebraska in Lincoln. I have practiced in Tulsa, Oklahoma, ever since.
Who is your mentor?
Dr. Elliott: My mentors are all masters of their professions, but their professions are not dentistry. I look to people such as Warren Buffett of Berkshire Hathaway Inc., Duke basketball coach Mike Krzyzewski, Steve Jobs of Apple, Sen. Elizabeth Dole, and Meg Whitman of eBay to guide my business principles and ethics. My mother-in-law, former Federal Election Commissioner Lee Ann Elliott, has been my most influential mentor when it comes to being a working professional, mother, and community volunteer.
Dr. Howard: Dr. LeRoy Strohman, the first dentist I ever got to know, hired and trained me to be his assistant. There were several others who influenced my becoming involved in organized dentistry; all were dental school faculty at the University of Minnesota.
Dr. Low: Tulsa has a wealth of great dental leaders. I am proud to have had two past presidents of the ADA as friends and mentors: Drs. Richard Haught and the late Jim Saddoris. After serving as president of my component, Drs. Allen Keenan, Steve Hogg, and Stephen Glenn worked to get and keep me involved at the state level.
Did you have any obstacles?
Dr. Elliott: My obstacles were the same as any new dentist's in the early days: obtaining credit, repaying student loans, finding the first 100 patients. Fortunately, by attending a lot of continuing education, I found answers from many dental practice-management pioneers such as Drs. Jim Pride and Roger Levin, and Jim and Naomi Rhode and Linda Miles.
Dr. Howard: My biggest hurdle was self-created as I was not as academically prepared for a scientific education as I entered college, so I had to work a bit to get the grades I needed to get into dental school. I really don't think there were any obstacles to getting involved in the dental association.
Dr. Low: I have never encountered professional obstacles because I am a woman. I was one of four women in a class of 66, and I was elected president of the freshman class. I was encouraged to participate in Tulsa County Dental Society activities as soon as I moved here. Had I not needed the freedom to travel to Nebraska to help with elderly parents, I would have moved up in the state leadership positions earlier. It is important to recognize the amount of time required at the state level and how much you want to devote to your career and personal life.
Are you excited about the number of women presidents in 2008?
Dr. Elliott: I think the number of state dental association women presidents marks a fundamental change that is a hint of things to come. As the face of dentistry continues to change, there will be more diversity in volunteer leadership, too. I am not as much "excited" as I am conscious of the tremendous responsibilities that come with this role because we will be in the spotlight for more than just our willingness to serve our profession as volunteer leaders.
Dr. Howard: I am, as I know many of them personally and they are a talented group. These are dentist leaders who are women. They are all individuals who cannot not lead. I think the dental communities in which I have lived have always been supportive. I know that is not necessarily true everywhere. Today, the demographics are such that many women have been active enough for long enough to possess the amount of experience needed to hold these kinds of positions.
Dr. Low: I think it is great.
How do you encourage students to stay active in dental societies?
Dr. Elliott: I started giving back to my profession while in dental school when I served as an American Dental Student Association Trustee. Friendships I made at those national meetings have lasted for more than two decades. When I speak to dental students now as an ADA Success Seminar presenter, I make staying connected with colleagues and being involved in their new dental community part of my presentation. Calling a local or state dental society to ask when the meetings are and showing up is the first and hardest step. But I'm always a welcome addition and fresh face at those meetings. Don't hesitate to make that call. Don't give up after the first time. The colleagues with whom you first volunteer will be your friends for the rest of your years of practice. Dentistry is isolating without friends in the profession.
Dr. Howard: If they are students, they should consider belonging to ASDA. Some of the state dental societies have student districts, as well, which hold seats and votes in the constituent House of Delegates. Personally, I got involved right out of dental school as I found that working four days a week left me a lot of time that had previously been used for studying. Volunteer to serve on a local committee and attend your local dental society meeting; that is how you meet people and that's what it is all about.
Dr. Low: I believe technology will make it easier for students and new and older dentists to participate in organized dentistry. In Oklahoma, we have just approved and are in the process of implementing video conferencing for our meetings. Council members have participated by teleconferencing for some time now. Adding the video will enhance the meetings. It is difficult to get members to attend a two-hour meeting if they have to drive three and a half hours each way. I think it is the responsibility of experienced members to encourage new members to attend meetings and participate in activities.
How do you find 'me' time?
Dr. Elliott: When I first began my practice, it took all my time and energy to grow the business. I didn't have much "me" time. As my family, business, and volunteer responsibilities have grown, I have become much more attentive to balancing my time. I still struggle every day, but creating pockets of time for myself - to read, work out, get massages, even quiet time on a plane - has helped me stay healthy, focused, and able to manage the multitude of activities in each day.
Dr. Howard: It's a bit tougher this year, but my children are all teenagers and in some ways that makes it easier. I am a very organized person and I don't need a lot of sleep. My husband is a dentist who is also involved in organized dentistry, so that helps. If I have some time to read a good novel and make it to my monthly book club meeting, I feel like I am managing to live a balanced life.
Dr. Low: What is "me" time? I have forgotten.
Who is your support system?
Dr. Elliott: My husband, Bill, has grown up with me in dentistry, seeing me through the years in dental school, boards, moving to Arizona, and building my practice. He understands the family dental business and its many complexities. I am also fortunate to have a son who at age 12 is an entrepreneur in his own right, with his own corporation. He is understanding of and patient with all the time I devote to managing and leading both my dental practice and the association.
My greatest joy and support system is my dental team. They have been able to develop business systems and efficiencies to support my many activities and me. Recently, we were named one of the 25 best small companies in the nation for working mothers by Working Mother magazine. It is an honor to have such a caring, cohesive group to work with every day. My fellow dentist volunteers also play an important part in making the many hours of serving my profession worthwhile. Together, they all make my life interesting, fun, and filled with laughter.
Dr. Howard: My support system includes: a great staff at my office and the MDA; a supportive spouse who gets it; the women in my study club; and the orthodontists who cover for me when I am out of town.
Dr. Low: My husband, Karey, is my support team. He was a dental classmate and is my partner in our office. He handles all of my emergencies while I do association work. Karey is the one who keeps my life balanced and makes sure we get some "us" time in the midst of "ODA" time.
---
Ms. Presidents - From left, are Drs. Anita Elliott of Arizona, Linda Himmelberger of Pennsylvania, Lisa Howard of Maine, Rhonda Savage of Washington, ADA President Sandy Roth, Sandy Low of Oklahoma, Anne Adams of Virginia, Judy Fitch of Vermont, and Eva Dahl of Wisconsin. Next month, meet Drs. Himmelberger, Savage, and Dahl.
Click here to enlarge image
null