Pandemic Flu
Pandemic flu is a virulent form of the influenza virus that causes a global outbreak, or pandemic, of serious illness in humans. Planning, communication, and coordination are the key elements to prepare for any future pandemic outbreaks. According to the CDC, modeling estimates indicate that nearly 2 million people in the United States are expected to die from a pandemic flu if conditions remain as they are today. As dental health-care providers ...
Oct 20th, 2008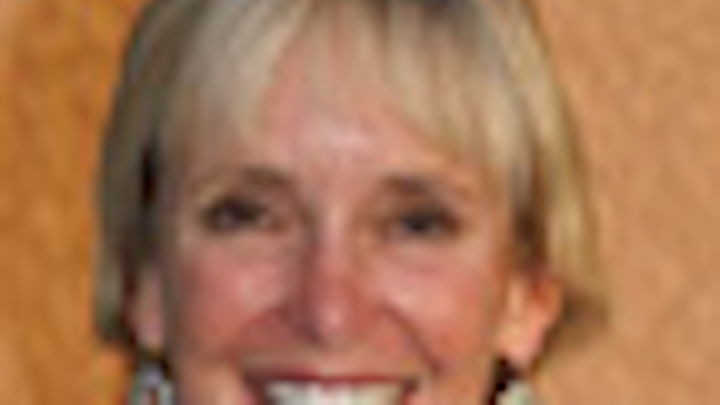 By Molly P. Newlon, DDS, MA
Pandemic: 1) adj: Occurring over a wide geographic area and affecting an exceptionally high proportion of the population; 2) noun: A pandemic outbreak of a disease. (Merriam-Webster Online Dictionary)
Pandemic flu is a virulent form of the influenza virus that causes a global outbreak, or pandemic, of serious illness in humans. (CDC Crisis and Emergency Risk Communication, 2007)
Throughout history, there have been several deadly pandemics of influenza, all of which share common features including:
• Susceptibility to the pandemic influenza virus will be universal (all ages, all socioeconomic groups, all ethnicities are at risk of contracting the influenza virus).
&bull The disease rate will be 30% or higher in the population with the highest percentage among school-aged children.
• Infected people will transmit the disease on average to two other people.
• Efficient person-to-person transmission signals an imminent pandemic.
• A pandemic outbreak will last approximately six to eight weeks, with two to three waves of illness lasting two to three months.
Historically, there have been three major pandemics of influenza in the 20th century.
• 1918: 675,000 deaths in the U.S.; 50 million deaths worldwide
• 1957: 70,000 deaths in the U.S.; 1-2 million deaths worldwide
• 1968: 34,000 deaths in the U.S.; 700,000 deaths worldwide
We have learned from these pandemics that havoc, panic, and disruption result as disease and death decimate families and communities. Government agencies are being relied upon to provide resources and guidance when emergencies occur. This is seen most recently with the reemergence of the avian H5N1 virus of the past decade. The National Strategy for Pandemic Influenza (White House, 2005) is a guide for preparedness in the event of an influenza pandemic with the goal of:
• Limiting the spread of the pandemic from other countries into the Unites States.
• Limiting the domestic spread.
• Sustaining the infrastructure and reducing the economic impact in society.
Planning, communication, and coordination are the key elements to prepare for any future pandemic outbreaks. The CDC (Centers for Disease Control) has prepared an extensive resource guide for pandemic influenza preparation and is available at www.pandemicflu.gov. The site includes information regarding planning and response, monitoring outbreaks, global activities, travel, economic impacts, and research activities currently taking place. The CDC has also revised its book, "Crisis Emergency Risk Communication, Pandemic Influenza," from which much of the information contained in this article is gained. The U.S. Department of Health and Human Services Web site, www.HHS.gov, details additional information on international partnership, national response, and public health guidelines for state and local community preparation. The World Health Organization, www.who.int, provides up-to-date information on epidemic and pandemic alerts and responses, and the number of confirmed cases of avian flu (A/H5N1) worldwide.
Another key resource is the Organization for Safety and Asepsis Procedures (OSAP). The OSAP Web site (www.osap.org) has a "Newsflash" feature that changes daily. It provides a comprehensive overview of the top health-related stories each day, allowing dental professionals to keep current on important issues, including potential pandemics. Whenever a disease threat emerges, OSAP develops special content — geared specifically to dental professionals — to help them keep their patients and themselves safe. OSAP also provides this type of information during other emergencies, such as hurricanes and earthquakes. OSAP is a good starting point for information on vaccinations, proper personal protection precautions, sterility procedures, worker safety, and other concerns. Its Web site serves as a clearinghouse, providing timely information and links to essential resources.
A pandemic requires careful planning and coordination from both government agencies as well as individuals not accustomed to responding to health crises. Before the pandemic takes place, it is crucial for key spokespersons from government agencies to communicate to individual communities the specific actions needed during a pandemic in order to best prepare them for the actions which must take place. Biological, psychological, and sociological challenges all affect the outcome of the pandemic flu as it rages through communities.
The American Red Cross explains that when a threat is not imminently looming, only about 25% of the population will adequately prepare for an emergency. Because of this, community and government services will be relied upon for information and care when a crisis occurs. Much can be done in the workplace, school, neighborhood organizations, and religious organizations to encourage individuals to prepare for emergencies such as a pandemic flu outbreak. Emergency preparation checklists outlining actions which must take place to best prepare for the next crisis can be disseminated to the community. Compare the response to Hurricane Katrina in 2005 and Hurricane Gustav occurring at the time of this writing. Much was learned from the devastation of Hurricane Katrina and the response during Hurricane Gustav showed more organized individual and government preparation and response.
Much like a hurricane disaster, when a pandemic flu outbreak is spreading, people have some knowledge of its arrival during which time preplanned action can be initiated. It is important to emphasize to individuals that they have power over their survival or demise. Simple preparations such as having adequate nonperishable food supplies and water to last for several weeks can ensure that a family can stay within their home if necessary. The vital role that each person must play must be emphasized. In doing so, a sense of empowerment is gained. For this strategy to be successful, information from respected and trusted government agencies must be shared. The information must be honest and realistic while taking into account differences in cultural norms, and possible differences in communication methods. Messages of empathy and caring must be expressed openly. Step-by-step instructions for people to follow give structure and guidance during chaos. Acknowledging losses in a culturally sensitive manner may help to ease the horror of the situation. Understanding that different ethnic groups may live in close quarters with family and rely on close contacts within their cultural communities is important in containing the pandemic.
In order to help contain the spread of the pandemic, crucial community mitigation strategies must be initiated. The goals of these strategies are to decrease the epidemic peak (fewer cases in each community) which would overload the health-care systems, and to slow the growth of cases within the community in the hope of allowing time for an eventual flu vaccine to be developed. The CDC recommends four mitigation interventions: isolation of ill people in their homes or hospitals; voluntary home quarantine of non-ill family members for two transmission periods (four days); dismissing students from school attendance and closing child care programs; and social distancing to reduce contact among adults (cancel large gatherings). These behaviors must be adopted early in the pandemic and sustained for up to three months for the strategy to be effective. Travel must also be limited — and in some cases prevented — into and out of areas affected by the pandemic. Businesses must also expect a high absentee rate from employees. If possible, businesses must allow telecommunication of its workers to help ease the economic strain within the community and to help keep businesses afloat.
Preparation for a pandemic must also consider the challenges of reaching special populations. A special population includes any group of people who cannot be reached effectively during the initial phases of a public emergency. Individuals with cognitive impairment may not be capable of understanding the message. Language barriers, particularly in our diverse population, may hamper understanding of even the simplest instructions. In these cases, images may be more effective than words in communicating information. Individuals with physical impairments and handicaps may rely heavily on public transportation and public settings for care. When these resources are reduced, the person's care may be adversely affected. Environmental factors such as no TV, phone, or other typical forms of communication may certainly affect the spread of information within the large homeless populations seen within many of our metropolitan areas. Preexisting mistrust or fear of retribution may interfere with people accepting help during a pandemic. This may be seen among the illegal immigrant population who may fear deportation if their legal status were known. These special populations must be considered in advance of a pandemic. This is an important factor in effective planning.
According to the CDC, modeling estimates indicate that nearly 2 million people in the United States are expected to die from a pandemic flu if conditions remain as they are today. With the advances in technology, higher numbers of young people are obtaining information via the Internet than ever before. The Internet can be a very effective communication channel both before and during an emergency. Government agencies such as those mentioned previously have an extensive amount of information which families and communities can use to prepare for the pandemic flu. Local governments, schools, and houses of worship are sponsoring preparedness meetings to help instruct the largest number of people possible how to best prepare for the pandemic flu. In addition to the wealth of reliable information available on the Internet, we must be wary of false information which is also easily obtained. It must be stressed to accept information and guidance only from reputable sources such as government agencies, the CDC, OSHA, and WHO.
As dental health-care providers, we can encourage our patients to be informed and prepared. We can become involved with community preparedness workshops. OSHA has determined that dental health-care workers as well as other health-care providers are "very high exposure risk" during a global influenza outbreak because of the nature of our work being in such close proximity to our patients. "The first and most important step in preparation is the development of a plan that details what the office will do in response to a local influenza emergency." (ADA News, Feb. 13, 2007) As dental workers performing aerosol-generating procedures, we are at increased risk of exposure to infected patients. It is crucial for us to recognize the symptoms of the flu and do our part to contain its spread. Dental offices should supply masks and tissues in the front office areas for patients, post-cough etiquette posters, and always practice good hand hygiene.
Molly P. Newlon, DDS, MA, graduated from the University of the Pacific Dental School in 1982 and completed a general practice residency at the Veterans Administration Hospital in San Antonio, Texas. She taught general clinical dentistry at the University of Texas, San Antonio, following her residency. Dr. Newlon then had a private practice in Santa Rosa, Calif., before starting her career at University of California, San Francisco in 1989. She was director of the Faculty Dental Practice for nine years, and 11 years ago became director of health and safety for the School of Dentistry. In that capacity, Dr. Newlon provides training in infection control and health and safety to faculty, students, and staff, and is an active member of numerous campus-wide committees on health and safety and terrorism preparedness. She has developed a curriculum for dental students based on the OSAP training program, has acted as a consultant with Cal-OSHA, and has been an active member of OSAP for 10 years. You may contact Dr. Newlon by e-mail at newlonm@dentistry.ucsf.edu.
Additional detailed information may be obtained from the following sources:
OSHA (Occupational Safety and Health Administration): www.osha.gov
CDC (Centers for Disease Control): www.cdc.gov/oralhealth
WHO (World Health Organization): www.who.int
HHS (Health and Human Services): www.HHS.gov
State and local departments of public health such as ...
California Department of Public Health: www.cdph.ca.gov
American Red Cross: www.redcross.org
OSAP: www.osap.org