Six Ways To Drive Revenue With Social Media
Smile Reminder's Michael Mosley discusses six creative ways to use social media in your practice and see results.

Jul 23rd, 2012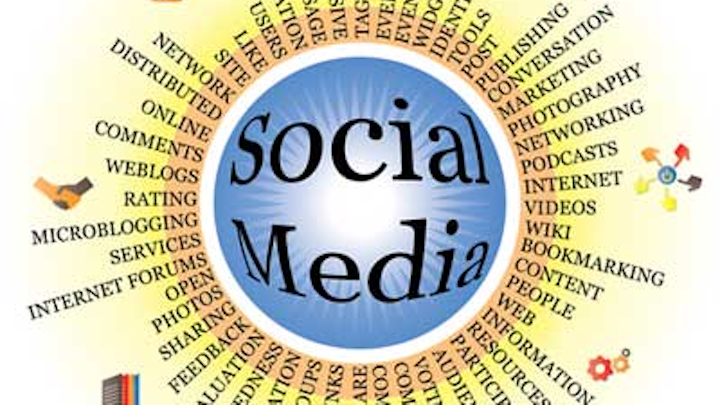 The buzz surrounding social media as a marketing tool in dentistry is not dying. In fact, with the majority of patients now tuned into sites like Facebook, Twitter, and Yelp, the relevance of social media is only growing. Practices that embrace social media reach an entirely new generation of patients and potential patients. Practices engage them on a whole new level — an accomplishment no doubt reflected in their bottom line. Furthermore, with smartphones in abundance, patients take their social networks with them wherever they go, giving dental practices an even greater opportunity to connect and to grow.
Here are six creative ways for your practice to use social media and see results:
Patient Education: Offering relevant information via social media not only educates patients, but it also keeps you in their thoughts and gains exposure for your practice. For example, posting quick and interesting tips — such as how often should you change your toothbrush or relevant dental statistics and news — will not only be appreciated by your patients, but they will likely share this information. When a patient shares your post, it is like free advertising, publicizing your practice to an entirely new range of potential patients.
Practice announcements: With the majority of people using smartphones as their main information source, a social media post regarding events and offerings is likely to reach a much larger audience than an outdated paper mailer or flyer. Furthermore, social media extends your flexibility to post any sort of practice news, whether it is a new hygienist on staff, a dentist's birthday, or a new whitening treatment available … and to post these announcements as frequently as you like!
Appointments and referrals: Many offices have taken advantage of this digital era and are now offering appointment scheduling via Facebook and other social media sites. This gives patients a greater level of convenience, which increases their likelihood of scheduling with you. In addition, social media makes it incredibly easy for patients to refer your office to their friends in a matter of seconds!
Q&A sessions, recommendations, and patients polls: Social media is all about extending the conversation and building patient loyalty. Offering a public space for patients to ask general medical questions and receive a dentist's response is invaluable. Of course, you will have to consider patient privacy so be sure to keep the conversation general and open. Additionally, many offices are also actively engaging patients with open polls. The key advantage here is communication and showing you care, which keeps your patients coming back.
Case studies. Providing before and after photos, patient reviews, or office case studies on your social media outlets give you a platform to show off the work you are doing. For example, a successful before-and-after shot of a patient who has undergone a smile makeover can serve as a type of advertisement for other patients considering the procedure. This helps put you in control of your office's messaging, rather than a third party posting less flattering photos or reviews elsewhere.
Contests and giveaways: Involving patients through clever contests are a great way to gain attention, and not just from existing patients. Potential patients are also likely to become involved when a prize is on the line. Patient involvement through social media can be as simple as asking patients to retweet a post or offering a prize for the person who extends the most referrals. Offices can be as straightforward or as creative as they like. The main goal is to get people involved, excited, and talking about your practice.
You can update your social media sites on your own, or if it is more convenient, you can hire a practice-management service to do it for you. The point is to do it. Give your practice a voice ... before someone else does it for you!
As director of marketing at Smile Reminder, Michael Mosley is keeper of the Smile Reminder brand. His responsibilities include brand awareness, brand messaging, lead generation, and sales enablement. During Michael's tenure, Smile Reminder has experienced remarkable growth from both within existing vertical markets and focused market expansion efforts. A graduate of the Business School at Arizona State University, Mosley's most important focus is his family and helping others find the same joy he has experienced through child adoption.