Becoming a dental professional: Officially licensed, what's next?
Symantha Zaragoza, RDH, and Natalia Smith, RDH, discuss the first steps after obtaining a dental hygiene license.
Aug 21st, 2017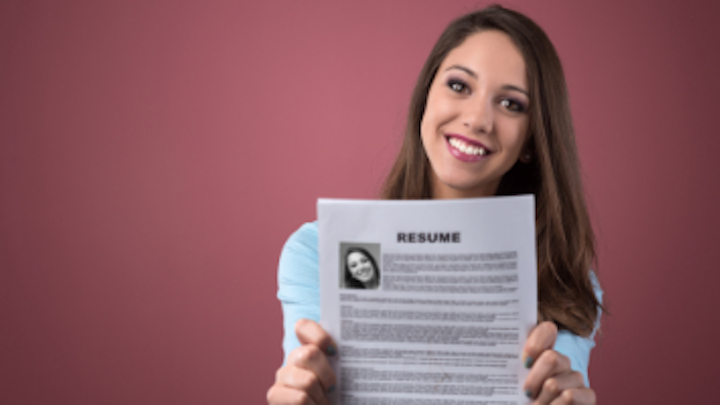 By Symantha R. Zaragoza, RDH, and Natalia C. Smith, RDH
Now that you are officially licensed, let the job hunt begin. It's time to starting reaching out to dental contacts, sending out those resumes, and begin the interview process.
In last month's article, we spoke about the importance of networking and joining your local associations, and here is why. Most available positions are filled by word of mouth or referrals. but you can also find career opportunities in your area by using search engines such as DentalPost, Indeed, Craigslist, and even temp agencies.
The first step is creating a resume that gets noticed. How do I do that, you ask? You can seek out an expert or you can create one on your own. There are key factors that should be included, especially right out of school.
Always have an objective statement that reflects who you are and what you are seeking. Keep content information concise and easy to read. List your achievements and awards in chronological order. Include all past dental experience and additional/advanced certification(s). If you are like us, with limited dental experience, find a way to connect your previous job experience to your new profession.
I have an extensive customer service background, which ties perfectly into dentistry. In customer service, you must have great communication skills, be able to multitask, problem solve, and maintain customer satisfaction. Translate this into dentistry. As hygienists, we should be able to multitask, communicate effectively with ease, problem solve, and keep patient satisfaction in mind while performing all our duties. This leads to effective patient centered care.
Set yourself apart from the crowd. It's important to print your resume on a heavyweight resume paper and create personal business cards that include: first and last name, professional job title, email address, and telephone number.
The interview, is a formal process in determining whether you and your employer are a compatible fit. Questions to keep in mind:
What are the office hours?
How many patients are seen each day?
What is the allotted amount a time for patient treatment?
Do you use a paper or electronic charting system?
What is your policy on patient cancellations?
Does the position pay hourly, daily, salary, commission? Do your research. Find out the going rate for your area, and remember your worth!
What is your policy regarding instruments and replacement?
Is there a certain color of scrubs I am expected to wear?
May I tour the office?
Prior to scheduling your working interview(s), it may be wise to shadow another hygienist at your potential office. Shadowing can provide insight to office flow, patient interaction, responsibilities, use/maintenance of equipment, stocking and replenishment of supplies, etc. This can help make for a smooth working interview. Keep in mind, during your working interview that you are interviewing them as much as they are interviewing you.
We hope this month's article was helpful in some way. Good luck! And let the search begin!
Farewell from two California Girls, Symantha Zaragoza, RDH, and Natalia Smith, RDH.