Put on your oxygen mask: Principles to help you survive dental hygiene school
Here are three principles to help you continue to care for yourself through the rigors of dental hygiene school.

Nov 19th, 2018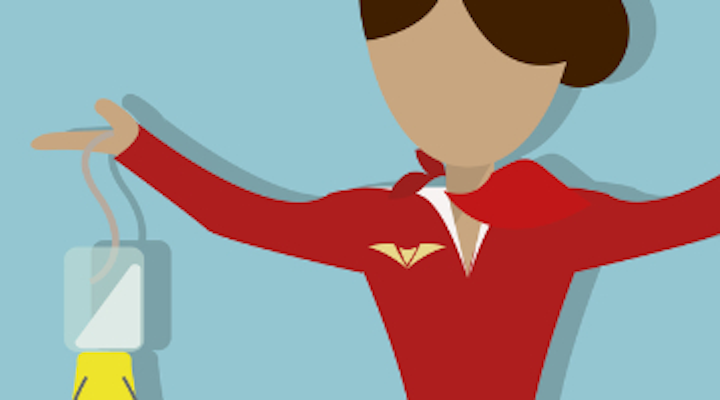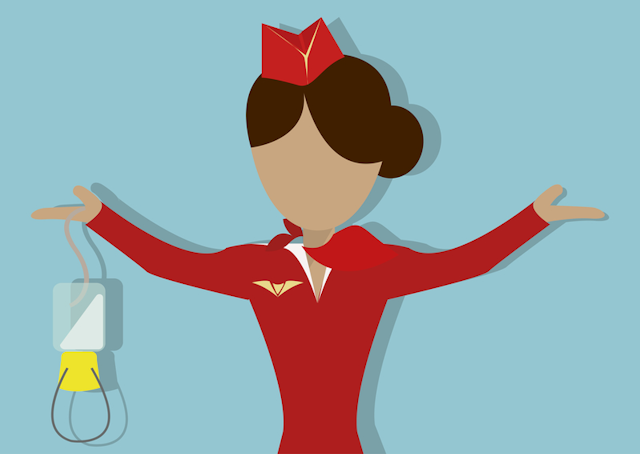 The completion of dental hygiene school will be one of the most exciting and rewarding times of your career. As a student, you are aware of this and eagerly await your graduation. However, the visualization of you crossing the commencement stage is not enough to sustain you during the rigorous curriculum you need to complete to successfully graduate from your program, never mind the preparation you need for your national and clinical board examinations. This article will cover three basic principles you should practice to successfully complete your program in one piece.
Have you ever flown on a plane? Before your departure the flight attendant explains the emergency procedures in the event you will need to use the aircraft safety features. One of the last features they show is the oxygen mask. Are you familiar with the flight emergency protocol for use of the oxygen mask? If your neighbor or child is incapacitated, you should put your mask on first before placing their mask on.
As health-care providers, we provide services to our patients and often forget about the most important person—ourselves. This same principle applies as a student dental hygienist. Below you will find three principles to help you continue to care for yourself through the rigors of dental hygiene school.
Practice gratitude
When your schedule is tight and your time is limited, the practice of gratitude is essential. Every day, list at least three things you are grateful for. Give commendation to your classmate. Find ways to express gratitude to your faculty or those within your household. Gratitude will keep your mind-set positive. A positive mind-set is needed to handle the challenges that will arise. It will help you keep your momentum during your studying hours or when receiving constructive criticism from your faculty.
Practice mindfulness and emotional intelligence
Emotional intelligence is defined as "being aware that emotions can drive our behavior and impact people (positively and negatively), and learning how to manage those emotions—both our own and others—especially when we are under pressure." (1)
Learning to control our emotions in difficult situations or to not allow the negative emotions of others affect us are essential skills that you will utilize even after you graduate. Situations will arise in your schooling that will frustrate you. You may even wonder if you made a bad decision in choosing dental hygiene as a career. Being mindful and having self-awareness will help you better handle the complexities of life and school. Understanding who you are and how to manage your emotions during school will keep you grounded.
Practice self-care
When was the last time you did something for yourself? A pedicure, manicure, spa day? Who am I kidding? Most students can't afford those luxuries. Self-care is more than paying for a service. It can include meditation, yoga, walking on a beautiful day, exercising, and karaoke (my personal favorite). Whatever makes you feel at peace—do that. You need to pour into yourself on a consistent basis so that you are fully present and capable to serve your patients and complete your courses.
Dental hygiene school will be over before you know it. Don't forget the life you had before and will have after dental hygiene school. Make sure to learn but also have fun. Practice these three principles when you feel overwhelmed by your responsibilities. We made it through the program and so can you! Happy studying!
RELATED:
Self-care, wellness, and survival of the fittest: Balance for dental hygienists
ALSO BY JASMIN HALEY:
Light at the end of the tunnel: Strategies for successfully finishing dental hygiene school
Welcome to dental hygiene: Tips for starting and maintaining a satisfying career
---
Reference
1. Institute of Health and Human Potential. How to develop emotional intelligence. Retrieved from http://ihhp.wpengine.com/developing-emotional-intelligence. Accessed Oct. 18, 2018.
---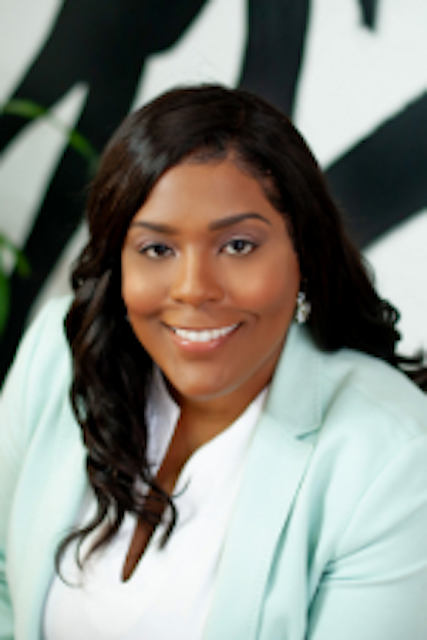 Jasmin Haley, MSDH, RDH, CDA, is an expert on HIV/AIDS, an advocate for the opioid epidemic, and crusader for cultural sensitivity in the dental industry. She is the executive producer and creator of the MOMgienists podcast and Beyond the Prophy podcast. She is an adjunct faculty member at Howard Community College and educational consultant for an HIV/AIDS program at the University of Maryland School of Medicine. She is a proud member of the American Academy of Dental Hygiene, National Dental Hygiene Association, American Dental Hygienists' Association, and American Dental Education Association. Jasmin was recently nationally recognized as a 2018 Sunstar/RDH award recipient.
---
For the latest dental articles, visit the DentistryIQ homepage.

---